Ambetter Insurance for Addiction Treatment
Does Ambetter Insurance Cover Drug and Alcohol Rehab?
The short answer is yes, Ambetter Insurance does cover substance abuse treatment for drug and alcohol addiction. However, coverage depends on a variety of factors, including a member's geographical location and their type of insurance plan. Understanding your plan and knowing your coverage options is essential for a successful recovery journey.
When you are trying to overcome the powerful grip of addiction, navigating the world of health insurance can feel overwhelming. However, getting the help you need doesn't need to be intimidating. Luckily, insurance representatives and admissions navigators at drug and alcohol rehab centers exist to help you maneuver such matters. If you have an Ambetter Health Insurance policy, there is a strong possibility that your substance abuse treatment will be at least partially covered, if not fully covered. Whether you are struggling with alcohol addiction or drug addiction, Ambetter Insurance can help cover expenses related to rehab.
How to Check Your Ambetter Insurance Benefits
Understanding your Ambetter Insurance coverage can be simple if you know who to contact and what to look for. To speak to an Ambetter representative who can help you understand which addiction treatment providers are in-network with your insurance plan, call the number on the back of your Ambetter Insurance card. With your representative, you'll be able to discuss the scope of your behavioral health benefits. Ambetter Insurance representatives are available to help answer your questions most business days.
Ambetter Insurance also has online insurance member portals where you can confirm your insurance coverage.
Addiction treatment center coverage vary by the provider's location, specific services, and a variety of other factors. Therefore, it is recommended that you contact the treatment center you're interested in to ensure that your services will be covered through Ambetter Insurance.
If you already have a specific rehab center in mind, you can also contact the provider to inquire on whether your addiction treatment services will be covered. American Addiction Centers (AAC) can help you check your Ambetter Insurance benefits. Our admissions navigators are available to assist you 24 hours a day, 7 days a week. Call us at Or you can use our insurance verification tool here. You can rest assured that your information is secure and confidential. Caring specialists are ready and eager to help you, free of commitment or judgment.
Ambetter Coverage Levels
Every health insurance plan with Ambetter Insurance is comprehensive and includes the following essential services:
Hospitalization.
Mental health and substance abuse services.
Emergency services.
Outpatient or ambulatory services.
Wellness and preventative services.
Pediatric services.
Therapeutic services (physical therapy and devices).
Prescription drugs.
Laboratory services.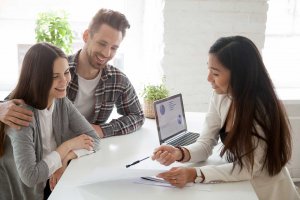 Ambetter Insurance makes it simple to choose a plan that works for you. They offer three comprehensive plan tiers – Bronze, Silver, and Gold – all of which, include the essential services listed above. Specifics within these essential services can vary based on your location and type of insurance plan.
The Bronze Plan is the Ambetter Essential Care Plan and it covers essential services mentioned above. With the lowest monthly premiums and higher out-of-pocket costs, this is a good option for those who do not require a lot of healthcare.
The Silver Plan, known as the Ambetter Balanced Care Plan, is considered to be the best value. It offers a balance between the cost of your monthly premiums and out-of-pocket costs.
With the Gold Plan, known as the Ambetter Secure Care Plan, your out-of-pocket costs are limited because you pay a higher monthly premium.
Does Ambetter Offer Medicare and Medicaid?
Ambetter Insurance for Inpatient Treatment
Ambetter Insurance for Outpatient Treatment
Does Ambetter Cover Medication-Assisted Treatment?
Does Ambetter Insurance Cover Sober Living?
Ambetter Insurance at American Addiction Centers
American Addiction Centers has locations across the country to help you successfully recover from drug and alcohol addiction. Recovery First in Hollywood, Florida and other AAC facilities accept Ambetter Insurance, and many – if not all – of the treatment services they offer may be covered as well.
If you are thinking about getting help for your drug or alcohol abuse issues, now is the time. Getting help for your addiction has never been easier or more accessible. You don't have to continue to live your life controlled by drugs and alcohol. Support is available to you now.
Sources:
Ambetter. (2020). Becoming Medicare eligible.
Centers for Medicare and Medicaid Services. (n.d.). Substance use disorders.
American Addiction Centers. (2020). How to find the best inpatient drug rehab treatment?
American Addiction Centers. (2020). Outpatient treatment.
Ambetter. (2014). Member handbook.
Substance Abuse and Mental Health Services Administration. (2020). MAT medications, counseling, and related services.
Last Updated on November 19, 2021
Start your recovery today.
American Addiction Centers can help you get the care you deserve.