Does TRICARE Insurance Cover Addiction Treatment?
If you have TRICARE insurance, and you or your loved one needs treatment for alcohol or drug abuse, you are eligible for coverage at a wide range of treatment programs. Of course, it is important to note that TRICARE benefits are not an automatic guarantee that you will be approved to receive a specific type of treatment, but the wide variety of services that TRICARE covers leaves you with numerous options. TRICARE plans typically cover:
Inpatient treatment.
Outpatient treatment.
Detox.
Medication-assisted treatment (MAT).
Partial hospitalization.
Residential treatment.
Does TRICARE Cover Drug and Alcohol Detox?
TRICARE plans provide coverage for several types of drug and alcohol detox. However, having coverage does not mean they will immediately approve and pay for any level of detox that you desire. For example, many insurance plans require that you meet certain criteria for admission to an inpatient detox program. TRICARE may determine that you can successfully be detoxed on an outpatient basis.
Does TRICARE Cover Inpatient Rehab?
TRICARE does approve inpatient rehab for drugs and/or alcohol
if you meet the criteria for inpatient rehab. They have certain guidelines that must be followed to determine if you need inpatient treatment. The first step in knowing whether TRICARE will approve inpatient rehab for you is to speak with a representative. If you are in immediate medical danger, they will provide treatment to stabilize your condition as long as it is medically necessary. While some people seeking treatment for addiction do not need 24/7 medically supervised treatment, others do.
Does TRICARE Cover Intensive Outpatient Rehab?
TRICARE does offer coverage for outpatient rehab
. In general, insurance companies are more willing to approve and pay for the cost of outpatient rehab. This type of treatment is typically appropriate for people who need substance abuse treatment without 24/7 oversight. At times, a person may go to
outpatient rehab
after having completed an
inpatient treatment program
, as a way of stepping down or transitioning from a more intensive treatment program. Other times, a person's first treatment episode might be in outpatient treatment if the addiction is not as severe.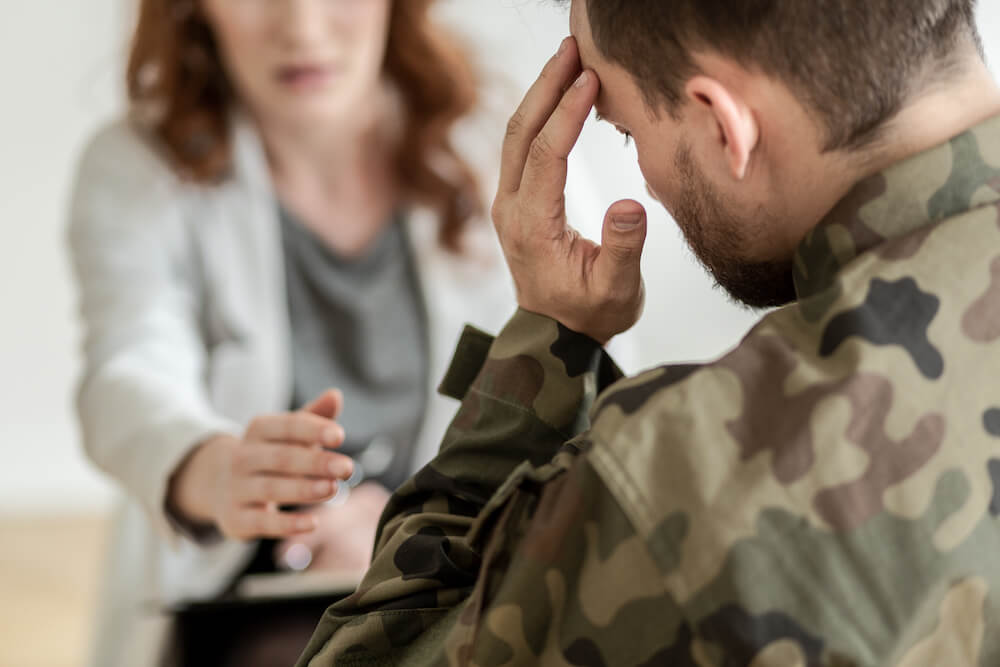 Do Treatment Centers Need to Be In-Network?
For some TRICARE plans, such as TRICARE Reserve Select, TRICARE Young Adult, and TRICARE Prime Remote, you can opt to receive care from an out-of-network provider, but the costs are higher than using an in-network provider. Other plans require you go to an in-network provider. It is important to note that an in-network provider with TRICARE can offer you the least expensive coverage as the rates negotiated between a provider and the TRICARE insurance plan are usually the best possible value for TRICARE members. Also be aware that, with some providers, you will be required to pay the entire cost of treatment up front and wait several weeks for TRICARE to reimburse you. This cost could range from hundreds of dollars for outpatient treatment to thousands of dollars for inpatient treatment, and reimbursement could take several weeks.
How Can I Pay the Costs Not Covered by TRICARE Insurance?
Fortunately, if you use providers within the TRICARE network, you are only responsible for the costs that remain after TRICARE pays the provider the negotiated rate. If you chose a non-network provider, you will have a higher out-of-pocket cost. You can usually work out a payment plan with the provider to cover the remaining costs. However, the easiest way to determine your coverage, benefits, and costs will be to speak with a TRICARE representative and discuss which options offer the best value for your situation.
Last Updated on May 5, 2020