With 9.6 million members in 2014, approximately 17,791 doctors and 659 medical offices, hospitals, and facilities, Kaiser Permanente is a top-tier, not-for-profit health plan service and healthcare provider.
Kaiser Permanente has close ties to the local communities, investing large amounts of money and expertise into community outreach. Kaiser also creates new technology, conducts extensive medical research, and focuses on ensuring the overall wellbeing of members to create a healthier society.
As a company, Kaiser Permanente boasts high quality ratings by providing comprehensive, competent, and low-cost healthcare to as many people as possible. Kaiser Permanente offers health insurance plans to employers as group coverage, as well as to families and individuals as private insurance. Kaiser also provides Medicare coverage for seniors over the age of 65. Offering coverage in eight states (Washington, Oregon, Colorado, California, Hawaii, Georgia, Virginia, and Maryland), as well as the District of Columbia, Kaiser Permanente is one of the primary healthcare providers in the United States.
How to Use Kaiser Permanente Coverage
Individuals who live within a Kaiser Permanente coverage area, and have a Kaiser Permanente healthcare plan, may choose a Kaiser Permanente healthcare provider at kp.org and may change doctors at any time. Appointments can be made online or over the phone. Minor health concerns may be addressed via email communication with a doctor's office; health records and notes may also be viewed online; and nurses are available for medical advice 24 hours a day, seven days a week.
---
The first step to seeking treatment for a substance abuse or dependency concern is often an initial meeting and conversation with your primary Kaiser Permanente doctor.
---
Individuals can set up this meeting or appointment over the phone or online, or email the doctor's office.
Individuals can find covered treatment providers for counseling or therapy services using the locator tool. An advice nurse is also available by phone around the clock, as is a wellness coach between the hours of 6 a.m. and 7 p.m., for discussion about individual mental health goals and options; the numbers for both can be found on the website. Kaiser Permanente medical centers also provide classes and programs as well as support groups on a variety of mental health topics, including chemical dependency.
Depending on medical necessity, a primary care physician (PCP) may refer or authorize individuals for further treatment, after an initial assessment, in a specialized substance abuse treatment facility. When a mental health or medical disorder co-occurs with substance abuse, treatment may more readily be deemed medically necessary for recovery. About 20 million Americans suffer from a substance use disorder, according to the National Alliance on Mental Illness (NAMI), and of those, over 10 million also battled a comorbid mental illness. Integrated treatment models where mental health and medical professionals work together to achieve recovery goals are generally accepted to be optimal care plans.
---
Drug and alcohol treatment centers often have professionals who understand the complexities of insurance and how to help individuals use their coverage to pay for services.
---
When treatment is not entirely covered, these same professionals are likely to have suggestions on alternate funding.
The Affordable Care Act (ACA) made mental health and substance abuse treatment one of the 10 essential health care benefits to be covered under most healthcare plans, meaning that insurance providers are to treat them as they would a surgical or other medical procedure. This law enhanced coverage for more people throughout America and offers protection to those battling substance abuse and/or mental illness.
Scope of Coverage
What is covered specifically may depend on the individual coverage plan, as each may have different rates of coverage for services. Kaiser Permanente labels substance abuse treatment services as "chemical dependency services," and some of the typical treatment services may include:
Outpatient treatment
Intensive outpatient treatment
Inpatient treatment
Transitional recovery services
One example of standard coverage may be the Kaiser Permanente Platinum HMO plan for California. This plan covers medical detox, which may include pharmacological methods, to manage medical withdrawal from drugs or alcohol in a Plan Hospital and with Plan Physician services. Room and board, medical services, medications, education, recovery services, and counseling may all be included. Individuals will pay a copay of $250 per day, up to a maximum of $1,250 per stay under this plan.
Covered outpatient services, where the individual goes home at night, may include intensive outpatient programs, day treatment programs, medical withdrawal treatment, and chemical dependency counseling in a group and/or individual setting for a copay of $20 per visit for individual treatment and $5 per group session.
Coverage may also include residential treatment, where the individual stays at a facility around the clock, in a nonmedical, structured, and transitional recovery setting that offers support and counseling services at a cost of $100 copay per admission with written approval from the Medical Group. Often, approval may only be granted if an individual has first attempted outpatient treatment that has been unsuccessful.
When you add up alcohol, drug, and tobacco dependency or abuse costs to society as a whole, it comes to more than $700 billion per year in healthcare costs, lost workplace production, and law enforcement and legal costs, according to the National Institute on Drug Abuse (NIDA). As a result, substance abuse treatment is often a wise investment.
Specific Plan Details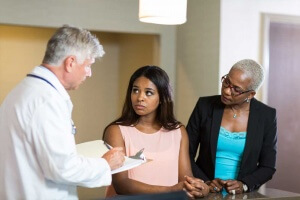 There are three main types of health plans offered by Kaiser Permanente: group or employer-based plans, family and individual plans, and Medicare plans. Plans may vary from region to region and state to state.
---
Employer-based, or group, plans are offered to businesses that provide health insurance to their employees, often with premiums deducted from paychecks directly.
---
Group plans through Kaiser Permanente may include:
Individual plans range between Gold, Silver, Bronze, and Platinum, depending on the maximum out-of-pocket fees, deductible, and copay amounts as well as monthly premiums. The plans may differ depending on the coverage area. In general, the following types of plans are available:
Medicare is federal insurance coverage for adults over the age of 65, and Kaiser Permanente Medicare plans may provide more options than standard Medicare. Plans include the Kaiser Permanente Senior Advantage and the Senior Advantage Basic, which are HMO plans that vary according to the coverage region and plan selected. Most coverage will have low copays for services and prescriptions, with no copay for most preventative services. For seniors seeking substance abuse treatment, a trained insurance professional at a specialized treatment center can help individuals understand their coverage and how it may be used to pay for services.