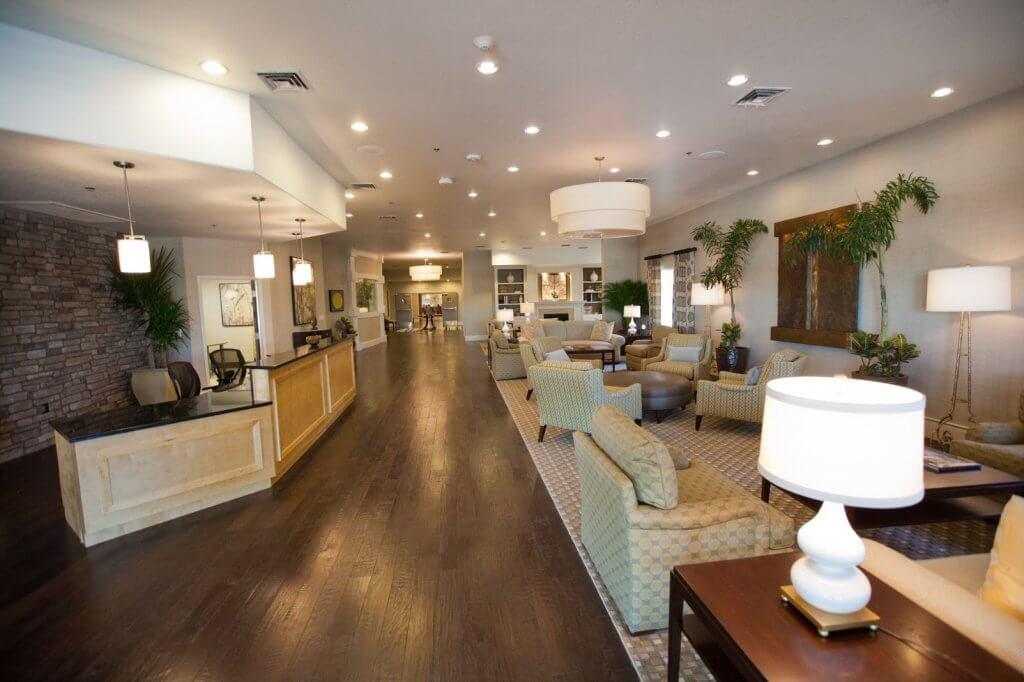 Desert Hope Treatment Center: Las Vegas, NV
Drug and Alcohol Rehab Center in Las Vegas, Nevada
Desert Hope, a high-end rehab facility located in sunny Las Vegas, NV, provides quality care you can trust for addiction and co-occurring disorders. With services ranging from medically assisted detoxification to sober living at our Resolutions facility, you'll have everything you need to get on the path to lifelong recovery.
Facility Information
2465 East Twain Avenue Las Vegas, NV 89121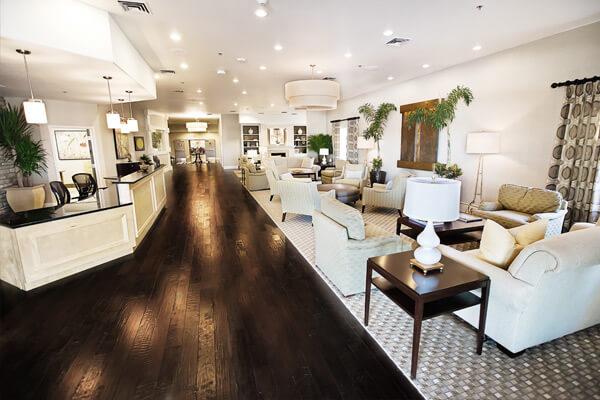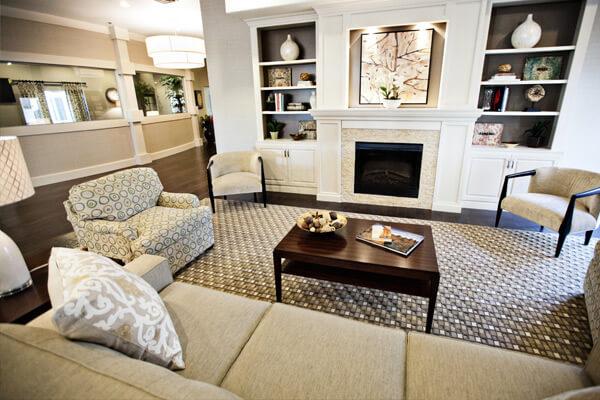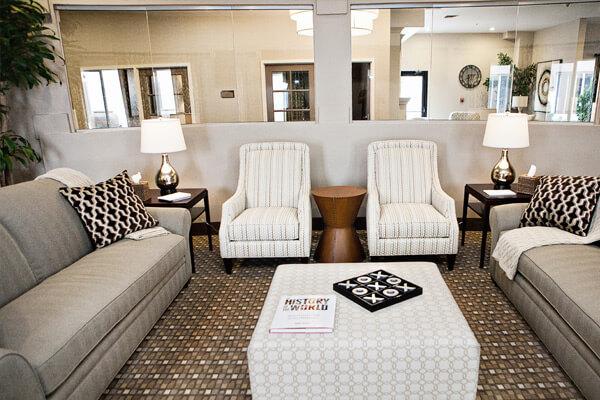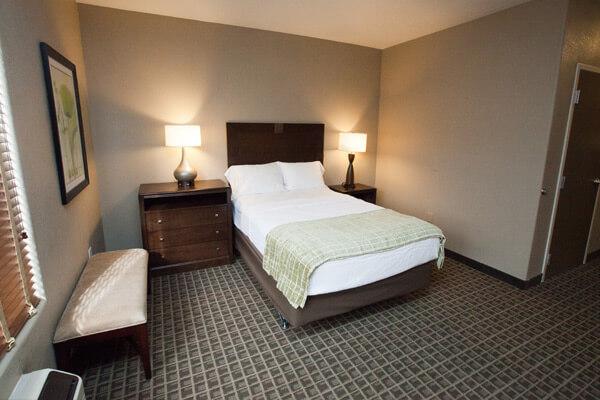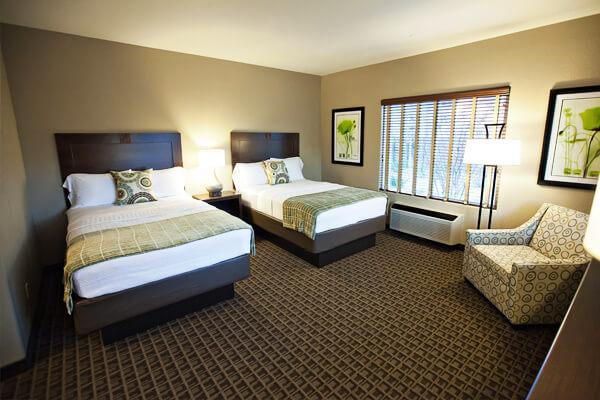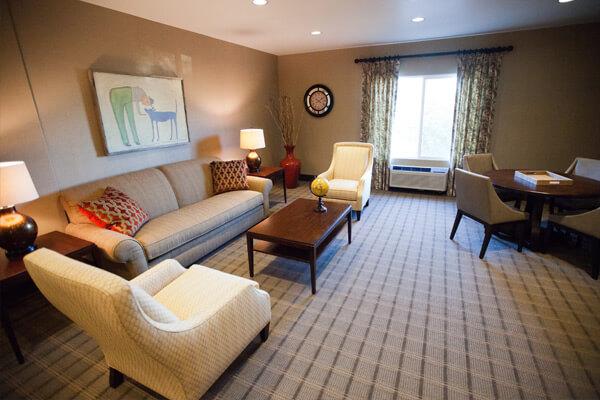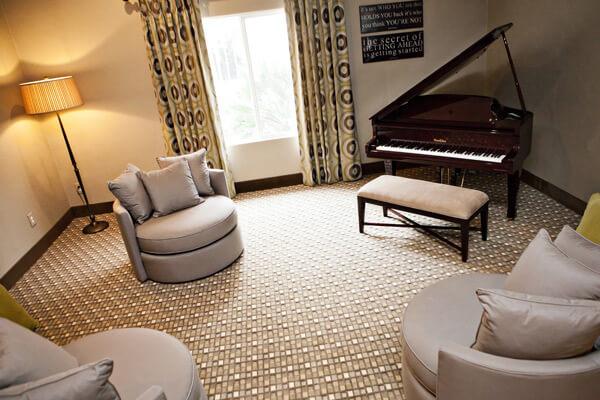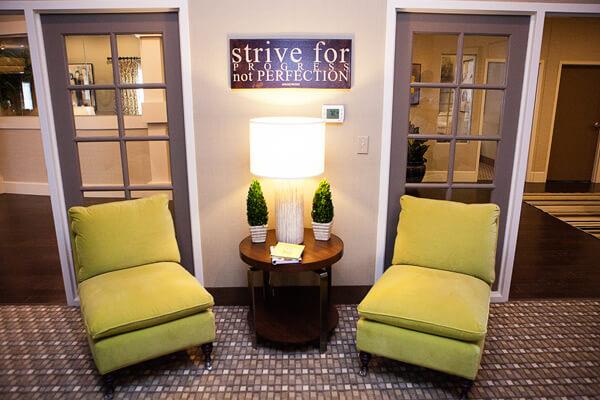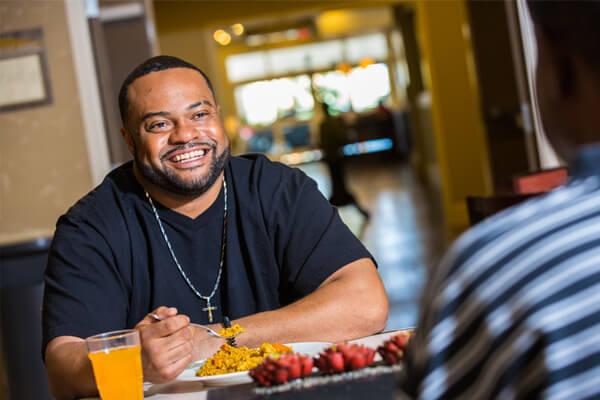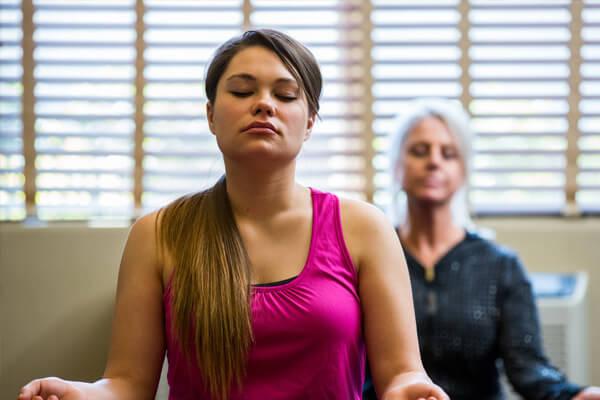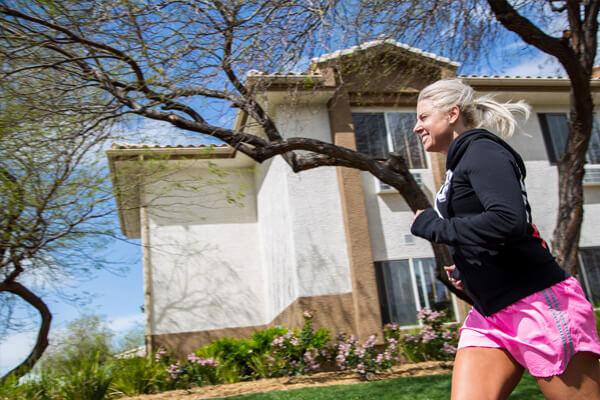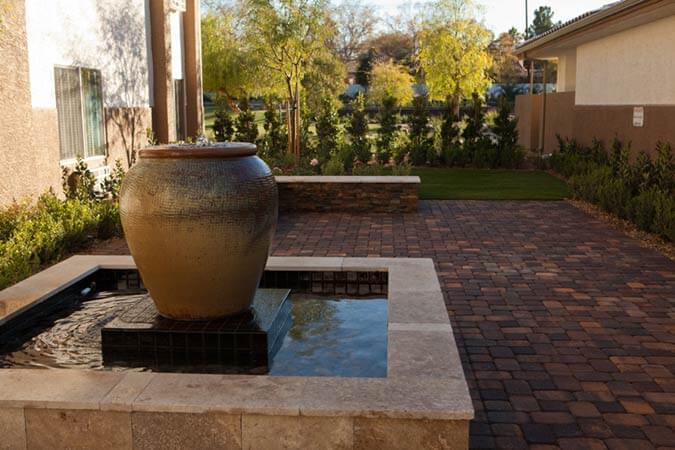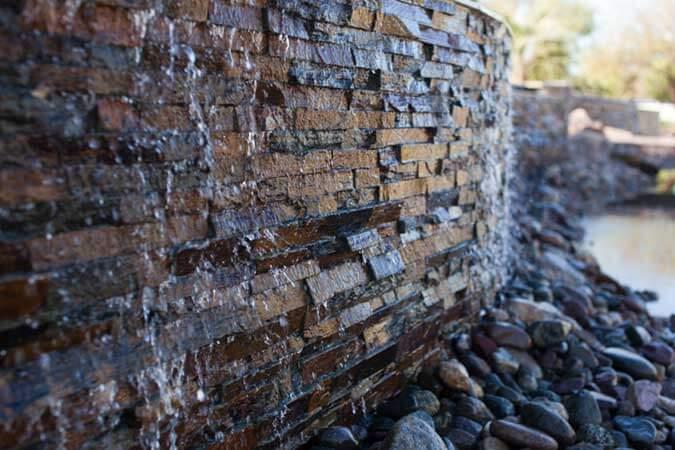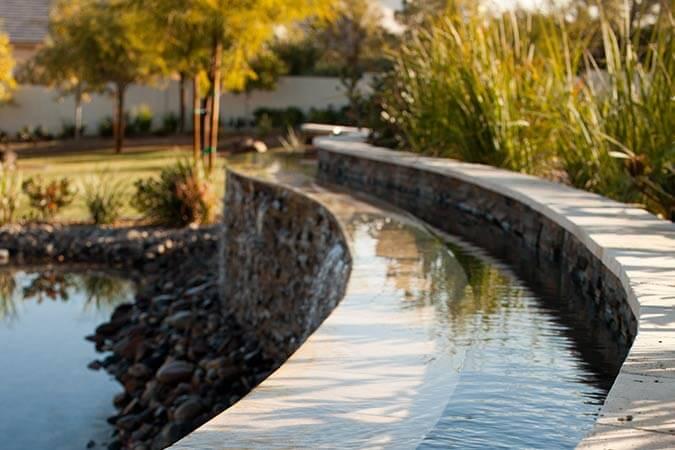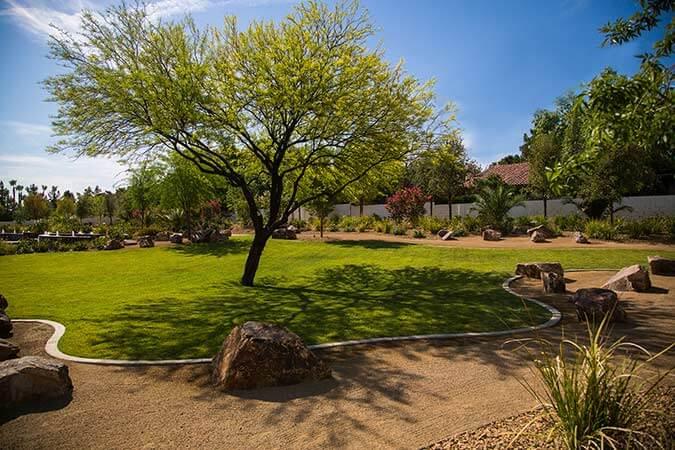 Desert Hope offers tours each day of the week. Staff are always present at our facility and tours are welcome at any time, but we recommend that potential patients and their families call our Las Vegas rehab center ahead of time.
Arrival
Our admissions process usually takes an hour or less to complete. During the admissions process, each patient undergoes a comprehensive assessment and meets with a mental health professional to develop his or her customized treatment plan.
Meals
Patients at Desert Hope are fed three nutritious chef-prepared meals daily. Desert Hope can accommodate clients with special dietary needs related to their medical or religious needs.
Housing Details
Our hotel-style rooms accommodate 2 people per room with a shared private bathroom. Desert Hope's luxury inpatient facility can house 148 patients total, and patients can request a private room at an additional cost. Laundry services are available on site.
Technology
Because connectivity with patients' support system is so important, patients may bring and use their electronic devices at Desert Hope during free hours and at other designated times. We provide free Wi-Fi to all patients and guests.
Desert Hope is a drug rehab in Las Vegas, NV that offers a full continuum of care and a wide variety of specialized treatment programs aimed towards particular populations, such as those with co-occurring disorders, first-responders, and veterans. Desert Hope also offers sober living residences to patients at our sober living location, Resolutions Las Vegas. Desert Hope's expert staff will design a customized treatment plan for each patient, guide them through recovering from substance abuse issues in a safe environment, and teach them how to maintain their sobriety.
Recreational Activities 
Recovery is unique and treatment should be tailored to each patient. At Desert Hope, we customize your treatment plan and offer a variety of recreational activities and experiential therapies to ensure your treatment experience is dynamic.
Experience unique hiking excursions from the valleys of Red Rock Canyon, to the slopes of Mt. Charleston, and to the sandy shores of Lake Mead.
Co-Occurring Mental Health Disorders
Addiction doesn't always manifest alone, and often times can be connected with other mental health struggles. Clinicians at Desert Hope are able to treat patients with co-occurring mental health disorders such as PTSD, depression, anxiety disorders, and others.
Chronic Medical Condition & Pregnancy Accommodation
Desert Hope is equipped to care for medically compromised patients, including those with lung conditions (such as COPD), high blood pressure, and diabetes. Desert Hope is also one of a handful of addiction treatment centers in Las Vegas that is authorized to treat pregnant women. Our facility works with an OB/GYN in Las Vegas that has expertise in caring for high-risk pregnancies, ensuring the safety of both the patient and their baby during treatment.
Individual Therapy
Depending on your level of care, you will participate in 50 minute therapy sessions at least once a week. A variety of different treatment modalities are used, including but not limited to cognitive behavioral therapy (CBT), dialectical behavioral therapy (DBT), and motivational interviewing (MI).
Group Therapy
During your stay at our Desert Hope Las Vegas rehab facility, your participation in groups will vary depending on your personalized treatment plan and your level of care. All group sessions are separated by gender to address gender-specific issues that may be present within topics such as stages of change, first responders, spirituality, and LGBTQ.
Some of our group therapy topics and offerings include:
LGBTQ support groups.
Early recovery.
Cognitive behavioral therapy.
Veterans/first responders.
Spirituality engagement.
Women's empowerment groups.
Stages of Change.
Alternative Therapies
Desert Hope offers additional treatment interventions to therapeutically support patients' overall care and wellbeing. Below are a few of our noteworthy offerings:
Yoga.
Recreational outings.
Medication-Assisted Treatment (MAT)
Desert Hope in Las Vegas understands that medication-assisted treatment (MAT) is an effective option in the cessation of drug or alcohol use for some people. Therefore, we utilize MAT in conjunction with behavioral therapy and other therapeutic interventions if the patient and their treatment team decide that medication could contribute to their overall recovery. MAT is not mandatory, but can prove extremely helpful for those aiming to stay sober for long periods of time.
Some requirements for the MAT program include:
1 year of high-dose opioid use.
Commitment to a longer treatment stay (minimum 45-90 days under care).
Involvement of a loved one in treatment with a full open release of information (ROI).
Veteran's Affair Community Care Partner
Desert Hope Treatment Center is a VA Community Care Partner, meaning that we work 1-on-1 with veterans assigned by the U.S. Dept. of Veterans Affairs (VA) and Local VA to provide the most effective and customized treatment possible to those who serve (or served) our country.
Discrimination Prohibited
Desert Hope Treatment Center does not discriminate and does not permit discrimination, including, without limitation, bullying, abuse or harassment, on the basis of actual or perceived race, color, religion, national origin, ancestry, age, gender, physical or mental disability, sexual orientation, gender identity or expression or HIV status, or based on association with another person on account of that person's actual or perceived race, color, religion, national origin, ancestry, age, gender, physical or mental disability, sexual orientation, gender identity or expression or HIV status.
Each patient or resident who has experienced discrimination may file a complaint with Department of Health and Human Services Nevada Division of Public and Behavioral Health (DPBH) and provide the contact notice for DPBH.
Desert Hope Treatment Center Staff
The Joint Commission for Behavioral Health Care
Desert Hope is accredited by The Joint Commission for Behavioral Health Care, an internationally recognized symbol of healthcare quality and the gold standard of care for the industry. This accreditation signifies that, through external, unbiased evaluation, we have met or exceeded The Joint Commission's standards for providing addiction treatment for all of the levels of care offered at Desert Hope, American Addiction Centers' Las Vegas addiction treatment center, including high acuity medical detox.
Communication
A loved one can only receive information about a patient if the patient signs a release of information for that individual.
Programming
Having a strong support network is vital in healing from addiction. Unfortunately, substance abuse can damage certain familial relationships and other relationships with loved ones. To begin healing those relationships damaged by addiction, Desert Hope offers a family day every other Saturday from 1:15 p.m. to 4:30 p.m. The leader of this program invites patients and their families to partake in an interactive and educational discussion. After the family day programming ends, staff members offer an opportunity for patients and families to visit with one another.
Visiting Your Loved One
With patient consent, loved ones can visit patients every other Saturday, after the family day educational programming. During your loved one's treatment, we can work with you to plan a visit to our Las Vegas rehab center. Your loved one's treatment team will provide you with all of the information you need to schedule your visit.
Once you complete the detox process, your typical day in treatment will revolve around groups and classes. Treatment will vary according to the patient and the day, but the following is a sample of a typical schedule:
6:30 am–7:50 am: Breakfast
7 am–7:45 am: Personal time, homework
7:45 am–9 am: Recreational time to attend yoga, meditation, work out, or relax.
9 am–11:40 am: Groups
11:50 am–1:30 pm: Lunch/free time
1:30 pm–5 pm: Groups or educational classes
5 pm–7 pm: Dinner/free or recreational time
7 pm–8pm: AA or NA
8:30 pm–9:30 pm: Big Book study
10 pm–11 pm: Reading, homework, reflection
11 pm: Lights out
Payment and Insurance Options
A variety of payment and insurance options are available. Among them, three popular insurance providers for patients at Desert Hope Treatment Center are:

We regularly treat disorders related to the following substances:
Alcohol.
Heroin.
Opioids.
Marijuana.
Methamphetamine.
Cocaine.
Benzodiazepines.
Prescription stimulants.
Sleep aids/sedatives.
Prescription drugs.
Fentanyl.
Hallucinogens.
Other substances.*
*We provide treatment for almost all substance use disorders. If you don't see a particular substance listed here, contact our admissions navigators to confirm treatment availability. 
The next steps to getting treatment include, reaching out, finalizing the plan, and getting to treatment.
Step 1: Contact us at Or fill in our insurance verification form below and one of our caring admissions navigators will reach out to discuss your options at American Addiction Centers.
Step 2: Talk with one of our navigators about your physical, mental, and financial situation so they can help you create a treatment plan and find the best placement for you. Our team will communicate with you to determine your treatment needs, discuss costs and insurance coverage, and help you set up travel to one of our rehab facilities.
Step 3: Arrive and begin treatment.
Our Programs and Services
Length of Stay
The length of stay for rehab varies and depends on:
Level of care needed
Whether you need detox, inpatient program, or outpatient program.
Cost and insurance coverage
Whether your insurance may be able to cover all or part of the cost of treatment.
Our 90 Day Promise
In the event of a relapse at any time post-treatment, we will provide qualified individuals with up to 30 days of treatment at no cost to you.*
*Terms and conditions may apply, and results may vary.
Learn More About Our Brand Promise
Desert Hope Treatment Center Reviews
Are You Interested in Treatment?
We accept various health insurance plans and can work with you on creating a manageable payment plan to fund your treatment stay at Desert Hope Treatment Center.
Simply fill out the form below or
* These fields are required

More Treatment Facilities