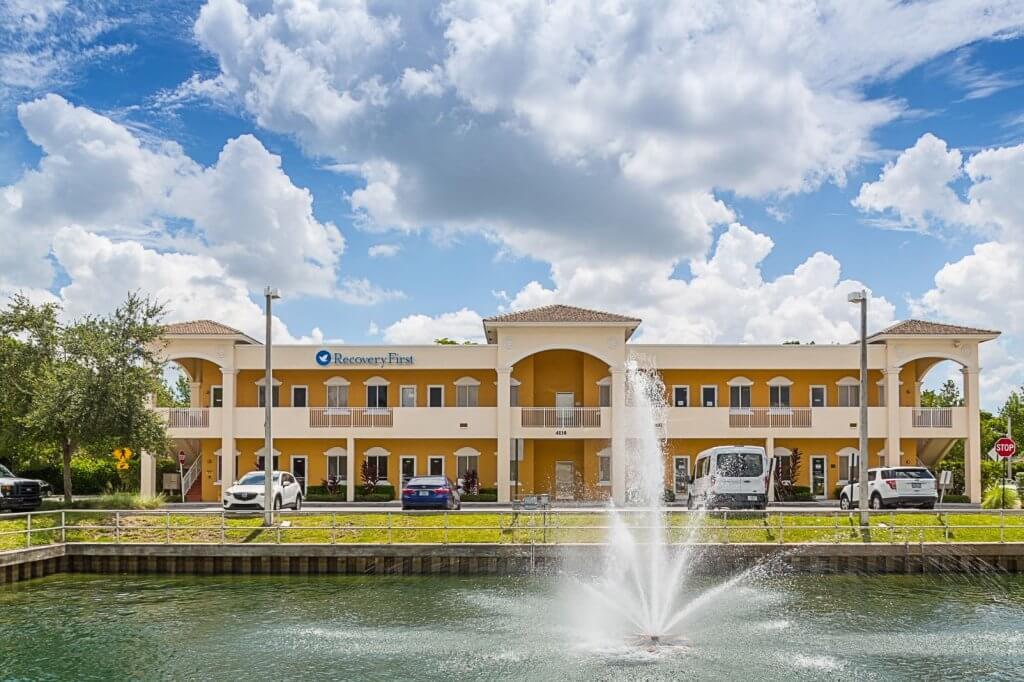 Recovery First Treatment Center: Hollywood, FL
Drug and Alcohol Rehab Center in Hollywood, Florida
When you choose Recovery First Treatment Center, your care is front and center. From medically supervised detox to residential treatment and aftercare, Recovery First can cover your continuum of care from start to finish. Located in sunny Hollywood, Florida, just a walk away from the beach, Recovery First is the tranquil setting you'll want for your treatment.
Facility Information
4110 Davie Road Extension Hollywood, FL 33024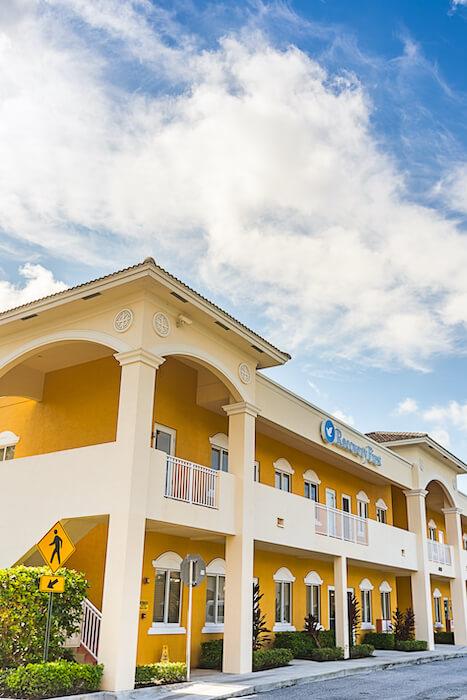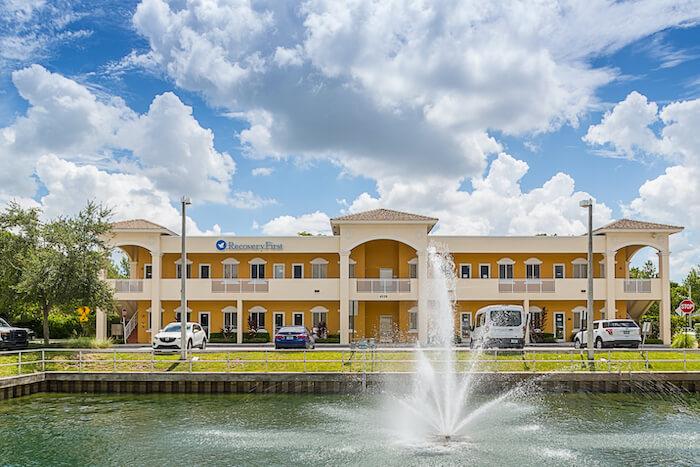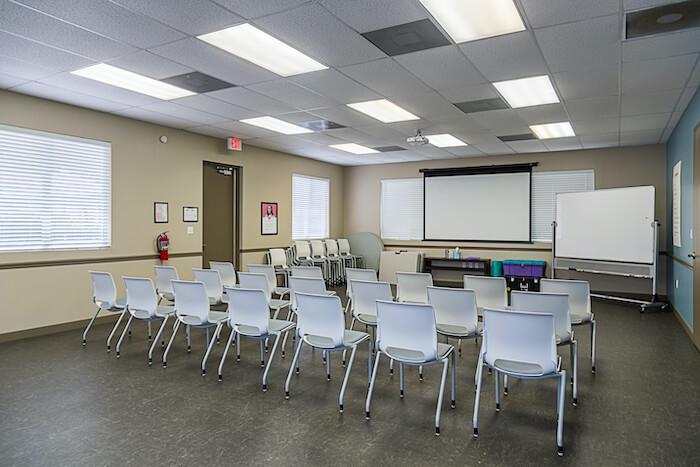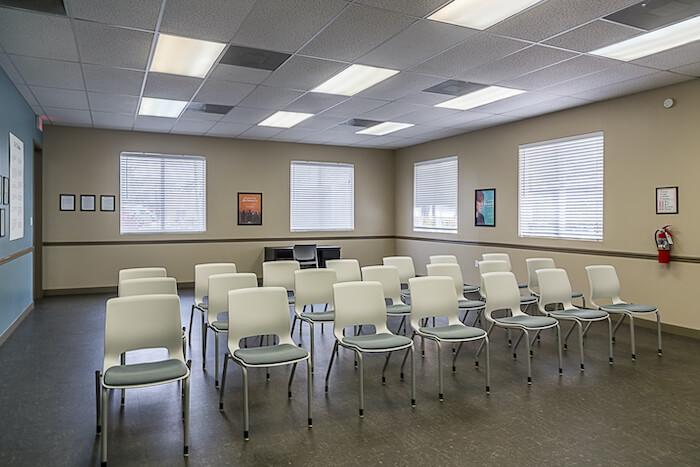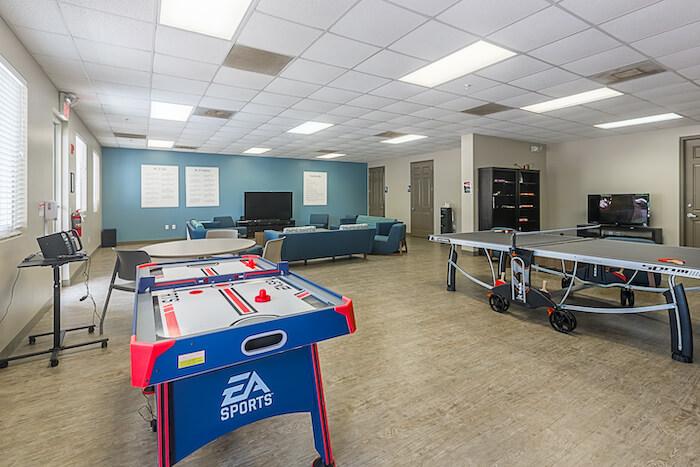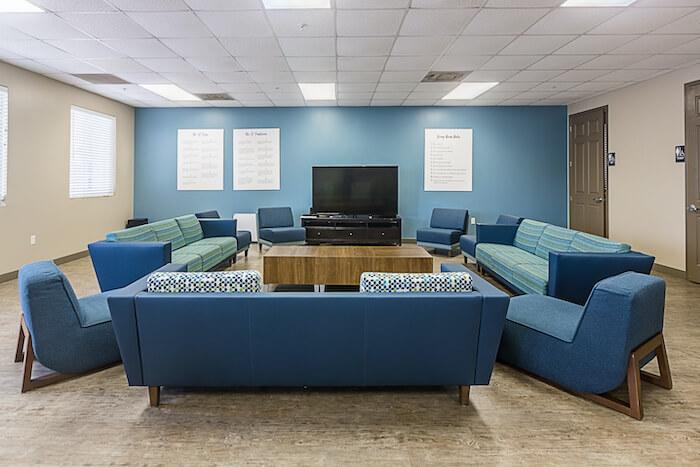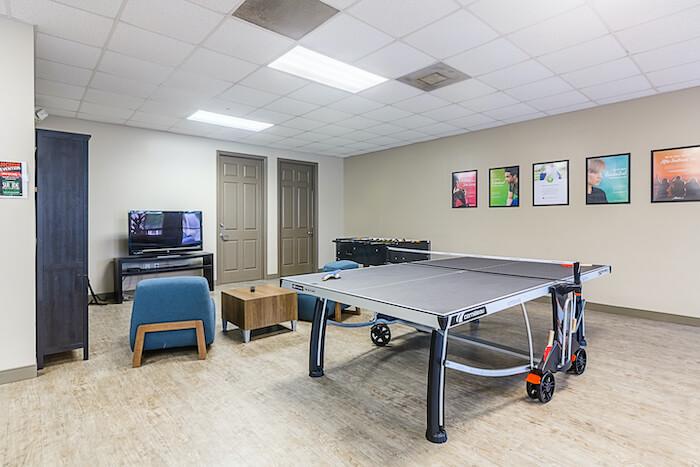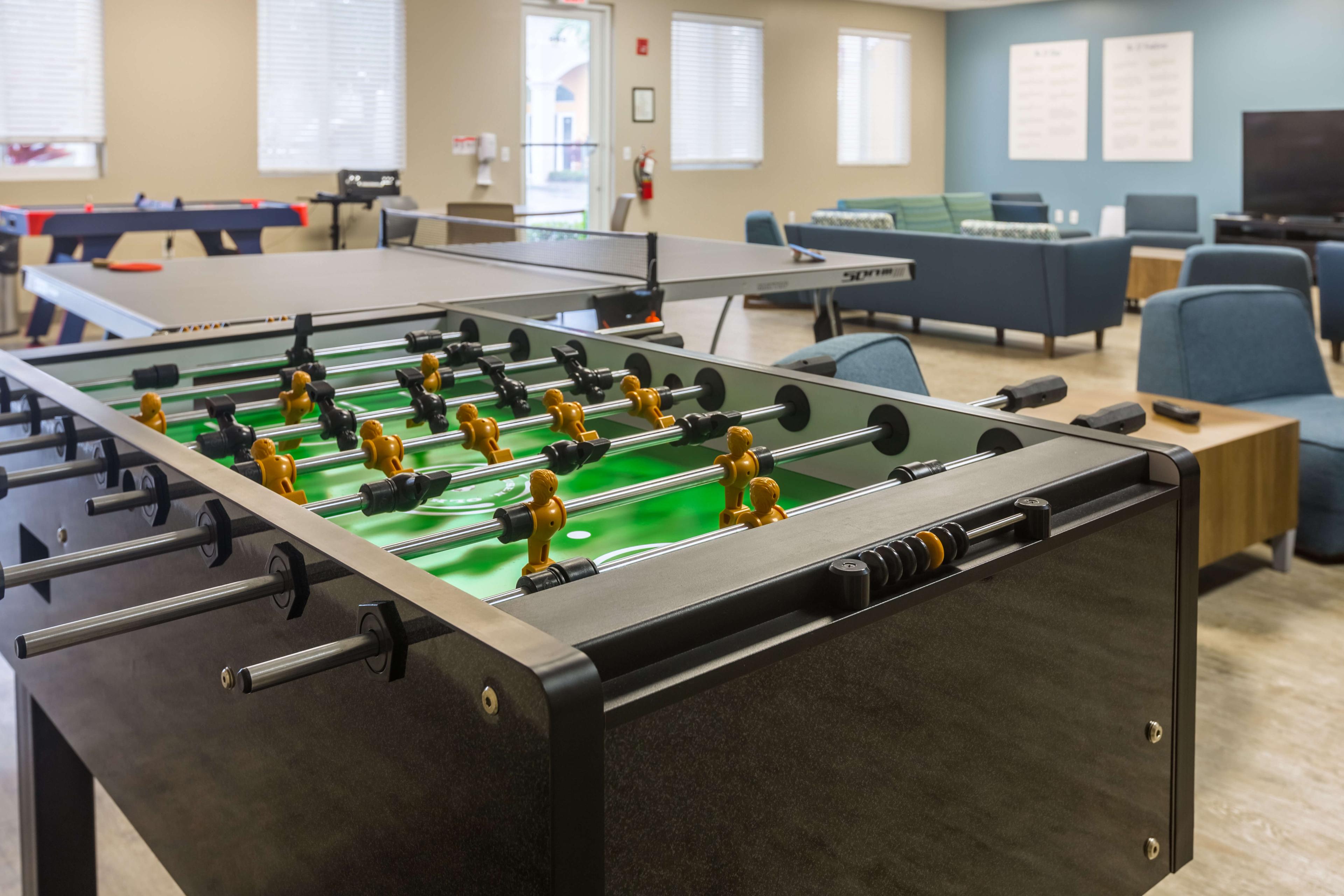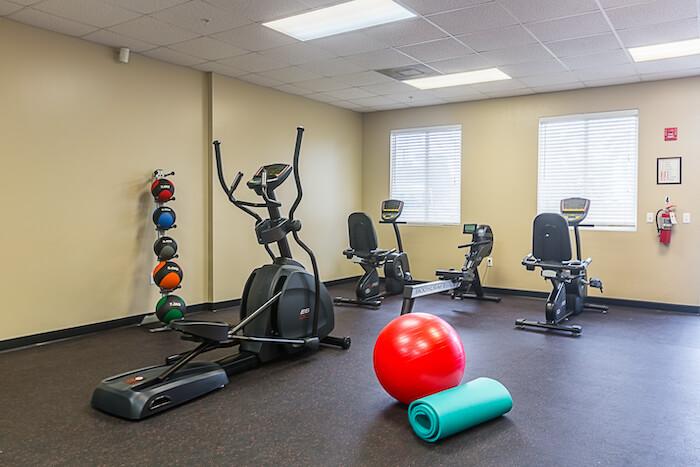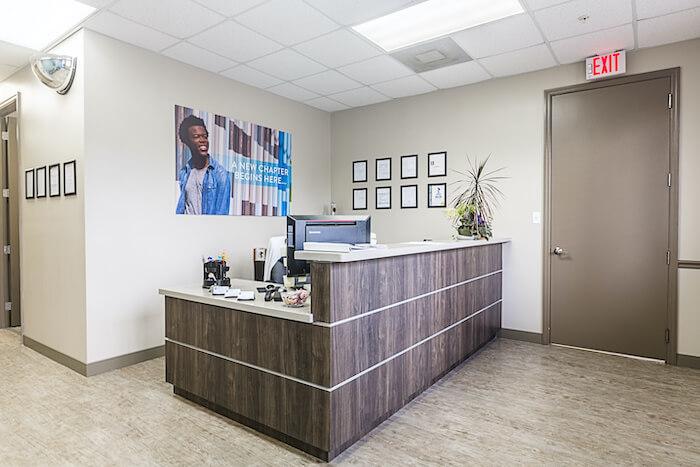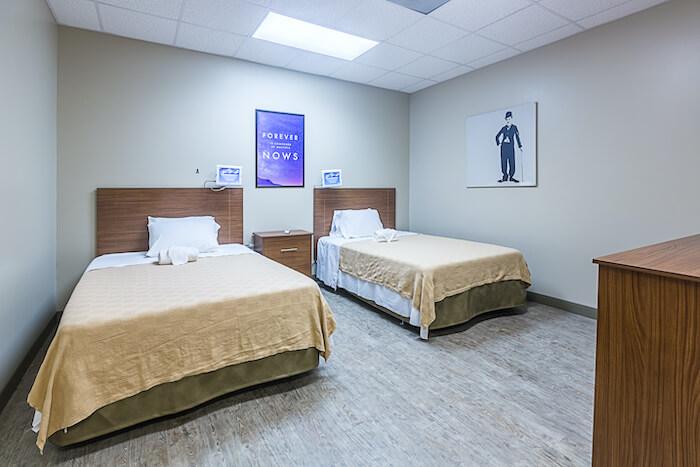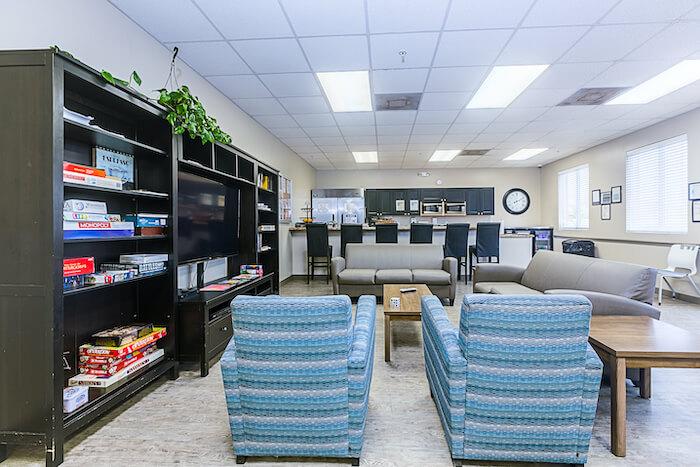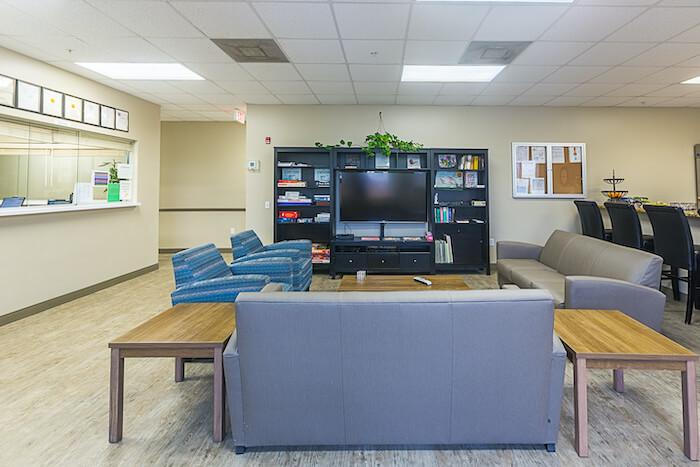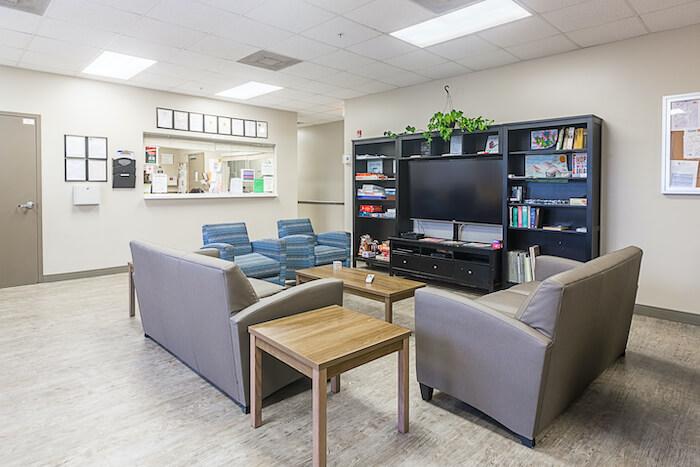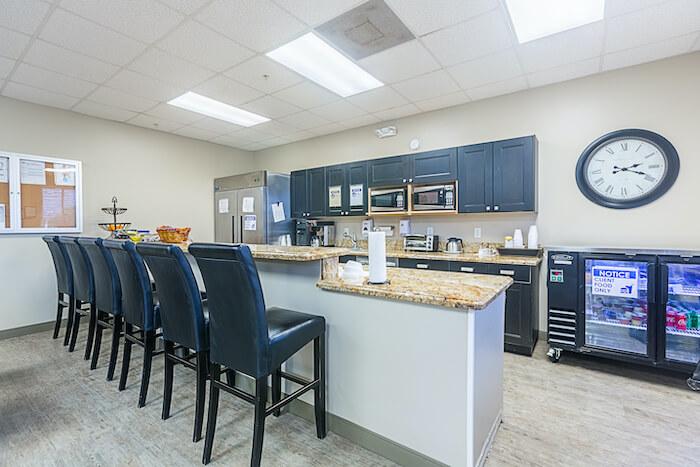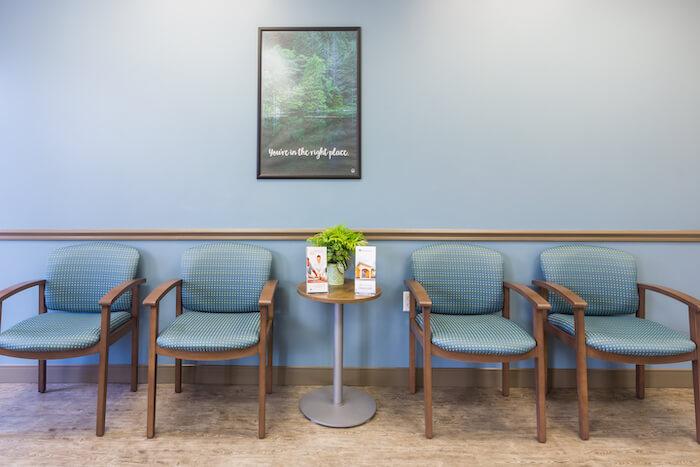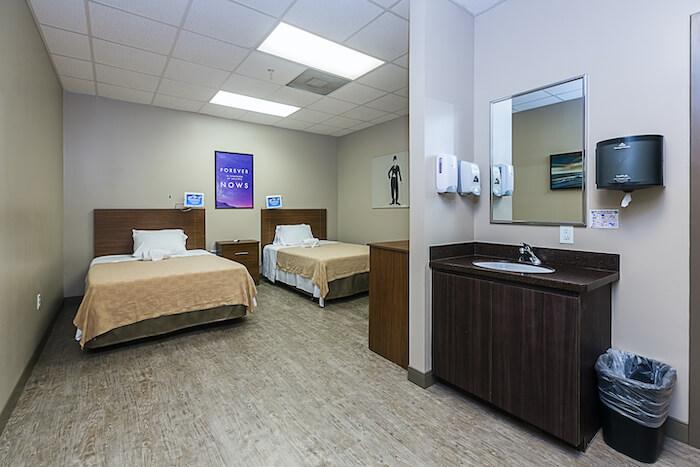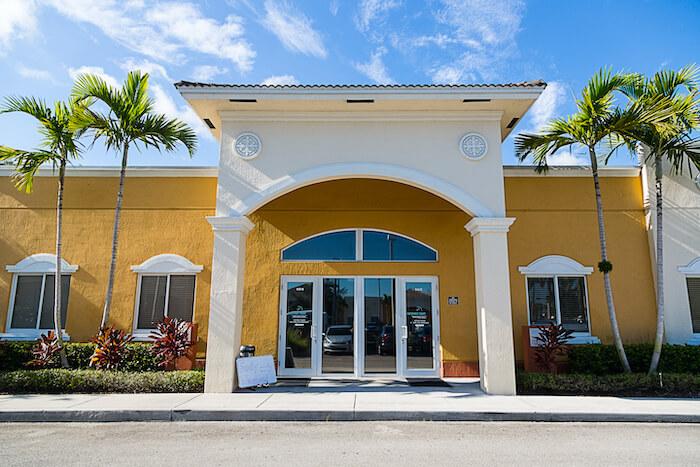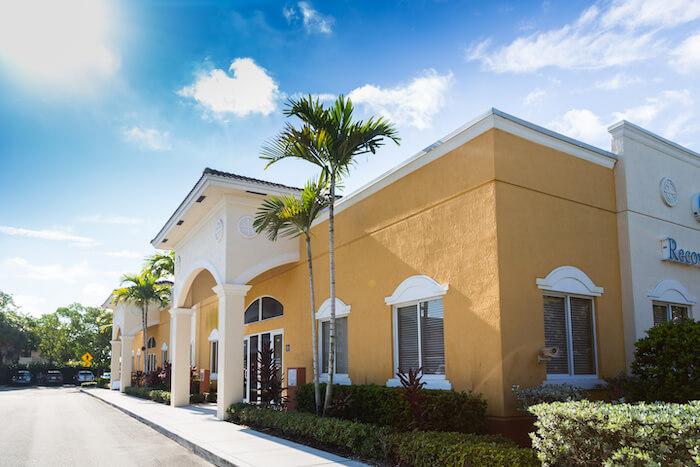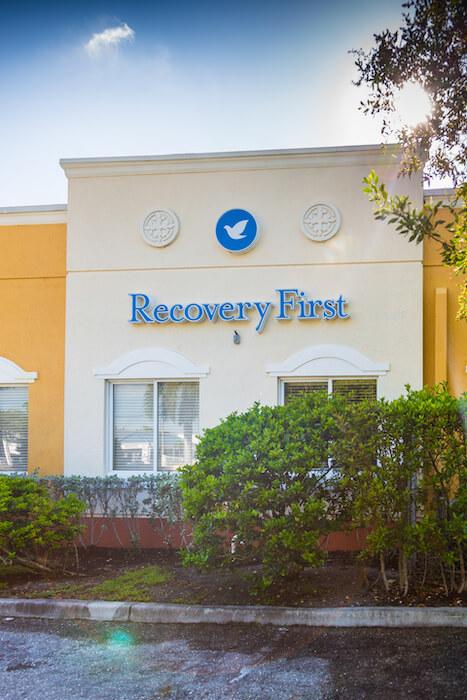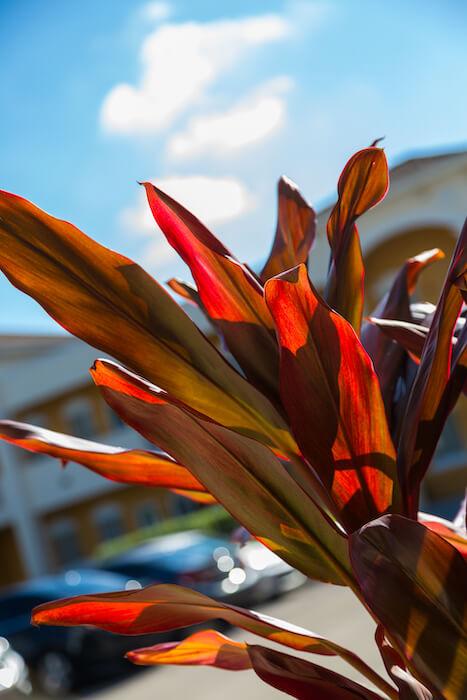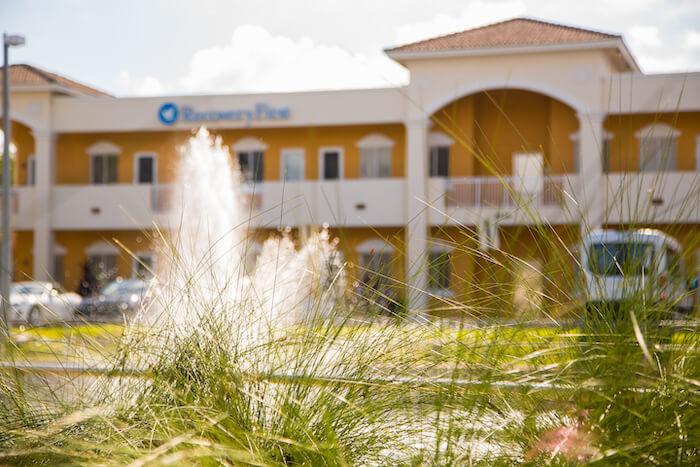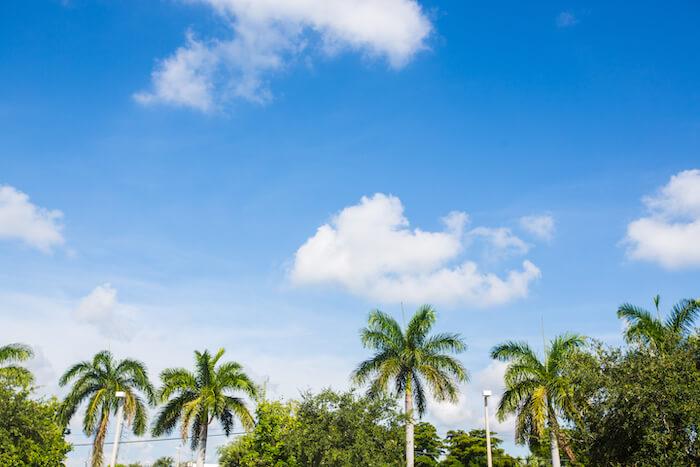 Prospective Patients
Tours of our facility are welcomed and encouraged. Recovery First offers patient tours on a schedule that can be made through the facility's admission coordinator.
Arrival
Our admission process is quick and easy, and usually takes an hour or less to complete. If you come to Recovery First, you will be picked up from the airport by a member of the Recovery First staff. Upon admission, you may be given the opportunity to contact your family to let them know you arrived safely in treatment. Then, a staff member will typically give you a tour of the facility and help you complete your admission paperwork. Following this, patients will be assessed to determine the level of care needed—that is detox, partial hospitalization, residential treatment, etc.
Meals
Patients are provided 3 meals daily, prepared by each individual. Patients may also sometimes be given snacks. At Recovery First, we can accommodate several specialty diets.
Housing Details
At Recovery First, patients occupy a 2-story apartment-like complex with 9 apartments each with shared bedrooms. Each apartment is equipped with its own kitchen, including 2 BBQ pits in the courtyard area. Facility staff is available on-site 24/7. Those in residential treatment get weekly stipends on their Publix card so they can go grocery shopping as they are working on integrating back into society and building life skills. Additionally, all rooms have a TV and are fully furnished.
Recreational Activities & Outings
Yoga is available Monday through Friday from 8-9 AM for eligible patients whose treatment team has deemed it safe for them to exercise. Additionally, supervised off-site gym visits are permitted a few times a week. There are also outdoor outing opportunities such as visits to the park Monday through Friday. Those interested in combining organized faith with their recovery efforts may attend church on Sundays. Recovery First also sometimes takes residents out into the nearby community as requested for haircut services, nail services, etc.
Technology
At Recovery First, patients may bring and use their electronic devices during free and designated hours. We provide free Wi-Fi to all patients and guests.
Recovery First in Hollywood, FL treats substance use disorders by combining evidence-based therapeutic modalities with compassionate, world-class care. At Recovery First, you will receive the highest possible standard of care for your substance use disorder as well as any of your other co-occurring mental health conditions.
Recovery First Treatment Center offers a multitude of services to our patients (but not limited to):
Medication-Assisted Treatment (MAT)
Recovery First offers MAT to patients in our Hollywood, Florida rehab center. Medication-Assisted Treatment can prove beneficial in helping those with substance use disorders – especially those with addictions to opioids or alcohol – curb their cravings and remain abstinent from their drug of choice.
Co-occurring Mental Health Disorder Treatment
Clinicians at Recovery First Treatment Centers treat underlying mental health conditions in tandem with substance use disorders. This way, you are able to positively contribute to your recovery from mental health conditions while also healing from substance abuse issues.
Individual Therapy
Individual therapy sessions typically last one hour in duration and are held at least weekly with a patient's primary therapist. Individual therapy sessions at Recovery First may include cognitive behavioral therapy (CBT) and motivational interviewing (MI).
Group Therapy
Group therapy sessions are usually led by a trained therapist or other clinician and last 1 hour in length. Group therapy sessions generally occur 3 to 6 times a day, 7 days a week. Some of our group therapy offerings include:
Acceptance and commitment therapy (ACT).
Pain management groups.
Process groups.
Family Support and Therapy
For patients who would like to integrate their family in their treatment plan, Recovery First offers a monthly family program and regular family therapy. Additional family programming is available every first and third Saturday of the month, and families can visit patients on Sundays from 10 a.m. to noon.
Veterans Affairs (VA) Community Care Partner
Recovery First is a VA Community Care Partner. We work with clients assigned by the U.S. Dept. of Veterans Affairs (VA) and Local VA to meet patients' needs.
Genetics-Informed Addiction Treatment
Recovery First Treatment Center utilizes pharmacogenetics, or the practice of using genetic information to determine whether certain medications may be more effective than others for you in the treatment of your substance abuse issues.
Customized Treatment Tracks
In addition to informing treatment with genetics, Recovery First ensures that each patient receives a personalized plan, filled with relevant individual and group therapies. Special populations get the support they need with an in-house trauma track and first responder's program, along with a veteran's program.
Co-occurring Mental Health Disorders
By using an integrated treatment approach, Recovery First's expert clinicians are able to treat a variety of secondary and co-occurring mental health disorders, such as anxiety, depression, post-traumatic stress disorder (PTSD) and bipolar disorder.
Recovery First Treatment Center Staff
The Joint Commission for Behavioral Health Care Recovery First is accredited by The Joint Commission for Behavioral Health Care, an internationally recognized symbol of healthcare quality and the gold standard of care for the industry. This accreditation signifies that, through external, unbiased evaluation, we have met or exceeded The Joint Commission's standards for providing addiction treatment for all of the levels of care offered at Recovery First, including high acuity medical detox.
Programming
The educational family program at Recovery First is led by trained therapists and clinical staff and takes place twice a month, two days a week, on Fridays and Saturdays. Family members who participate in our educational family program learn about the science of addiction and gain a better understanding of the concept of addiction as a disease. Our family program is an opportunity for our patients to heal their relationships with their loved ones, teach loved ones about the disease of addiction, and lend support to those who have a loved one in recovery.
Visiting Your Loved One
Family visits are generally not permitted while a patient is in detox due to the nature of the withdrawal process. However, Recovery First encourages family members to visit recovering patients during the residential and inpatient phases of their treatment. During your loved one's treatment, we can work with you to plan a visit. Your loved one's treatment team will provide you with all of the information you need to schedule your visit. Recover First is about a 25-30 minute drive and is located just outside of Miami.
Once you complete the detox process, your typical day in treatment will revolve around groups and classes. Treatment will vary according to the patient and the day, but the following is a sample of a typical schedule:
6:30 am–7:50 am: Breakfast
7 am–7:45 am: Personal time, homework
7:45 am–9 am: Recreational time to attend yoga, meditation, work out, or relax.
9 am–11:40 am: Groups
11:50 am–1:30 pm: Lunch/free time
1:30 pm–5 pm: Groups or educational classes
5 pm–7 pm: Dinner/free or recreational time
7 pm–8pm: AA or NA
8:30 pm–9:30 pm: Big Book study
10 pm–11 pm: Reading, homework, reflection
11 pm: Lights out
Payment and Insurance Options
A variety of payment and insurance options are available. Among them, two popular insurance providers for patients at Recovery First Treatment Center are:

We regularly treat disorders related to the following substances:
Alcohol.
Heroin.
Opioids.
Marijuana.
Methamphetamine.
Cocaine.
Benzodiazepines.
Prescription stimulants.
Sleep aids/sedatives.
Prescription drugs.
Fentanyl.
Hallucinogens.
Other substances.*
*We provide treatment for almost all substance use disorders. If you don't see a particular substance listed here, contact our admissions navigators to confirm treatment availability. 
The next steps to getting treatment include, reaching out, finalizing the plan, and getting to treatment.
Step 1: Contact us at Or fill in our insurance verification form below and one of our caring admissions navigators will reach out to discuss your options at American Addiction Centers.
Step 2: Talk with one of our navigators about your physical, mental, and financial situation so they can help you create a treatment plan and find the best placement for you. Our team will communicate with you to determine your treatment needs, discuss costs and insurance coverage, and help you set up travel to one of our rehab facilities.
Step 3: Arrive and begin treatment.
Our Programs and Services
Length of Stay
The length of stay for rehab varies and depends on:
Level of care needed
Whether you need detox, inpatient program, or outpatient program.
Cost and insurance coverage
Whether your insurance may be able to cover all or part of the cost of treatment.
Our 90 Day Promise
In the event of a relapse at any time post-treatment, we will provide qualified individuals with up to 30 days of treatment at no cost to you.*
*Terms and conditions may apply, and results may vary.
Learn More About Our Brand Promise
Recovery First Treatment Center Reviews
Are You Interested in Treatment?
We accept various health insurance plans and can work with you on creating a manageable payment plan to fund your treatment stay at Recovery First Treatment Center.
Simply fill out the form below or
* These fields are required

More Treatment Facilities