Anthem is In-Network with AAC
Anthem Insurance Coverage for Drug and Alcohol Rehab Treatment
Yes. Anthem covers drug and alcohol rehab.
American Addiction Centers (AAC) aims to provide you with the most current and updated information on addiction insurance coverage.

Does Anthem Health Insurance Cover Drug or Alcohol Rehab?
Anthem Blue Cross drug and alcohol rehab coverage does typically cover drug and alcohol rehab, but the extent of coverage highly depends upon the particular patient and their insurance plan, as well as the provider at hand. American Addiction Centers (AAC) is in-network with many insurance companies, including Anthem at some of our facilities. AAC offers different levels of care across the U.S. Depending on the type of coverage you have and which state you live in, your addiction treatment could be covered.
Does Anthem Cover Mental Health and Substance Abuse Treatment?
Anthem's mental health benefits often extend to cover many forms of behavioral therapy and mental health treatment, including substance abuse treatment. Since Anthem is part of BCBS, the coverage options are broken down similarly, although certain plans and tiers vary based on state.
Anthem Coverage Levels and Plans
Anthem coverage plans basically fall into 3 categories:2
Bronze: This plan has the lowest monthly premiums, but the highest deductible and co-pays. About 60% of medical costs are paid by Anthem.
Silver: This plan has monthly premiums that are higher than bronze, with a lower deductible and co-pays. About 70% of medical costs are paid by Anthem.
Gold: This plan has the highest monthly premiums, but the lowest deductible. Co-pays are less than other plans, and about 80% of medical costs are paid by Anthem.
Anthem also works to provide Medicaid coverage plans in specific states including California, Indiana, Kentucky, Nevada, Virginia, and Wisconsin.3
Another benefit of Anthem is that you may be able to take advantage of the nationwide network of BCBS providers. Some people prefer to seek treatment in a facility outside of their home state. Anthem may offer coverage outside of the state, but there is an option called a guest membership as well. This allows eligible members to join an affiliated HMO in another area if they are staying there for 90 days or longer. If you have questions about eligibility or out-of-state coverage, you can call Anthem directly.
Does Anthem Cover Outpatient Rehab?
Besides inpatient treatment, Anthem health insurance also typically covers many outpatient treatment services, such as partial hospitalization treatment and intensive outpatient treatment. Anthem also tends to offer certain one-on-one therapy coverage with a professional who conducts cognitive behavioral therapy sessions, dialectical behavioral therapy sessions, and many other therapeutic modalities.
Checking Your Anthem Insurance Coverage & Benefits

If you have questions about your coverage and benefits, you can call the number on your insurance card and speak to a customer service representative. This representative can help you locate Anthem blue cross drug treatment centers and in-network therapists. As a customer, you can visit Anthem.com and create a profile where you can view your benefits information by clicking on "my plan" and then selecting "benefits." Anthem also offers a tool to help estimate the costs of different treatments.4
Anthem BCBS provides benefits to more than 66% of federal employees, retirees, and family members who are covered under the Federal Employees Health Benefits Program (FEHBP).5 Coverage is provided through BCBS' 36 local member companies to make it easier to access care. There are 3 plans for federal employees or retirees to choose from:6
Standard: This plan covers both in-network and out-of-network providers with a low deductible.
Basic: This plan covers preferred providers and has no deductible, but out-of-pocket expenses consist mainly of co-pays.
FEP Blue Focus: This is a newer plan that covers preferred providers and has a low deductible, with lower co-pays for care.
If you're eligible for Medicare, Anthem also offers hospital, medical, and prescription coverage in a single plan.7 It's convenient and affordable, with some plans having no premiums and providing benefits that Medicare doesn't, like hearing, vision, and dental coverage.
Does Anthem Health Insurance Cover Addiction Treatment?
Anthem BCBS insurance plans offer substance abuse and mental health coverage benefits. The level of coverage is dependent on your specific insurance plan.8 Anthem blue cross alcohol treatment and drug rehab coverage varies by state, policy, member, and provider. Many services are approved if they are medically necessary; therefore, alcohol, benzodiazepines, and opioid detox are often covered.
Your level of Anthem Blue Cross drug rehab coverage depends on your plan, and your plan may authorize only a specific amount of time in treatment, so it is important to check with Anthem to see what is covered. Checking your benefits through the member services website or calling the number on the back of your insurance card are the best ways to find out what services will be covered.
Anthem is a well-established provider of healthcare coverage that offers benefits not only in specific states, but access to a nationwide network of BCBS providers. They offer various plans and levels of coverage through employers, Medicaid, Medicare, and for current or retired federal employees. Checking your benefits can be done easily by contacting the company by telephone or through the member login website. While Anthem does offer coverage for addiction treatment, it's best to confirm what your benefits will cover so that you can focus on your recovery.
Does Anthem Insurance Cover Therapy?
Yes, Anthem insurance therapy coverage typically includes individual therapy costs for substance use disorders and other mental health conditions. To find out whether your insurance plan covers individual therapy, such as cognitive behavioral therapy, experiential therapy, and more, be sure to contact your insurance provider to learn more about your particular benefits.
Suboxone Doctors That Take Anthem
Anthem often covers the cost of Suboxone, a medication commonly used to treat opioid addiction. Suboxone is considered a form of medication-assisted treatment (or MAT), and MAT is often used to help people lessen the severity of their withdrawal symptoms and curb cravings.
For one to be covered by their anthem insurance plan for the use of Suboxone, they may need to obtain pre-authorization for this treatment. Without insurance, the generic form of Suboxone may cost up to $200 for a 1-month supply.
Rehabs That Take Anthem: Verify Your Anthem Blue Cross Substance Abuse Coverage
Not Sure About Rehab? Take Our Self-Assessment
Take our free, 5-minute substance abuse self-assessment below if you think you or someone you love might be struggling with substance abuse. The evaluation consists of 11 yes or no questions that are intended to be used as an informational tool to assess the severity and probability of a substance use disorder. The test is free, confidential, and no personal information is needed to receive the result.
What is Anthem Insurance?
In 2004, WellPoint Health Networks Inc. and Anthem, Inc. merged and became WellPoint, Inc. until 2014, when the name was changed to Anthem, Inc.1 Anthem, Inc. is one of the top health insurance companies in the United States. As an independent licensee of the Blue Cross and Blue Shield (BCBS) Association, Anthem provides coverage in 14 states, although members are also able to take advantage of BCBS providers outside of their home state. Since plans and coverage can vary based on state, it is strongly suggested that you check with your plan to determine coverage details that may be specific to your state.
Rehabs That May Accept Anthem Insurance
American Addiction Centers (AAC) owns and operates facilities at various locations nationwide to provide you or your loved one addiction and mental health care.
---
We're committed to your recovery
When you invest and successfully complete 90 consecutive days at an American Addiction Centers facility, we believe that you have created the most solid foundation for your long-term goals of sobriety.
In the event that you experience a relapse, you are welcome back for a complimentary 30 days of our treatment*
Learn about our brand promise
*Terms and conditions may apply, and results may vary.
---
Frequently Asked Questions
Where can I find information on other insurance providers?
Use the mini sitemap below to read more about other insurance providers
Anthem Health Insurance, Blue Cross Blue Shield, Bulimia, First Health, Sierra Health and Life Insurance, AmeriHealth, AvMed Insurance, Beacon Health Options, Cigna, ConnectiCare, EmblemHealth, Harvard Pilgrim, Health Plan of Nevada, Magellan, MagnaCare, Meritain, Oxford, QualCare, UPMC, Behavioral Healthcare Options (BHO), Humana Health, Kaiser Permanente, Kemper Direct, Providence Health Plan, Rocky Mountain HMO, State Farm, TRICARE Health Insurance, Tufts Health Plan, United Healthcare, Medicaid, Sunset of Veterans Choice Program, Zelis
What substance addiction does health insurance coverage include?
About The Contributor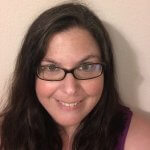 Leah Miller earned a certificate in chemical dependency counseling from Suffolk County Community College, and her Master's degree in Mental Health Co … Read More
---