Black Business Month and Substance Abuse Awareness
August is National Black Business Month. Along with the celebration of inclusion and diversity, we get to celebrate the entrepreneurs who contribute to creating a healthy economy through innovation and job creation. Yet, as we support the African American community, we can also take a moment to raise awareness about substance use disorders and medical treatment within the Black population as well.
Black Business Month
Due to the recent increase in support of the Black community in the United States in 2020, there has been an uptick in sales for Black-owned small businesses since June. Specifically, 75% of Black businesses have noticed an increase in sales. Roughly two million companies are owned by African Americans, according to the U.S. Census Bureau. This comprises about 10% of all businesses in the U.S.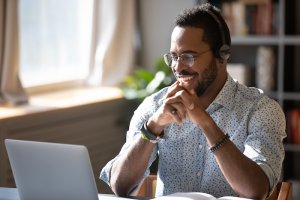 Civil engineer Frederick D. Jordan and Historian John William Templeton created Black Business Month back in 2004, stating that its purpose is grounded in driving policy agenda that affects Black-owned businesses. Although most, if not all, entrepreneurs are faced with challenges in the beginning of building their business, African Americans in particular are marginalized and limited from such opportunities as receiving capital to further expand their entrepreneurial pursuits.
National Black Chamber of Commerce and Groupon July 2020 survey on Black Entrepreneurs:
80% stated their race created obstacles in getting their company off of the ground.
76% were negatively affected by COVID-19.
74% had fewer opportunities and less time to make their business a success due to lack of resources and capital.
A supportive way to celebrate Black Business Month is to do so with your patronage to Black-owned businesses.
Awareness and Substance Use Disorders
It's unfortunate that, in the United States, ethnic minority groups are more likely to be faced with obstacles that hinder treatment accessibility. While the COVID-19 pandemic has brought these barriers to treatment into the fore, treatment inefficacy for substance use disorders has and continues to disproportionately impact the African American community.
In an investigative study of an urban sample of 416, 224 outpatient treatment discharges, researchers sought to discover if ethnicity or race had an impact on treatment completion, taking into account geographic, socioeconomic, and demographic variables. What the study concluded was that Hispanics and Black Americans are less likely to finish their treatment episode than their White counterparts. The disparity is present for all substances across the board. It's specifically severe among those that consume alcohol or use methamphetamine, which are substances that Black people tend to have lower rates of substance use disorder in comparison to Whites. The conclusion of this study emphasizes the need for culturally responsive programs in order to increase retention and to increase long-term sobriety.
In another study, the results showed that Whites struggle with substance use disorders more so than African Americans, but that Black people tend to experience the abuse for a longer length of time than Whites.
Raising awareness about disparities can increase the likelihood of individuals from all races to not only support Black businesses, but to support African American lives in the battle against addiction by helping to open opportunities for effective treatment options. Support must be provided on how to best engage, retain, and to make treatment accessible to African Americans seeking treatment.

Final Thoughts
Supporting the Black community by patronizing their businesses and raising awareness about how substance use disorders are impacting this demographic has the power to invoke positive change. If you or a loved one is struggling with a substance use disorder or an alcohol use disorder, help is always within reach.