The Science Behind Addiction
We are all aware that illicit and some legal drugs can be harmful to our bodies and can lead to addiction, which in turn, can bring a wide range of long term negative effects on the body including health conditions affecting our quality of life. We are conditioned to think about drug use in a specific way through the harrowing tales we hear on a daily basis. The media consistently portrays all drug use as immediately and extremely addictive, with an ultimate conclusion of death due to an overdose.
But, we wanted to put data and science behind how the typical person perceives drug addiction to find how the most widely-consumed drugs affect its user. So, just how addictive are the different drugs and how long does it actually take to get addicted to each? What makes them dangerous and what are the effects on the body? And how long do withdrawal symptoms last for each drug?
To answer these questions and more we used research from the Substance Abuse And Mental Health Services Administration, the Centre for Substance Abuse Research, and the National Institute on Drug Abuse looking at Amphetamines, Benzodiazepines, Crack Cocaine, Fentanyl, Heroin, and Methamphetamine. Our findings are below.
Amphetamines
Benzodiazepines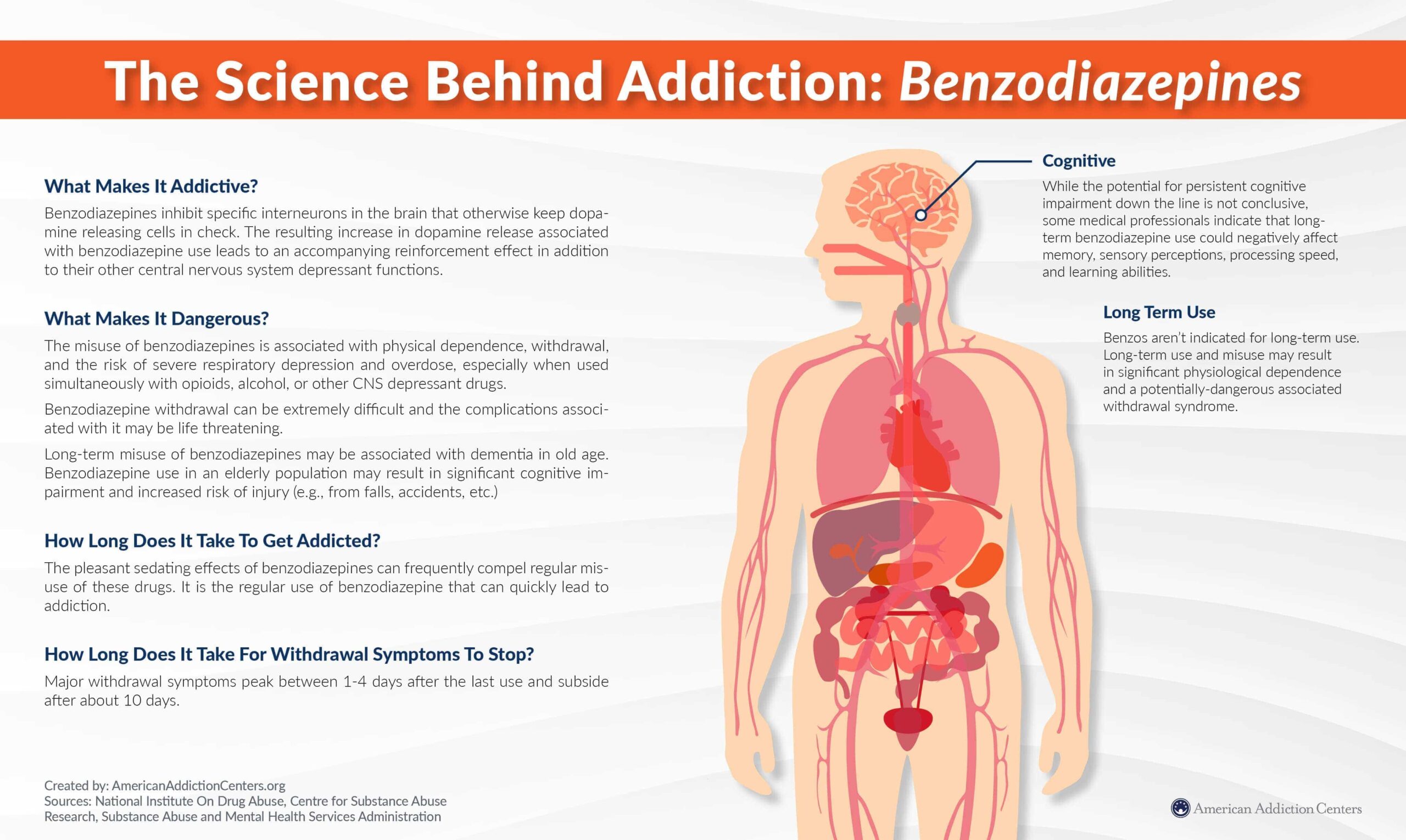 Crack Cocaine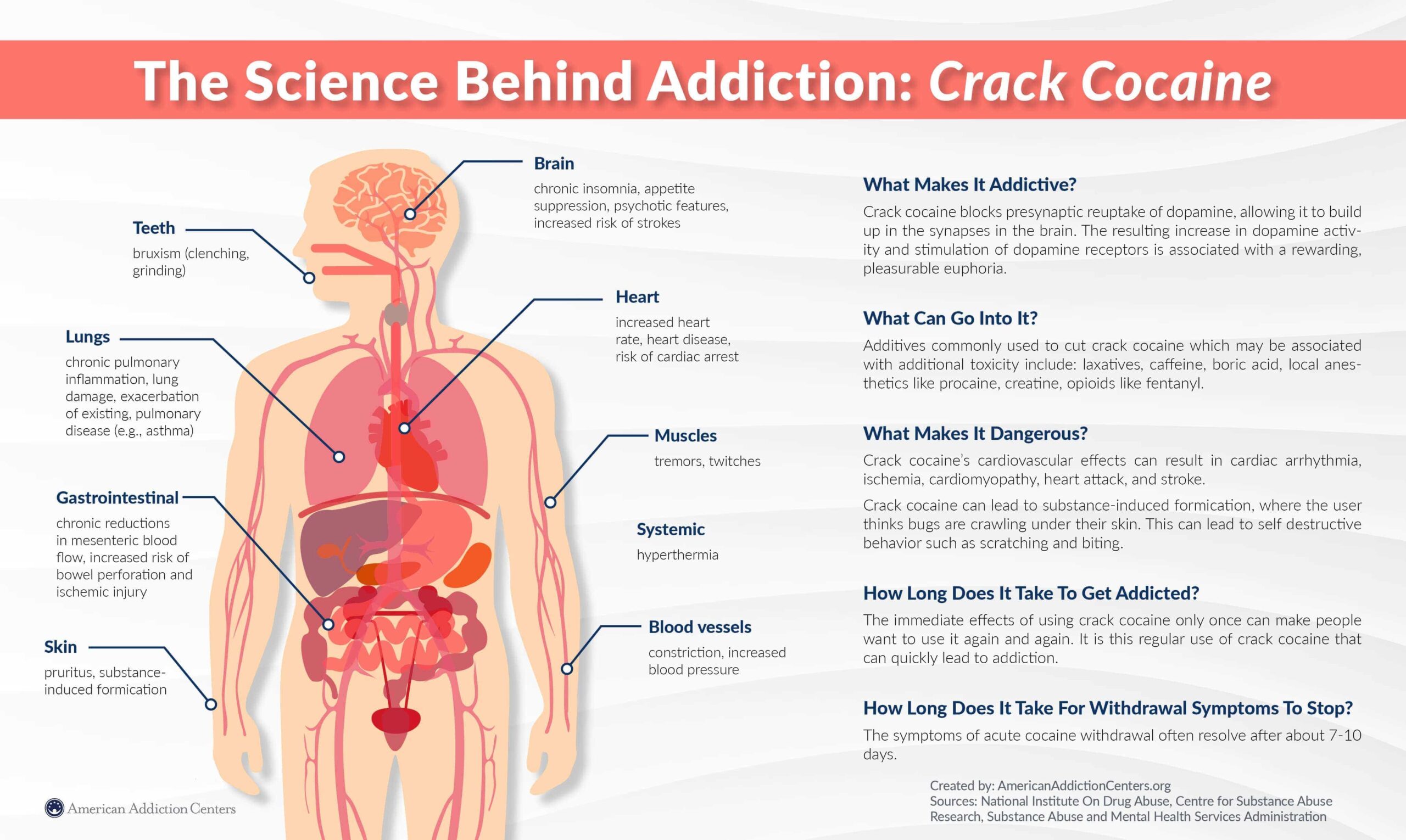 Fentanyl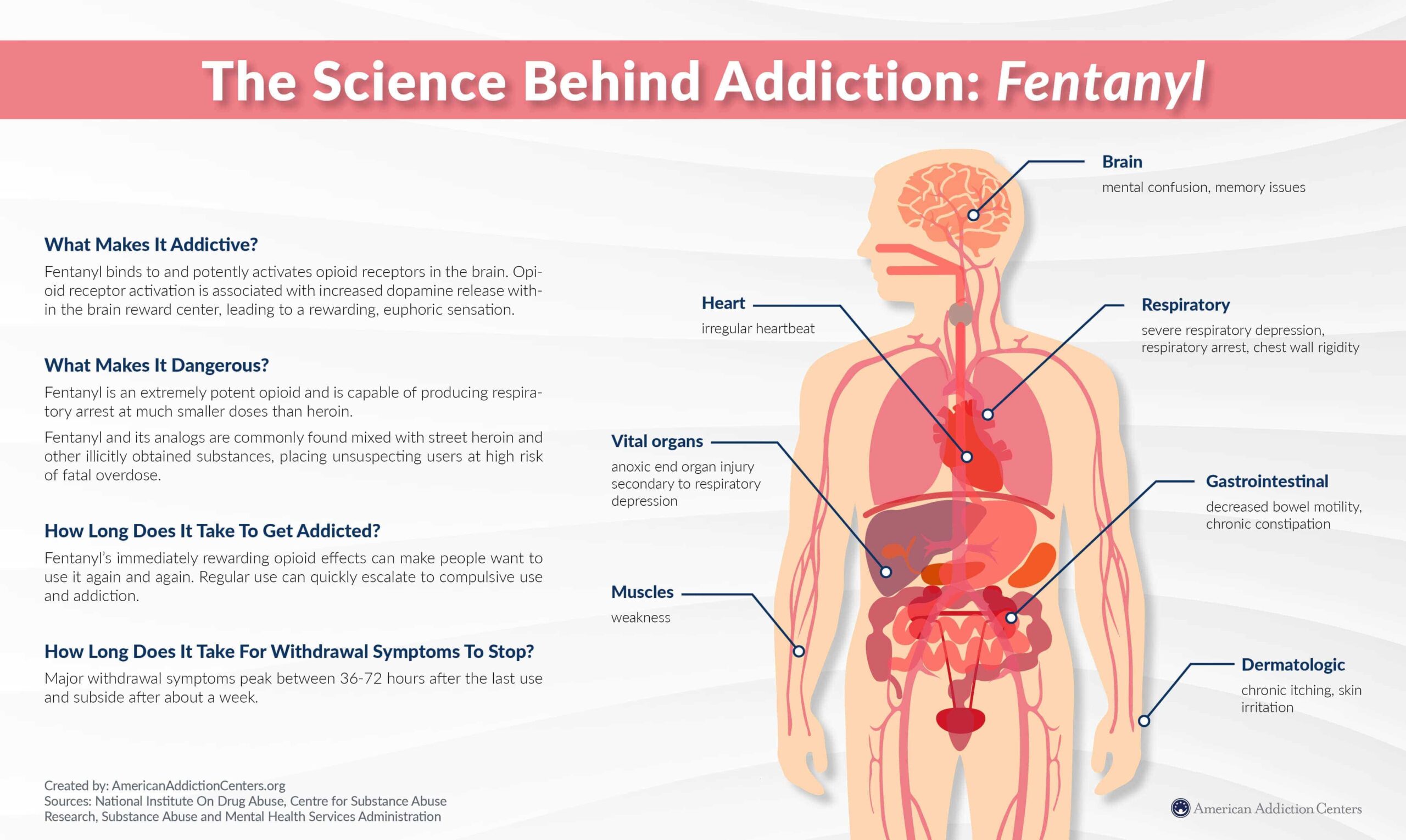 Heroin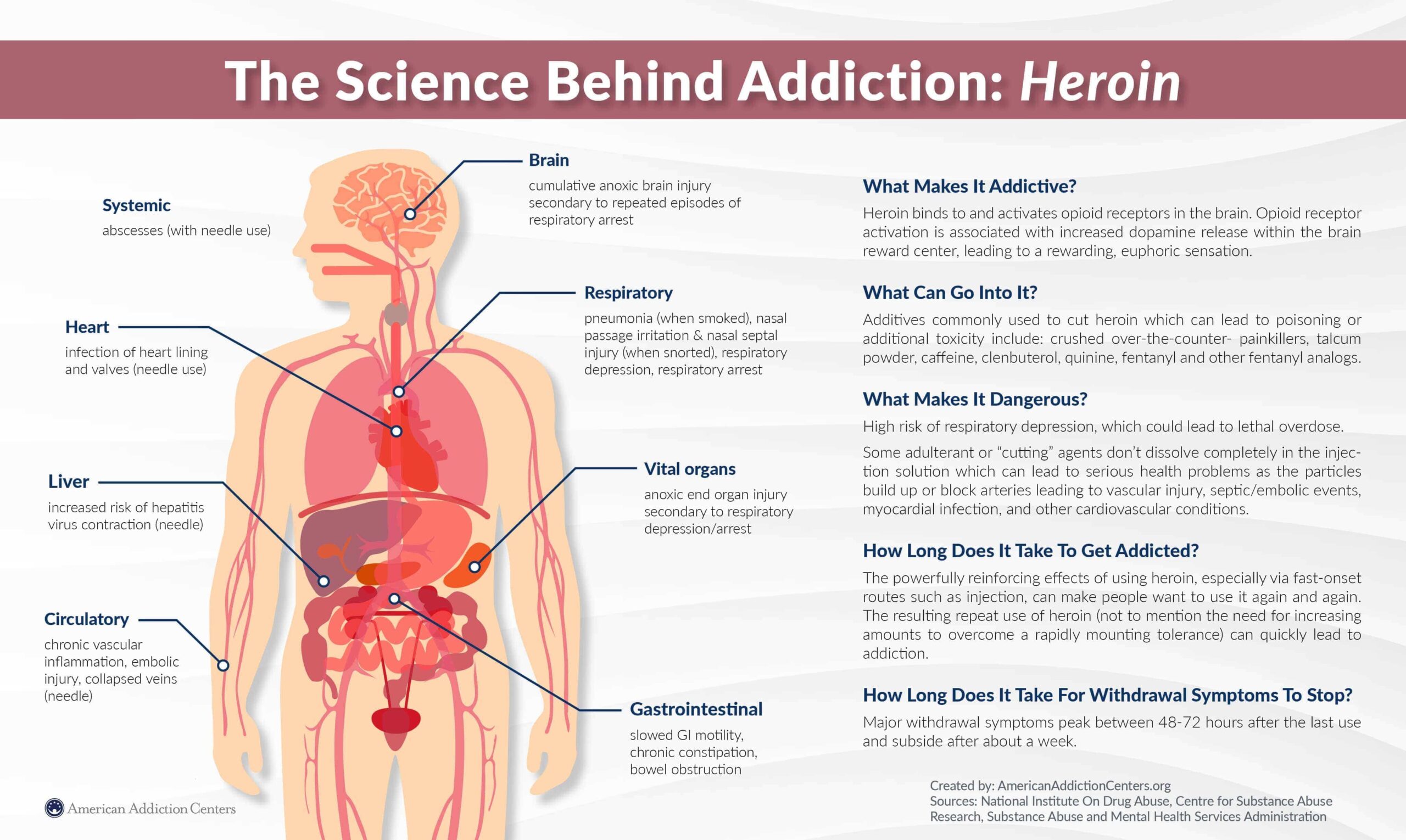 Methamphetamine
Illegal drug use is a major problem throughout the country and the effects of these drugs negatively impact upon millions of lives every single day. Just like many other chronic diseases, drug addiction can be managed and treated successfully, allowing people to counteract the disruptive and negative effects drugs have on their brain and behavior so that they can regain control of their lives. But they can't do it alone.
If you know anyone in your life who is suffering from drug addiction, find out more about how you can help.
Sources:
Can I use this information?
The information and graphics in this blog post can be used and displayed by all commercial and non-commercial websites without charge. However, use is only permitted with proper attribution to americanaddictioncenters.org When using this information or any of these graphics, please include a backlink to this page.