The Brand Family of American Addiction Centers
American Addiction Centers
For Addiction and Co-Occurring Disorders
FREE Insurance Verification
Safe Medical Detox
Top-Rated Addiction Treatment
Treatment Guarantee*
American Addiction Centers
For Addiction and Co-occurring Disorders
Get Help Today! We are Experts in Addiction Treatment

888-455-9750Privacy Guaranteed
[form type="ppc"]

American Addiction Centers
For Addiction and Co-occurring Disorders
Get Help Today! We are Experts in Addiction Treatment
[form type="ppc"]
Insurance Covers Up To 100% of Treatment**
We Accept Most Insurance***


We Understand You Have a Choice on Where You're Treated
We strive for Clinical Excellence. We treat the whole person, not just the addiction.
We work with you to help determine which level of care is right for you.
We own and operate multiple facilities across the U.S., giving you access to resources near you.
We respect and protect your privacy throughout the treatment process.
We work directly with your insurance company.
We know family is important, that's why we incorporate loved ones into the treatment process.
We want to help you get the treatment you need; we'll explore every option to find a facility that's just right for you.
We understand your environment can be toxic. We can help you travel for treatment.
We believe treatment doesn't end when you graduate. We've created a national alumni program, so you'll find friends in recovery no matter where you live.
We understand it might not have worked in the past. Thousands of AAC alums would agree we're different.
We believe that recovery is possible. Make this call, the last call. Contact Treatment Consultants will work with you over the phone to complete a pre-admission assessment, which is a 15-to-30 minute discussion and clinical evaluation of you or your loved one's addiction history and behavioral health issues. Payment The Treatment Consultant will also collect your insurance and financial information during this initial phone assessment. Once we quickly verify your insurance benefits, explain your co-pays and payment options, we match you to the AAC facility that best fits your needs. Travel AAC will help coordinate and book the client's travel arrangements to the facility. We typically get clients to the facilities within the next 24 hours.
What We Treat
This is not a comprehensive list. Please call for specifics.
Substance Abuse
Alcohol
Heroin
Cocaine
Opiate painkillers
Other Opioids
Prescription drugs
Marijuana
Crack
Meth
Co-Occurring Disorders
Anxiety
Depression
Bipolar
PTSD
OCD
ADHD
Schizophrenia
Phobias
Where We Are Located
Each AAC facility has a distinct energy, offering varying levels of care and programming while maintaining focus on the client's strengths and abilities. But all AAC facilities are optimized for the important mission of helping individuals and their loved ones who have been fractured by addiction and behavioral health issues heal. Our goal is to send the message of believable hope, the possibility of long-term recovery, and improved health to all of our clients and their families.
As of September 2016, there are 12 treatment facilities in the AAC family of addiction treatment centers:
---

Greenhouse: Built on the grounds of a former luxury spa retreat in Dallas, TX, this facility provides all levels of care for men and women with addiction and behavioral health issues.

Desert Hope: This luxurious facility in Las Vegas, NV provides all levels of care to men and women dealing with substance abuse and behavioral health issues.

Forterus: The Forterus campus of community homes and therapy centers provides individualized treatment plans and home-like care for men and women with substance abuse and co-occurring mental health issues.
Oxford Treatment Centers: This facility is located in the beauty of Oxford, MS, where we provide all levels of care to men and women struggling with addiction and co-occurring disorders.

Sunrise House: Located in Sussex County, NJ, Sunrise helps men and women struggling with substance use and co-occurring disorders by providing a full continuum of care.

River Oaks: A premier addiction treatment facility located in beautiful Tampa, Florida, River Oaks provides all levels of care for individuals with substance abuse and behavioral health issues.
Clinical Services of Rhode Island (CSRI): CSRI facilities provide treatment services for men and women struggling with addiction and behavioral health issues. Levels of care include Outpatient Detox, IOP, and OP programs.

Recovery First: Located in the beautiful South Florida area of greater Fort Lauderdale, Recovery First offers all levels of care for individuals struggling with alcohol and drug addiction.

Recovery First West: Palm Beach is home to Recovery First West, where we treat men and women with substance abuse and behavioral health concerns.
Laguna Treatment Hospital: Located near Laguna Beach, our treatment facility provides care in a healing environment for adult men and women battling the disease of addiction and co-occurring mental health disorders.
Solutions Recovery: Located in Las Vegas, a one-of-a-kind facility that strives to make sobriety and recovery as easy as possible. The beautiful and clean campus brings together multiple facets of living to create a location that will benefit the client most.
Townsend: With multiple locations across Louisiana, Townsend Recovery Center, is a full service integrated care facility for medical stabilization and rehab for people with the chronic biological disease of addiction.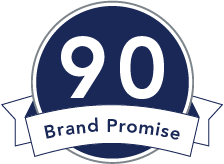 If you successfully complete our 90-day program, we guarantee you'll stay clean and sober, or you can return for a complimentary 30 days of treatment.
Alumni Testimonials
Desert Hope
Desert Hope, without question, truly cares about the recovery of the client.
— Doug
Greenhouse
A huge weight has been lifted from my shoulders; not only addiction but trauma issues as well
— Norah
Singer Island
"Great tech staff. Anna helped my recovery efforts immensely. Overall great program."
— Shawn
*Terms and conditions apply. To learn more about how you can qualify for our guarantee, visit americanaddictioncenters.org/disclaimer/ for details.
**Not all insurance policies are the same. Insurance coverage varies based on individual policies. All logos and trademarks are the sole and exclusive rights of their respective owners.
***Please call for an insurance verification