American Addiction Centers
American Addiction Centers is the leading provider for addiction treatment nationwide, specializing in evidence-based treatment and mental health care.
What is American Addiction Centers?
American Addiction Centers (AAC) was founded in 2007 and is now the largest network of addiction rehab facilities in the U.S. We have recovery programs in California, Nevada, Texas, Mississippi, Florida, New Jersey, Massachusetts, and Rhode Island.
We use research-based treatments to help patients recover from drug addiction, alcohol addiction, and mental and behavioral health issues. Under the guidance of Dr. Lawrence Weinstein, our chief medical officer, our addiction treatment and rehab programs are made up of addiction healthcare professionals including physicians, registered nurses, licensed marriage and family therapists, social workers, psychologists, and psychiatrists. At AAC, we offer high staff-to-patient ratios to ensure every patient receives personal attention and care during treatment. Many of our staff are also in recovery and understand what our patients are going through.
Our Drug and Alcohol Rehab Programs
Every American Addiction Centers facility is unique, providing its own combination of proven therapies and services to meet the needs of our patients. All American Addiction Centers facilities provide some combination of the following:
Inpatient Rehabilitation
Residential Treatment Program
Partial Hospitalization Program (PHP)
Intensive Outpatient Program (IOP)
Standard Outpatient Rehabilitation
  We're Committed to Your Recovery
At AAC we believe in your long-term recovery and sobriety. Our 90-day promise offers patients the resources and foundation for success; taking one day at a time throughout treatment and recovery.
In the event that a patient experiences a relapse after 90 consecutive days of treatment, AAC will provide an additional 30 days of complimentary care.
We offer different levels of care, which allows for patients to steadily progress during their length of treatment at our facility. Based on a patient's personal growth and individual needs they can proceed through inpatient, to intensive outpatient, to standard outpatient, and finally to sober living programs during their time at AAC.
Laguna Treatment Hospital
Our Southern California Rehab Center Closest To You
Laguna Treatment Hospital, located in Southern California, provides an escape from stressful triggers and negative environments to a positive, healing, recovery-focused atmosphere. Located between Los Angeles and San Diego, the Orange County rehab center treats patients recovering from alcohol addiction, drug addiction, and co-occurring mental health disorders.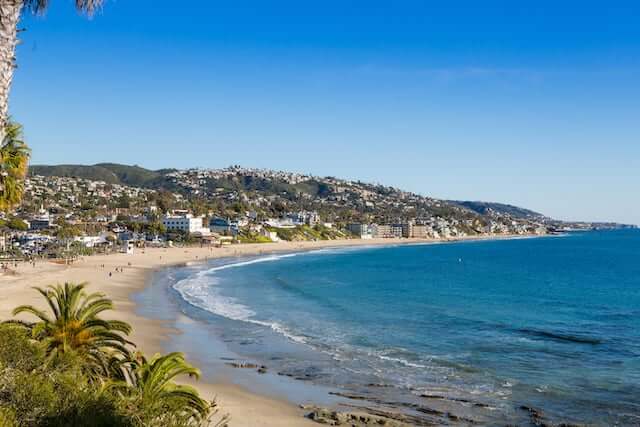 ACC is in-network with many insurance companies.
Your addiction treatment could be free depending on your policy and deductible.
More Questions?
Here are a few of our commonly asked questions. For more information visit our FAQ page or give us a call.