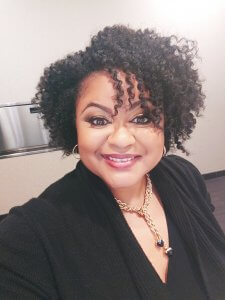 Joy Sutton
Director of Corporate Communications
About
Joy Sutton, director of corporate communications for American Addiction Centers, is a communications and media professional who started her career in journalism. For more than 10 years, she served as the health reporter/anchor for the number one TV station in the market – CBS affiliate WDBJ. Her work included producing special reports from several world renowned medical institutions, including the Centers for Disease Control and Prevention, the Shepherd Center in Atlanta, and Walter Reed Army Medical Center.
She was also among the first health reporters to cover the Virginia Tech shootings, the deadliest school shooting in US history, and to focus on the mental health angle of the tragedy. Other career highlights include covering the impeachment hearings of President Bill Clinton and launching her own television talk show, which aired for four seasons on a network affiliate.
After leaving the news business, Joy worked as a marketing communications manager for HCA Southwest Virginia for several years prior to joining American Addiction Centers in 2016.
Joy is a proud graduate of Howard University where she received her degree in journalism. She also holds a Master's degree in Health Promotions from Virginia Tech. One of her greatest achievements is performing at the World Famous Apollo Theater in New York at the age of 13.
Education
Howard University, BA, Journalism
Virginia Tech, MA, Health Promotions
---
If you have questions regarding print, radio, television interviews or other media related inquiries, please email us at MediaRequest@ContactAAC.com or contact one of the following:
Office: (615) 727-8407
Cell: (615) 587-7728
Email: JSutton@ContactAAC.com