Anthem is In-Network with AAC
Rehabs in California That Accept Anthem Insurance
Yes. Anthem covers drug and alcohol rehab.
American Addiction Centers (AAC) aims to provide you with the most current and updated information on addiction insurance coverage.
* These fields are required

Does Anthem Cover Rehab in California?
Anthem insurance may be able to cover all or at least part of the cost of drug and alcohol rehab in California. This depends on your insurance plan, your needs, and the provider. Anthem may partially cover detox (if it is deemed medically necessary), residential or inpatient treatment, outpatient rehab, and intensive outpatient rehab.
From May 2020 to May 2021, there were 10,162 reported drug overdose deaths in California.1 If you or someone you love is struggling with substance use, getting help from a professional rehab facility can be the first step in achieving recovery. American Addiction Centers' (AAC) Laguna Treatment Hospital is in-network with Anthem in California. Check your level of coverage with Anthem for specifics.
What Substance Use Treatment Does Anthem California Cover?
Anthem of California may be able to cover substance use disorder (SUD) treatment. Depending on your plan, insurance may cover at least part of the cost of:
Medical Detox – When an individual abruptly stops using drugs or alcohol, they may experience potentially dangerous withdrawal symptoms. In a medically managed detox program, healthcare providers ensure that an individual rids their body of the substance safely and as comfortably as possible.
Inpatient or Residential Treatment – A person stays at the rehabilitation facility and receives structured care for 24 hours a day. In many cases, a person attends one-on-one or group therapy sessions throughout the day, and medications may be incorporated when necessary.
Outpatient Rehab Treatment – This form of treatment is more flexible as it does not require overnight stays and allows an individual to continue with their daily routine. It provides an appropriate treatment intensity to support an individual's treatment goals and objectives.
Intensive Outpatient Program (IOP) – An IOP is ideal for individuals who have safe and supportive home environments. In general, individuals receive 10-12 hours of group and individual counseling each week, and they're encouraged to participate in a 12-step or similar program. Compared to a standard outpatient program, IOPs provide a higher level of care and more time is spent in treatment.
Does Anthem California Cover Co-Occurring Substance Use and Mental Health Disorder Treatment?
Anthem may cover co-occurring disorder treatment in California. Co-occurring treatment refers to the treatment of a substance use disorder (SUD) as well as additional mental health disorders simultaneously. Depending on your level of coverage, co-occurring treatment may be at least partially covered.
The aim of a co-occurring treatment plan is to help people maintain sobriety and manage their mental illness at the same time. Laguna Treatment Hospital is in-network with Anthem in California and provides co-occurring disorder treatment.
Not Sure if You Need Rehab?
Take our free, 5-minute substance use self-assessment below if you think you or someone you love might be struggling with substance misuse. The evaluation consists of 11 yes or no questions that are intended to be used as an informational tool to assess the severity and probability of a substance use disorder (SUD). The test is free, confidential, and no personal information is needed to receive the result.
Our Other Treatment Centers Near You
About Anthem Insurance
Anthem serves more than 107 million people, with more than 43 million within its family of health plans.2 One in eight Americans receive medical care through Anthem plans.2 In California, Anthem is known as Anthem Blue Cross, which is the trade name of Blue Cross of California and serves as an independent licensee of the Blue Cross Association.3 Anthem offers healthcare plans to individuals, families, employers, as well as Medicare and Medicaid plans. Anthem in California offers various medal tier plans (bronze, silver, gold, and platinum) that vary in premium, deductible, and out-of-pocket costs to suit your individual needs.4
Rehabs That May Accept Anthem Insurance
American Addiction Centers (AAC) owns and operates facilities at various locations nationwide to provide you or your loved one addiction and mental health care.
About The Contributor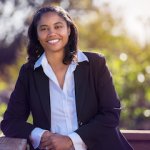 Nitara Osbourne, M.Ed., is an award-winning writer and Content Specialist at American Addiction Centers.
---