AAC Names Michael Nanko as President and Chief Operating Officer
December 11, 2017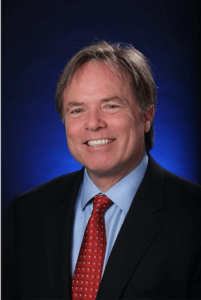 American Addiction Centers has announced that Michael Nanko, Ph.D., will become AAC's President and Chief Operating Officer, effective January 15, 2018.
Mr. Nanko has served as President of Behavioral Health Services (BHS) for HCA, Inc. since July 2016 and previously as Chief Operating Officer of BHS from August 2015 to July 2016.
Commenting on the announcement, Michael Cartwright, Chairman and Chief Executive Officer of AAC Holdings, Inc., said, "The addition of Michael and his deep experience in behavioral health aligns with our continued emphasis on acute care opportunities such as Laguna Treatment Hospital, Townsend Recovery Center New Orleans and AdCare and brings proven operational skills that have contributed to the success of HCA's behavioral business."
Some of Mr. Nanko's earliest exposure and experiences with addiction services occurred when he was CEO of Sierra Vista Hospital in Sacramento, California, and later as COO for a large not-for-profit mental health and addiction services agency in Los Angeles County, California. Mr. Nanko's educational background includes a BA, MA and Ph.D. in Psychology.
To read more, visit prnewswire.com/…/aac-holdings-names-michael-nanko-as-president-and-chief-operating-officer-300568204 
Previous News Article
NPR's State of Nevada Interviews Solutions' CEO & Others on Drinking Culture in Vegas