AAC and Oxford Treatment Center Host Community Event
August 31, 2017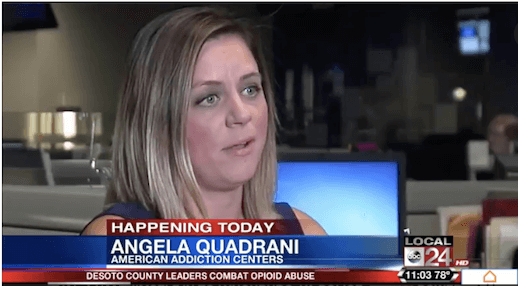 "Truth Behind the Numbers: DeSoto County," hosted by American Addiction Centers and Oxford Treatment Center, brought together the DeSoto County Sheriff's Department and the local community to spread awareness about the opioid crisis in Mississippi's most populous county and share resources for families in crisis.
"Working with families here every day, we see how important it is to equip them with resources to get help for their loved ones and themselves," said Angela Quadrani, treatment consultant for American Addiction Centers. "Everyone is alarmed by the rising numbers of overdose deaths. We're looking for ways to connect the dots between services so that more lives can be saved."
As the opioid overdose epidemic seeps over the state line from Memphis, Tennessee, the DeSoto County Sheriff's Department is looking for ways to help those addicted while still abiding by the law.
"We are trying to build awareness of the epidemic we have going on in our county," said DeSoto County Sheriff Bill Rasco, adding that DeSoto County has had 21 overdose deaths so far in 2017. "People need to know what's happening in this county."
To watch the full interview, visit http://www.localmemphis.com/news/local-news/american-addiction-centers-to-host-opioid-crisis-learning-event-in-olive-branch/796669905