AAC Releases Findings from its First Patient Outcomes Study
February 20, 2018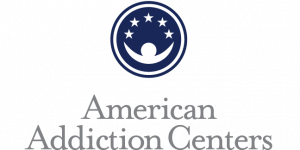 American Addiction Centers (AAC) is breaking new ground in addiction treatment with the release of its first patient outcomes study. AAC is joining the ranks of only a handful of national treatment centers to measure outcomes and publicly share the findings. Utilizing three years of tracking and research, with the assistance of Centerstone Research Institute (CRI), the study analyzed how treatment at AAC facilities impacted the lives of patients. Results indicate that 63 percent of AAC patients maintain abstinence one year after treatment, as compared to national benchmarks of 30 percent.
"The treatment industry hasn't done a good job of proving that treatment really works," says Michael Cartwright, CEO, American Addiction Centers. "That's why we felt it was critical for American Addiction Centers, as a leader in the industry, to invest in patient outcomes study. Our findings show our treatment model is making a difference in the lives of our patients, even months after treatment ends. We are also using this new data to improve our services as part of our ongoing commitment to clinical excellence."
CRI enrolled more than 4,000 patients as part of the main study. They were tracked from intake to discharge and then at two, six, and 12 months. The researchers looked at several outcomes measures, including substance use, co-occurring medical problems, mental health challenges, family problems, and employment and legal issues.
"Addiction is a chronic disease that affects every aspect of a person's life, from family functioning to mental and physical health," says Dr. Tom Doub, AAC's Chief Clinical and Compliance Officer. "We wanted to analyze those aspects as well in determining the effectiveness of our treatment model. It turns out our comprehensive approach made a significant difference in patients' overall quality of life."
Some key findings from the 12-month follow up substudy include:
At 12 months, 63% of patients were abstinent from all substances.
Days of alcohol use, which was the most reported issue, decreased by 80% 12 months after completing treatment
Days of heroin use decreased by 88%
Total days with significant family conflict decreased by 87%
Days experiencing physical health problems decreased by 44%
Days with mental health problems, like depression or anxiety, decreased 56%
"At AAC, our mission is to transform lives," says Doub. "One of the major barriers to families seeking help is lack of confidence in treatment outcomes. This study clearly demonstrates that treatment works. Not only does it work to reduce substance use, but it also has significant benefits across many important areas of life."
AAC already has plans for phase two of the study. The goal is to expand on the initial study and to also analyze the impact that treatment makes on reducing other healthcare costs such as emergency room visits and hospitalizations.
"Our ultimate goal is to revolutionize the treatment of addiction so we can save more lives," says Cartwright. "We won't stop until we get there. This is one giant step towards helping us achieve our vision."
To learn more about the studies, visit americanaddictioncenters.org/outcomes-study/