Chief Financial Officer Kirk Manz Featured in Behavioral Healthcare Executive
September 18, 2017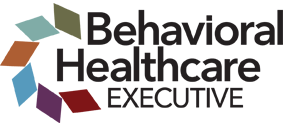 Chief Financial Officer Kirk Manz was interviewed for Behavioral Healthcare Executive speaking about American Addiction Centers' acquisition of AdCare, Inc.
The transaction adds a hospital, a residential treatment center and seven outpatient centers to the AAC portfolio while at the same time adding Medicare and Medicaid to its payer mix.
"This will be the first time AAC Holdings has done any Medicare/Medicaid payer mix," Kirk Manz, chief financial officer, tells Behavioral Healthcare Executive.
Manz says offering services to Medicare and Medicaid beneficiaries has been part of the company's long-term plan.
To read the entire interview, visit https://www.behavioral.net/article/finance/adcare-buy-would-add-medicare-and-medicaid-aac-payer-mix