Outreach Coordinator Featured in Healthline Campaign Women and Opioids: The Unseen Impact
October 21, 2019
American Addiction Centers Outreach Coordinator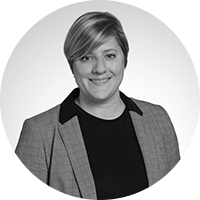 Kayla Leinenweber was featured in Healthline's campaign on women affected by the opioid crisis.
The campaign highlights various ways that the opioid epidemic impacts women differently, with examples such as:
Medical treatment for pain is one of the more common pathways to opioid use disorder for women compared to men
Women dying from opioid pain relievers increased five times between 1999 and 2010
Women ages 40-59 are prescribed more opioids than any other age group and receive twice as many opioid prescriptions as their male counterparts.
Kayla has more than five years in recovery from an opioid use disorder and shared her story to provide hope to those who may be struggling. She now dedicates her life to helping others find recovery.
Her story can be read here.
Previous News Article
Greenhouse Treatment Center Medical Director Speaks About Sesame Street Tackling Addiction