Laguna Treatment Hospital Nurse Practitioner Featured in American Nurse Magazine
June 23, 2023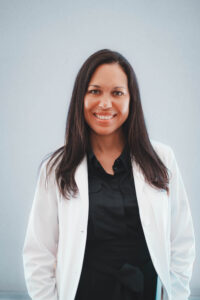 Laguna Treatment Hospital's psychiatric mental health nurse practitioner LaQuicha Westervelt-House recently penned an op-ed about addiction treatment being a growing field for nurses. The US Bureau of Labor Statistics estimates that between 2020 and 2030, careers for counselors in the fields of substance use, behavioral disorders and mental health could grow by 23%, which, according to Westervelt-House, means that there are many great opportunities for fulfilling roles for nurses.
In the op-ed, Westervelt-House speaks about a career in addiction treatment not being her intention. Instead, she was drawn to the field after working as a nurse in the emergency department and family nurse practitioner specializing in Hepatitis C and HIV. Seeing the destruction of addiction and how the needs of these patients weren't being met was what drew her to the field, and it's been an incredibly fulfilling career.
LaQuicha Westervelt-House's op-ed can be read here in American Nurse Magazine.
Previous News Article
AAC Chief Medical Officer Featured in Healthline Article Highlighting Findings of Study on Heavy Drinkers