AAC Music Therapist Receives First-Time Honor from Academy of Country Music
April 14, 2018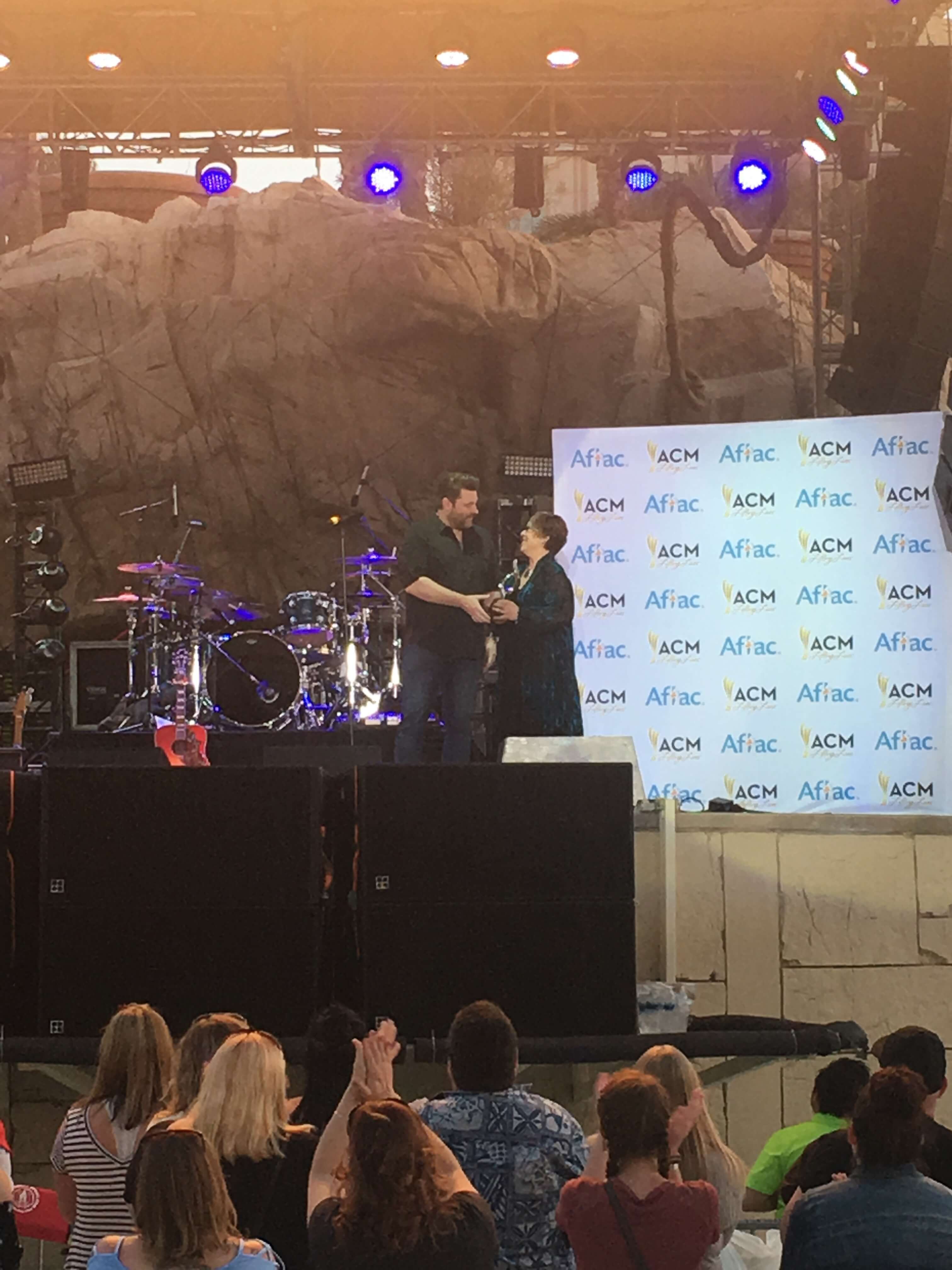 Las Vegas music therapist Judith Pinkerton was honored on April 13 with the first-ever AFLAC ACM Lifting Lives Honor ® presented by ACM Awards® nominee Chris Young. Pinkerton received the award for her selfless dedication to bringing the healing power of music to those in need.
As a music therapist for AAC facilities Desert Hope Treatment Center and Solutions Recovery,  Pinkerton provides the healing power of music to more than 150 patients every week who are in recovery from alcohol and/or drug addiction.
"I am so grateful for the Academy of Country Music and Aflac honoring the music therapy profession," said Pinkerton. "I am humbled to be the first chosen to represent 8000 music therapists across the country who serve pediatric cancer to addiction treatment and every population and work setting imaginable."
Pinkerton is also the founder of Music 4 Life®. Prior to her recovery focus, she founded and managed a nonprofit music therapy clinic for two decades as clinic director, researcher, grant writer, internship director and music therapist. She was responsible for securing over $500,000 in state and private grants to support people from "cradle to grave" with disabilities, mental illness and medical conditions. Judith spearheaded efforts resulting in the new Nevada law for music therapy state licensure. Judith is the first to receive that license in the USA. Click here to learn more about Pinkerton.
Also Featured in the Following Publications: