Oxford Treatment Center welcomes new CEO
February 28, 2018
Mark Sawyer brings experience in healthcare, finance
A seasoned healthcare executive with a track record of driving clinical excellence has joined Oxford Treatment Center as Chief Executive Officer.
Mark Sawyer, who takes the reins from founding CEO Billy Young, arrived on the Etta campus in early February. He most recently served as CEO at Acadia Healthcare's Twelve Oaks Recovery Center in Navarre, Fla.
"Both our staff and our clients will benefit from Mark's leadership and experience," said Young, who is transitioning into a consulting role with parent company American Addiction Centers.
"Mark understands the important work of addiction treatment and knows what it takes to lead a large organization," Young said. "He will equip our team to become even more effective in their life-changing work."
Young opened Oxford Treatment Center in 2012 alongside co-founder Tom Fowlkes, MD. In the beginning, there were only 24 beds on the sprawling residential campus in rural northeastern Lafayette County.
The center has grown steadily in the years since. Today there are 124 beds in medical detox and residential programs on the main campus, and another 72 beds in two phases of Resolutions transitional housing. The center employs more than 180 people at four locations in North Mississippi. More than 80 percent of its clients come from out-of-state.
In joining Oxford Treatment Center, Sawyer said he was attracted to the opportunity to build upon an already successful operation, pushing further for clinical excellence and innovation in addiction care.
"The creative aspect of American Addiction Centers' corporate vision is very exciting to me," Sawyer said. "How can we evolve addiction care and continue to make it more effective? How can we impact people's lives in ways that haven't been done before? We have a great opportunity here to help answer those questions."
During his six-year tenure at Twelve Oaks, Sawyer served as controller, CFO, director of operations and CEO. Under his leadership, the center made strides in client satisfaction, employee engagement and financial metrics, earning Acadia's first Recovery Division Clinical Excellence Award in 2016.
"Clinical excellence starts with having an attitude that, no matter how good you are, you can always do better," Sawyer said. "My job is to give people a vision for doing the best work they possibly can, to make sure they have the resources they need to do it, and to hold them accountable."
While admitting it was hard to leave the white sands of Santa Rosa Beach, Sawyer said the facilities and programs at Oxford Treatment Center sealed his decision.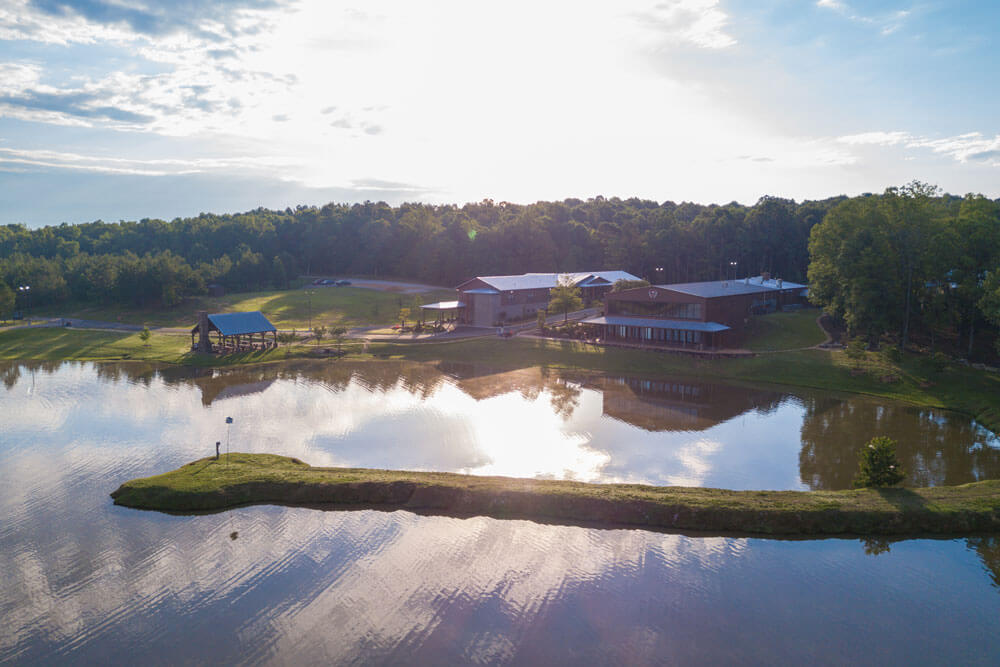 "As an executive, if you could make a list of all the elements you would want in your treatment center, this one has it all," he said.
"You have an on-site medical detox unit. You have wilderness, equine and art therapies. You have a ropes course and a 12-step walk. And you have a continuum of care that supports people far into their recovery. Everything here is designed around giving our clients the best chance for long-term success."
Sawyer said he was also attracted by the dedication of the staff and leadership, made clear during his initial interviews at the center.
"For the people who work here, this is more than just a job," he said. "They take ownership of this place and of the services they provide. That message came across to me loud and clear."
Many on staff at Oxford Treatment Center are in personal recovery, which adds to their passion for the work. Sawyer's own personal experience connects him to family members, who often feel helpless in the face of a loved one's addiction.
"When my grandfather would go off and binge drink, we didn't call it addiction. But I understand that from my perspective today," he said. "One person's addiction affects a wide range of people. I know how important it is get that person help — not just for their own sake, but for the sake of those who care about them."
Sawyer said that, while his training and experience could be applied to any type of business, he's found working in addiction treatment to be particularly rewarding.
"Our work is about changing lives," he said. "To see a patient come to us sick and broken, and leave looking like a brand new person — it's very satisfying. At the end of the day, we can be very proud of what we do."