Oxford Treatment Center's Medical Director Interviewed by Vice on Mobile Gambling
September 10, 2022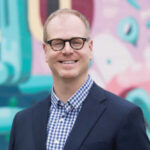 In the past few years, there has been a significant rise in online gambling. Gambling itself has its place in society with casinos in nearly half of all states and nearly the same amount legalizing online sports betting. But, unfortunately, as with in-person gambling, online gambling can have dire consequences. According to Dr. Trautman, this problem has "blown up under out nose."
Previously, people had to make significant effort to gamble, but today, this is all available on a mobile phone, something nearly no one is without. Now, gambling can occur without leaving the home and can be easily hidden from family and loved ones.
"The fact that it's on the phone is so crucial in the cultivation of an addictive disorder," said Dr. Trautman.
To read more about the rise and dangers of online gambling, visit Vice.
Previous News Article
AAC's Chief Medical Officer Interviewed on the Role of Overdoses in the Decline in Life Expectancy
Next News Article
AAC Chief Medical Officer Interviewed in Healthline on Substance More Potent Than Fentanyl