Medical Editor's Op-Ed on the Role of EMTs in the Opioid Crisis
September 6, 2019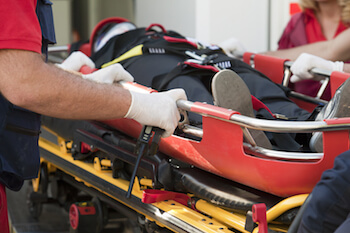 AAC Medical Editor, Ryan Kelley, penned an op-ed for Fire Engineering on paramedics and the nation's opioid crisis.
Kelley, an EMT himself, details the role that paramedics can play in the opioid epidemic. A decade ago, paramedics administering naloxone was a rare occurrence, but these days, paramedics can treat the same patient multiple times in the span of a week. These first responders usually arrive to the scene of an overdose before others, and have a unique perspective on the number of lives lost due to opioid addiction.
"The only way to turn the tide on America's opioid epidemic is to treat opioid dependency and addiction," said Kelley. "The most effective treatment to overcome opioid addiction is medication-assisted treatment, a dual approach leveraging medication and behavioral therapies."
To read the entire piece, visit Fire Engineering.
Previous News Article
CEO Michael Cartwright Interviewed in Thrive Global Series 'From Addict to Entrepreneur'