Solutions Recovery CEO Dave Marlon Named New Member of Las Vegas HEALS Board of Directors
October 3, 2018
Las Vegas HEALS, a nonprofit membership-based healthcare association, announced that it recently welcomed three new members to its Board of Directors: Diane Fearon, Dave Marlon, and Alexandra Silver.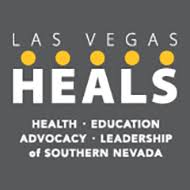 "These new additions to our Board of Directors are invaluable," said Doug Geinzer, CEO of Las Vegas HEALS. "They bring decades of experience with excellent reputations in the industry and will help us move forward in achieving our goals to improve the quality of healthcare in southern Nevada."
Fearon is the vice president for philanthropy and strategic partnerships at Nathan Adelson Hospice, the largest nonprofit hospice in southern Nevada, caring for an average of 450 hospice and palliative care patients daily. Prior to her joining the senior leadership team, she served as the Admissions and Transitions Optimization Program (ATOP) director at HealthInsight Nevada. ATOP is a four-year, $17 million grant funded by Centers for Medicare & Medicaid Services (CMS).
Marlon currently serves as the American Addiction Center (AAC)'s regional vice president of Nevada, overseeing all treatment operations in the state, including Solutions Recovery and the Desert Hope Treatment Facility. Prior to joining AAC, Marlon was the president and co-founder of Solutions Recovery, Inc., an alcohol and drug treatment center that is accredited by the Joint Commission. Since 2005, he has delivered treatment to hundreds of people struggling with chemical dependency and mental illness.
Read the full story on Nevada Business.
Previous News Article
CEO Michael Cartwright Featured in Fierce Healthcare on Need For Addiction Treatment Regulations
Next News Article
AAC Experts Featured in Bustle on Myths About Substance Use Disorder