What a Day in Treatment Is Like
January 23, 2019
How our new schedule puts patients first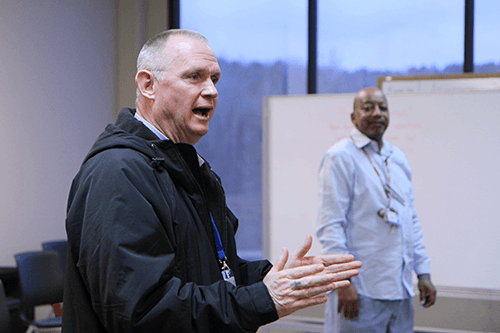 Oxford Treatment Center has transformed the daily schedule at its residential campus, giving patients more ability than ever to design their own individually tailored treatment experience.
Under the new schedule, patients have the opportunity to choose from a broad range of experiential and topic-oriented group sessions. While some groups are defined by identity, such as for professionals or first responders, others are designed for working through issues that go hand-in-hand with drug or alcohol abuse, like past trauma or troubled relationships. Still others are substance-specific, as for opioid or alcohol abuse.
Clinical Director Jerri Avery, PhD, said patients can now effectively design their own weekly schedule, like college students picking classes for the semester or professionals choosing sessions at a conference.
The ultimate goal, she said, is boosting the patient's engagement in treatment. At the same time, she said, the approach respects the patient's own central role in achieving recovery from drug or alcohol addiction.
"Treatment is not something that's done to you. It's something that's done with you," said Avery, a former director of the Mississippi State Department of Health Bureau of Alcohol and Drug Services who joined Oxford Treatment Center in 2018.
Avery said that a patient-centered approach to treatment is about meeting people where they are.
"Everyone comes to treatment with different backgrounds," she said. "There are different levels of trauma, different motivations, different experiences with substances, different levels of family support. That's why you can't provide a cookie-cutter, one-size-fits-all treatment program."
"The program itself has to meet people where they are — both at the beginning, and as they continue to change through the days and weeks they are with us."
For patients at Oxford Treatment Center, the day begins with a peer-led meeting and morning reflection within each residential cabin. After breakfast, the entire campus gathers for a 9 a.m. Sunrise Assembly in the main lodge overlooking the lake.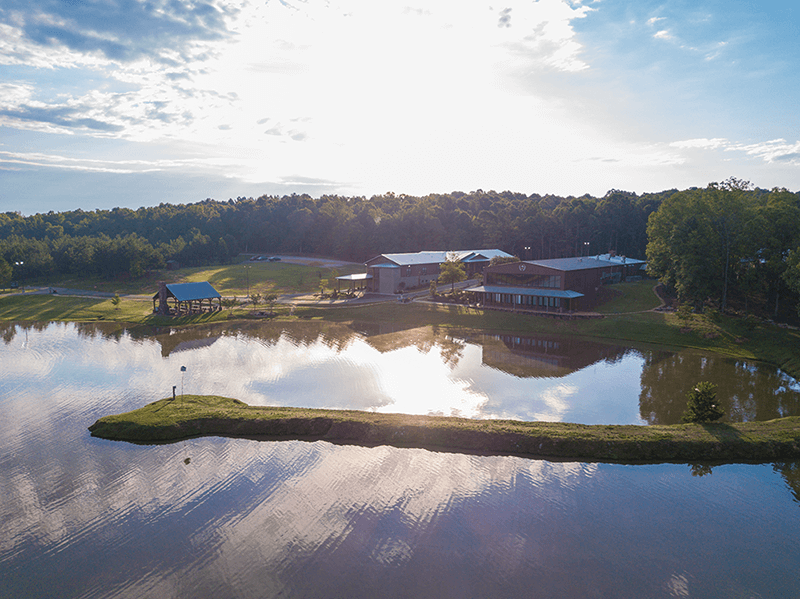 "It sets a positive tone for the day," said Direct Care Coordinator Barry Doughty, ICADC-I, SAP. He leads the assembly alongside Young Adult Program Coordinator Reggie Watkins, MLAP, ADC, ICADC.
The center's therapists all attend, too, and introduce themselves for new patients who have arrived. The assembly is also a chance for each patient to finalize his or her own plan for the day.
For Ashley*, 34, her choices have included a specialty track for alcohol-use disorders and an intensive track on embracing change. She also takes advantage of an on-campus Alcoholics Anonymous meeting in the evenings.
"I already know a lot, because I've been through an IOP [Intensive Outpatient Program] and through a recovery program, but this is different," Ashley said. "The 'Hijacked Brain' courses are giving me more knowledge about how the brain works in addiction. It's helping me understand the overall power of addiction and why I keep making a choice to go back to that substance."
Avery, the clinical director, said that most patients have a good understanding of their own needs as they enter residential treatment.
"Patients participate in designing their own treatment programming," she said. "They determine what their goals are and describe what their strengths are, so we can put those to work in their treatment plan."
"Under this program, we offer enough options that any patient who comes to us will find something that fit their needs. If they come to us saying, 'I need to work on PTSD,' we have an evidence-based model in place to respond to that need."
For many people, their initial needs include not believing they have a problem — and not wanting to be in treatment in the first place. There's a group for that, too.
"Meeting them where they are means starting with engaging them in that conversation," Avery said.
"Research shows that your reason for being admitted into treatment does not impact your outcome in treatment. By the seventh day, they may be willing to put that argument to rest and to say, 'I have a problem, and here's what I think is driving it.' So their treatment plan changes over time."
Michael*, 41, had to come to treatment for meth and opioid addiction due to legal problems and his family's urging.
"Nobody wants to be here the first week or so," he said. "Then after a couple of weeks of being integrated, you meet some of your peers and find we can all relate to each other. We all have the same problem."
The sense of community extends to Oxford Treatment Center's staff, Michael said, which includes many in long-term recovery.
"In addiction, we've all isolated ourselves for so long," he said. "Becoming part of a society again is really important. While we're here, we have a sense of belonging, and out there we didn't — or if we did, it was very unhealthy."
Michael credits peer-to-peer learning with playing a significant part in his treatment experience, including a specialty track for professionals.
"I'm a business owner and employer, so it's helpful to get a perspective on how to balance those responsibilities with my recovery as I get back into the professional world," he said.
Clinical Therapist Johnny McMillan, M.Ed., who leads the group for professionals, said he uses input from the group members to plan content for each week.
"I can tailor the group to really give them what they're looking for — but also what I feel clinically that they need," he said. "The process of building this new program has been extremely rewarding, because the people in the groups are engaged and like-minded. I don't get any pushback from patients at all, because they know they're being heard."
McMillan said ultimately the program empowers patients to take more responsibility for the new life they're building.
"The freedom to choose is a powerful tool," he said. "It allows them to own their recovery."