Saving Lives: Overdose Prevention Training 2021
Learn the warning signs and how to reverse an opioid overdose.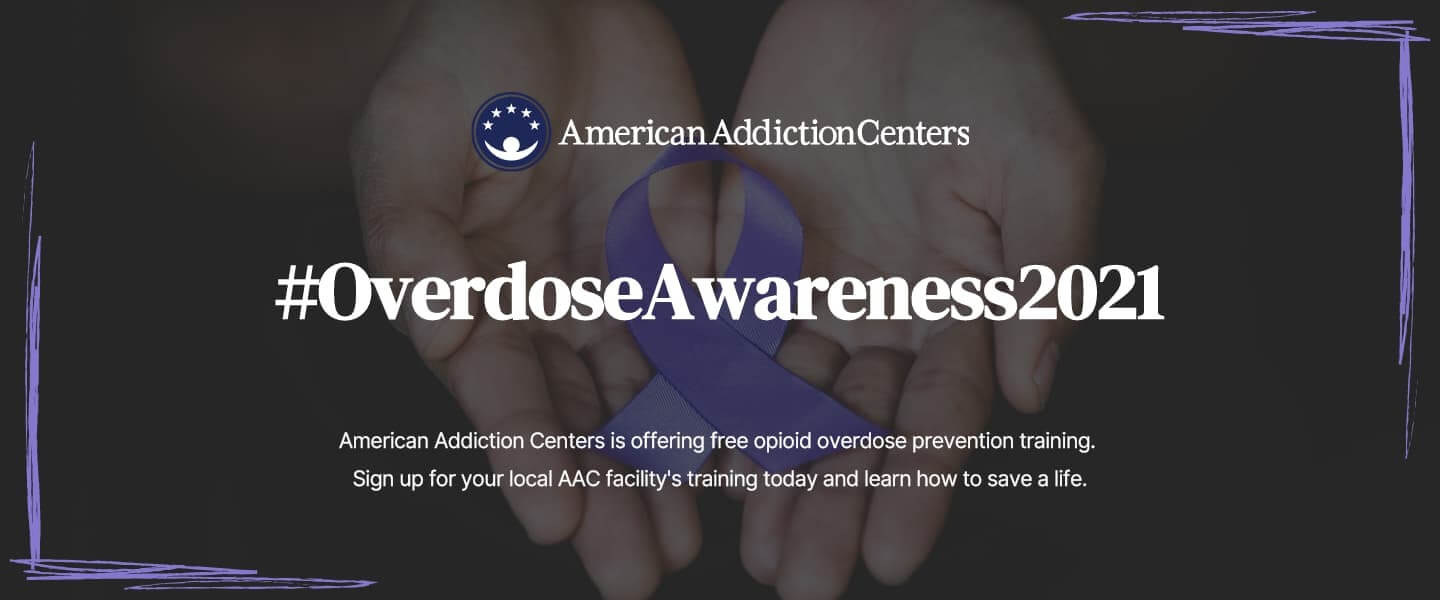 In honor of Overdose Awareness Day, American Addiction Centers' facilities plan to partner with local businesses to help save lives. Nationally, overdose deaths hit an all-time high in 2020 with more than 93,000 people losing their lives. The addiction treatment provider will be hosting free, virtual training sessions for businesses to get their staff trained on how to administer Narcan©, a potentially life-saving medication that can reverse an opioid overdose. Opioids, including prescription pain medications, account for the majority of overdose deaths.
Registration is required for all training sessions. To register at the facility near you, click the date.
AdCare Rhode Island (Rhode Island)
Desert Hope Treatment Center (Las Vegas)
Greenhouse Treatment Center (Texas)
Laguna Treatment Center (California)
Oxford Treatment Center (Mississippi)
River Oaks Treatment Center (Florida)
Sunrise House Treatment Center (New Jersey)
Participants will also have an opportunity for a Q&A with an addiction expert. Businesses who take part will be eligible to receive a digital badge for their website and social profiles to inform the public that their staff has received overdose training from a leading treatment provider.
If you are struggling with addiction and are looking to change your life, we are here for you.