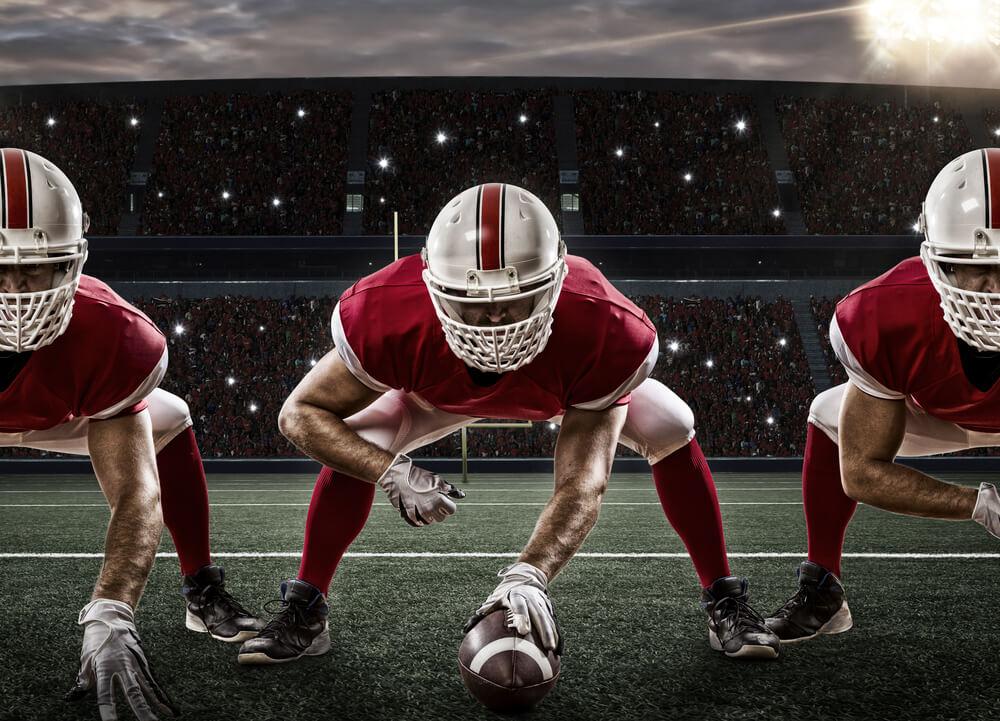 Together We Can Make an Impact
Help us tackle the stigma around mental health and addiction by joining the social challenge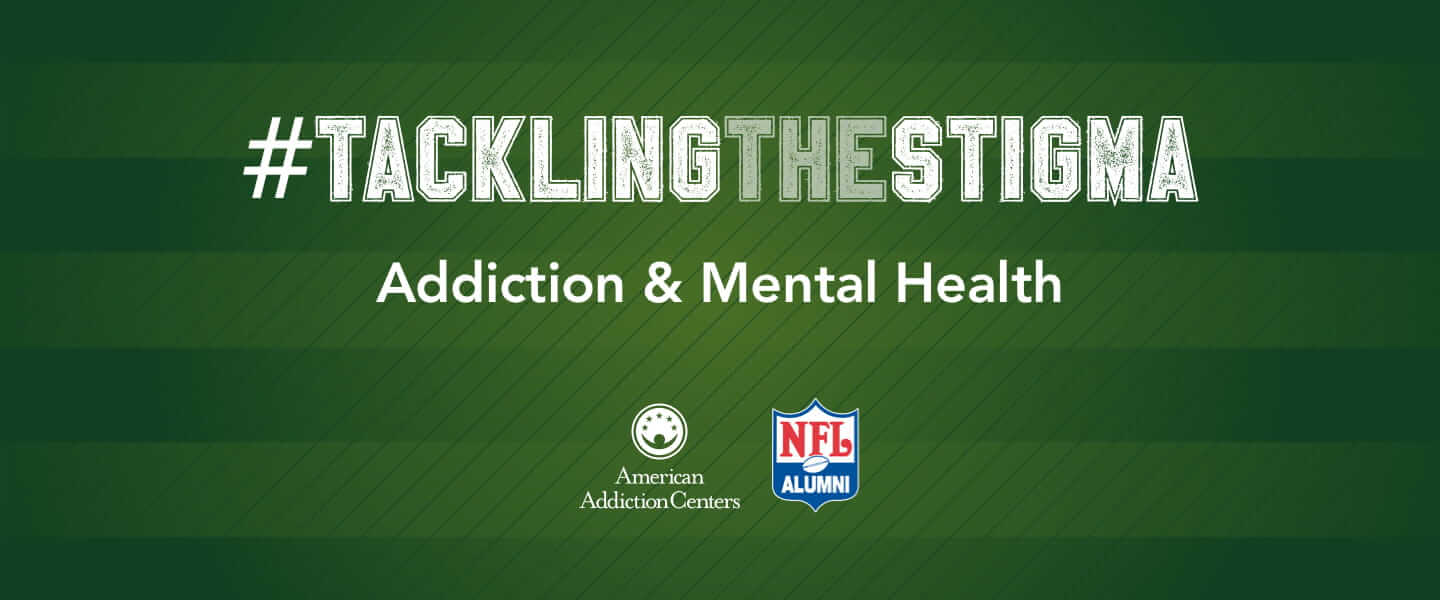 The public is invited to team up with American Addiction Centers and NFL Alumni Association to tackle the stigma associated with addiction and mental health. As part of a new social campaign, former NFL players are wearing their team jerseys and challenging their fans to do the same with the hashtag #TacklingtheStigma. The goal is to show support for people in recovery from alcohol and/or drugs and for those in the throes of addiction who are reluctant to seek help because of the stigma. Even though this stigma may still be prevalent and strong at times, overcoming it can be a major victory in a person's journey toward recovery.
"Unfortunately, with mental health and substance abuse there is a stigma out there that it's something you can control and you're just choosing not to and that's absolutely not the case. Addiction is a chronic disease that must be managed just like diabetes. Many people who suffer from addiction also have co-occurring mental health conditions, such as depression or anxiety. The more we can educate people about the disease, the better our chances of ending the stigma, which is a barrier to care.  Treatment can be a life-changing decision but it takes courage to take the first step and reach out for help."  – Derek Price, Former NFL Player and CEO of AAC's Desert Hope Treatment Center
In 2018, around 20.3 million people ages 12 and older had a substance use disorder. In addition, approximately 9.2 million adults aged 18 and older had a co-occurring mental illness and substance use disorder.
Former NFL Player Thomas "Hollywood" Henderson shares his personal struggle with addiction and how treatment ultimately changed his life
Join the Challenge & Enter to Win
How to Enter:
Take a picture in your favorite NFL jersey
Post the photo on Twitter with the hashtag #TacklingtheStigma between July 7 and July 21, 2020
Tag @AAC_Tweet and @NFLAlumni
After completing steps 1 to 3, your name will be entered into a random drawing and two winners will be selected
Winners will be contacted via private message on their Twitter accounts on July 22
Eligibility:
The contest is open to legal residents of the United States. Entrants must be at least 18 years of age and older as of their date of participation in the contest in order to qualify. The contest is subject to federal, state, and local laws and regulations and void where prohibited by law. American Addiction Centers' employees, its subsidiaries, affiliates, suppliers, partners, advertising and promotion agencies are ineligible to participate.
Agreement to the Rules:
By entering the contest, the entrant agrees to abide by the official rules and decisions, which are fully and unconditionally binding in all respects. AAC and the NFLA reserve the right to refuse, withdraw, or disqualify any entry at any time at their sole discretion. By entering this Contest you represent and warrant that you are eligible to participate based on the eligibility requirements. You also agree to accept the decisions as final and binding as it relates to the content of this contest.
Prizes: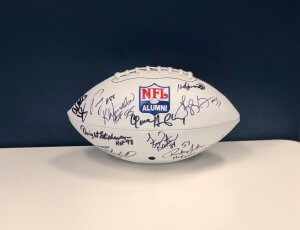 The 1st place winner will receive:
Hall of Famers signed football with a certificate of authenticity (autographs on football may differ from photo)
A personalized video message from a former NFL player
Branded NFL Alumni prize pack (water bottle, toiletry bag, shirt and portable charger)
The 2nd place winner will receive:
Branded NFL Alumni prize pack (water bottle, toiletry bag, shirt and portable charger)
Seeking Help