10 Places Where Teens Hide Drugs
Parents are protective of their children, regardless of how old they are. They want to keep them safe and want what's best for them. Suspecting that their teens may hide drugs somewhere in the house can be alarming to many parents. It's not just the secrecy of it all, but the fact that this may mean that their loved one is abusing substances, or even addicted to them.
American Addiction Centers (AAC), a nationwide leader in addiction treatment, provides detox, inpatient and outpatient treatment, as well as aftercare services for those battling with substance use disorders (SUD). And although AAC doesn't admit minors, adults 18 years and older struggling with drug abuse are welcomed with open arms. If you or a loved one is struggling with substance abuse, please reach out for the help you need today.
Teen Drug Stash
We've seen drugs hidden in many creative spaces in movies and on television shows. We've even seen this on the news as part of the reality of our world. From being smuggled in vehicles, food products, and even using people as a hiding location to get illegal substances from point A to point B. But in the lives of parents who have teenagers, the game of hide & seek with drugs hits too close for comfort.
Teens are hiding their drugs in various places not necessarily to transport them, but to hide them from their parents while continuing to secretly abuse drugs. And if that isn't enough, there are actual products that are manufactured for the sole purpose of concealing substances, inclusive of  online retail stores that sell this merchandise.
Here is a list of the types of products to look for:
Concealment water bottle.
Fake marker pipe.
Fake lipstick pipe.
Watch vape.
Fake battery concealment device.
Concealment soda can.
You can review images of the above products here so that you know exactly what to look for. And when these types of products are out of reach, teens improvise so that they can continue to use while keeping their secret safe from their parents. They convert existing products meant to be used in one way into hiding places to be used for their drug stash.
Examples of improvised products:
Hollowed-out deodorant container.
Banana (yes, an actual fruit) used to make a smoking pipe.
Foil used to make smoking pipe.
Ink pen turned into smoking pipe.
Where there is a will, there is a way, as the saying goes. And when someone has a strong enough desire to use drugs and to hide this habit from their parents and others who love them, the individual may have a problem with substance abuse.
Tips to Talking with Kids
How can parents genuinely know if their teenager has a drug abuse problem versus typical, non-threatening obstacles that everyone experiences as an adolescent? According to a Harvard Health Publishing article, parents can start by making their values and rules clear within their household.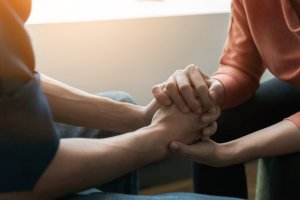 Setting a precedent for expectations early on sets a standard, but parents still have to leave room open for dialogue and for listening to their son or daughter's needs.
Here are 5 tips to open up a discussion:
Ask and listen.
Make your values clear.
If child/teen has already used drugs, work together to find out the reasons behind the decision.
Consider family history of substance abuse.
Know when and how to intervene.
If you or a loved one is struggling with a SUD and are not sure where to turn, you can reach out for help. You're not alone. With support, you'll have a team of people to champion you on your road to recovery and beyond.