2020 Presidential Candidates Opioid Policies
It's an election year and candidates are offering their stances on all types of policy under the sun. However, one issue that may be getting lost in the endless media coverage is the opioid epidemic, and how presidential candidates will address the opioid crisis. In honor of Presidents Day, we're going to take a look at presidential candidates' opioid policies.
Joe Biden Opioid Policies
Former vice president Joe Biden is seeking the Democratic nomination. He does not currently have any information regarding his stances on the opioid crisis published on his official website. However, Biden's healthcare plan and criminal justice plans would allegedly boost funding to addiction treatment. Biden is also on the record as stating that addiction is a "disease of the brain," and should be treated with compassion rather than punishment. These stances mark a change from Biden's views on drug policy in the 80s, 90s, and early 2000s, when he supported legislation that set criminal punishments for those using drugs like crack, ecstasy, and MDMA.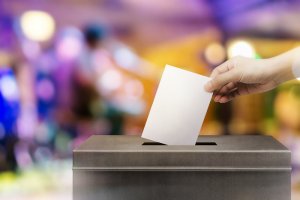 Michael Bloomberg Opioid Policies
A late entry to the race, Michael Bloomberg is seeking the Democratic nomination. Bloomberg's opioid plan revolves around expanding access to addiction treatment, specifically for those in hospitals or already in the criminal justice system. Bloomberg's campaign website advocates treatment for those struggling with drug addiction instead of incarceration, unless the individuals in question have "committed violent crimes." During his tenure as mayor of New York City, Bloomberg's controversial stop-and-frisk policy proved a more heavy-handed method of regulating drugs. Further, Bloomberg's campaign staff includes former employees of Purdue Pharma, a company whose aggressive marketing of OxyContin helped to fuel the opioid crisis.
Pete Buttigieg Opioid Policies
Former mayor of South Bend, Indiana, Pete Buttigieg is also seeking the Democratic nomination. Buttigieg has released a plan to combat drug addiction and expand mental health coverage on his campaign website. The plan would see an expansion of access to mental health and addiction treatment and allocate $100 billion in grants to local communities to fight the opioid crisis. Since Buttigieg has not held a state or federal office, it is difficult to determine a past history on opioid policy. Buttigieg has supported harm reduction methods like needle exchange programs.
Bernie Sanders Opioid Policies
Senator Bernie Sanders (I-VT) is seeking the Democratic nomination. Sanders continues to advocate for his Medicare-for-All policy, which he states will guarantee access to mental health and addiction treatment. Sanders has also proposed bills to hold pharma executives accountable for their role in fueling the opioid crisis. In addition, Sanders had been a long-time vocal critic of the War on Drugs and of punitive measures from drug users. While Sanders has remained consistent on these positions throughout his career, concerns remain on his ability to pass his legislation. Sanders's website has not published any specifics on his opioid policies. Sanders has also supported harm reduction methods like needle exchange programs and supervised injection sites.
Donald Trump Opioid Policies
Though the Republican primary is not finished, it is likely that incumbent President Donald Trump will receive the Republican nomination. During his time in office, Trump's budget proposals allocated significant funds to combatting the opioid crisis. His administration also got China to agree to classify fentanyl as a controlled substance to help regulatory efforts. While opioid overdose deaths have dropped, this decline cannot be linked decisively to any of Trump's policies. Additionally, Trump's continues to advocate for a border wall to stop the flow of illegal drugs from Latin America. This policy is viewed as ineffective by many criminal justice experts.
Elizabeth Warren Opioid Policies
Senator Elizabeth Warren (D-MA) is seeking the Democratic nomination. Warren proposed the CARE Act, which would allocate $100 billion over ten years to combatting the opioid epidemic. She also advocates for criminal penalties for Pharma executives whose companies fueled the opioid crisis. Like Sanders, many are concerned about Warren's ability to pass her legislation through the Senate if she wins the election. Warren has supported harm reduction methods like needle exchanges and supervised injection sites.