Antidepressant Death Awareness Month
Many individuals in the United States struggle with depression and anxiety. As a result, many of those who have  been appropriately diagnosed by a licensed therapist, or some other licensed medical professional, have been prescribed antidepressants in an effort to curtail the symptoms. And with October being Antidepressant Death Awareness Month, this is a great opportunity to discuss depression and the misuse of prescription medications that have caused injury, and even death.
If you're battling prescriptions or other substances while struggling with a co-occurring disorder such as depression, you're not alone. There are resources available to help you get on the road to recovery. American Addiction Centers (AAC), a nationwide leader in addiction treatment, provides medical detox, inpatient and outpatient care, and aftercare planning. If you're struggling, please reach out for the help that you need today.
Depression, Antidepressant,Treatments & Substances
Depression is a serious mood disorder. It's common and is also referred to as clinical depression or major depressive disorder. It causes severe symptoms that impact how individuals think, handle regular activities, and how they feel. For example, depression can have an impact on an individual's working, eating, or sleeping habits.
There are forms of depression that are circumstantial or are slightly different. Examples may include:
Psychotic depression.
Persistent depressive disorder.
Postpartum depression.
Bipolar disorder.
Seasonal affective disorder.
Because depression cannot be "cured," the goal to aim for is remission. After all, symptoms can be mitigated and depression itself can be treated.
Treatment plans may include:
Taking prescribed medications as intended.
Attending psychotherapy consistently.
Avoiding alcohol and drugs (illicit/recreational).
Completing assignments given.
Roughly 1/3 of clinically depressed individuals misuse alcohol and drugs. This misuse can be a way of coping with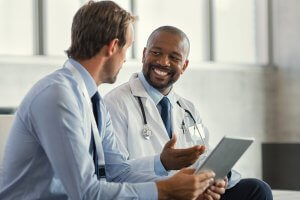 hopelessness, despair, and low self-worth. A treatment program, such as the ones at AAC, that address both substance misuse and co-occurring disorders like depression may help to stop the progression of both.
Because alcohol is a central nervous system depressant, using it can impair judgement and lower inhibitions. Alcohol use can heighten the risk of a depressed person to attempt suicide.
Drug and alcohol misuse can exacerbate a depressive disorder by irritating the depression symptoms, interfering with the course of treatment, and increasing the risk for hospitalization.
In observance of Antidepressant Death Awareness Month, it's the perfect opportunity to share how, although antidepressants are typically safe when used as prescribed, these medications can come with side effects and risks.
The possible risks/side effects may include:
Toxicity.
Toxicity can lead to suicidal ideation.
Toxicity can lead to a decrease in serotonin (negatively affects body over period of time).
In the end, it's important for an individual struggling with depression to have open dialogue with their prescribing physician or therapist, ensuring that they are informing them of any changes with their condition or even if they plan to stop taking antidepressants altogether. It is not recommended to stop or start taking any medication without consulting with your physician first.
If you or a loved one is struggling with substance misuse and depression, AAC is here to help you to achieve long-term sobriety and to live a healthy and productive life one step at a time.