Comedian Nikki Glaser & Mental Health
Laughter can be an elixir that temporarily lightens heavy hearts, and oftentimes, can bring people together. The human condition often seems tasked with the plight to continually feel good, be happy, or be whatever it is that is seen as favorable. But when it comes to drug or alcohol misuse or even mental health conditions such as depression, laughter alone is not enough medicine to cure the burdened heart. Alcohol use disorder, substance use disorder, and co-occurring mental health conditions require professional treatment and support.
Joy Sutton, host of American Addiction Centers' (AAC's) talk show, Addiction Talk, interviewed Comedian and Reality TV Star, Nikki Glaser! Although this amazing comedian makes millions of people laugh regularly, she gets serious when it comes to addiction, mental health, and body image in this authentic and captivating interview!
Nikki has been the host of the HBO Max show FBoy Island and currently has her new reality show Welcome Home Nikki Glaser? on E!, which just came out earlier this month!
But it's not all about the celebrity, the platform, and the bright lights. She sincerely wants to help those who are struggling down the same path in which she stumbled.
So, be sure to watch this Addiction Talk episode entitled: "Stand Up to Addiction: A Comedian's Take." In this no holds barred episode, Nikki's passion, energy, and bright light shine through in every last one of her words!
And if you're struggling with substance misuse and a co-occurring mental health condition such as depression or anxiety, there are resources available. AAC is a nationwide leader in addiction treatment. We provide medical detox, as well as outpatient and inpatient care under licensed medical professionals. Please reach out to get the help that you need.
Mental Health & Honesty
May is Mental Health Awareness Month, a month designated in the United States for a movement that raises awareness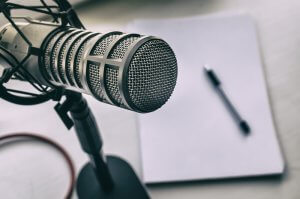 about mental health. Nikki couldn't have been a guest on Addiction Talk at a more perfect time. She has been transparent about her journey with anorexia, depression, and anxiety. And having someone with a platform such as hers with a genuine heart to help those with the same struggles, is inspiring.
When asked why it's important for her to be vocal about these issues, the reality TV star shared, "It's important to me because I've found for my own recovery what has helped me is getting honest about what's really going on…" She went on to explain that she wants to not just be honest with family and friends, but that she wants to get honest about her recovery in the public's eye. And with using her platform, she's able to let her voice be bold and be heard.
"You can't start tackling things until you actually get honest. And I think it's something I've always been good at when it comes to comedy. I think that's what drew me to stand up," admits the actress.
Nikki would get on stage, perform her routine, and say things that she had been thinking, but felt were "too dark or too weird" [to say in the real world].
The courageous comedian speaks with a lot of energy and authenticity in this interview; qualities that tend to resonate with people from many backgrounds and experiences.
To learn more about Nikki Glaser and her journey towards recovery, please watch this episode of Addiction Talk. And if you find yourself battling with substance misuse and co-occurring mental health conditions, please reach out for the help that you need today.
*Some of the wording from the interview was edited for clarity.