Disability Pride Month and Substance Abuse
Over 50% of individuals with mental illness, spinal cord injury, or traumatic brain injury abuse either alcohol or drugs. In honor of Disability Pride Month, we want to acknowledge all those with a disability, inclusive of those individuals who happen to struggle with an alcohol or drug addiction. Substance abuse is a challenge that impacts all of us either directly or indirectly, but the impact this disease has on the disabled community is alarming.
American Addiction Centers (AAC), the nationwide leader in addiction treatment, provides facilities with licensed and compassionate staff members to help individuals to get on their road to recovery. If you're battling an alcohol use disorder or a substance use disorder, please reach out and get the help that you need today.
Disability and Substance Abuse
President George H.W. Bush signed the Americans with Disabilities Act on July 26, 1990. The purpose of the Disabilities Act is to stop discrimination against individuals with disabilities. Boston held a Disability Pride Day that year, and although this isn't a nationally recognized day, there are a number of parades held across the country in their honor. And as of 2015, Mayor Bill De Blasio of the state of New York declared July Disability Pride Month.
According to the Social Security Administration, a disability is defined as "the inability to engage in any substantial gainful activity (SGA) by reason of any medically determinable physical or mental impairment(s), which can be expected to result in death or which has lasted or can be expected to last for a continuous period of not less than 12 months."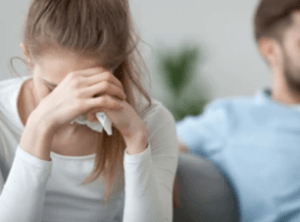 Many of the 21.5 million individuals in the United States who are battling a form of substance use disorder are also facing a physical or mental disability. And although there is access for those individuals to get the help they need through treatment, not all of the programs offer specific programs tailored to their needs. This can become an obstacle for them when treatment options become limited, or when their concerns and questions go unanswered. It's important that facility staff members understand their needs in order to serve this community as equally and effectively as all other individuals entering a treatment program.
Roughly 4.7 million individuals with disabilities have a co-occurring substance use disorder.
Individuals with disabilities have substance abuse rates that are twice as much as the general population.
Roughly half of those with amputation, spinal cord injury, degenerative diseases, or blindness who consume alcohol can be categorized as heavy drinkers.
If you find yourself battling an alcohol use disorder, a substance use disorder, or a co-occurring mental health disorder, please don't hesitate to ask for help. AAC provides compassionate licensed staff in a safe and welcoming environment in order to help you create the foundation for you to reach long-term sobriety. If you're currently in a struggle with an active addiction, please reach out to get the help you need today.