How to Enjoy Football Season with Friends Without Drinking
For many in early recovery, football season may present challenges to sobriety. With the stresses of tailgating or football-watching from home—both of which tend to include lots of alcohol and food—it can be tempting to slip into old habits. You might ask, "How can I enjoy a whole season of football with friends without drinking?"
Enjoying the Games, Minus the Beers
The good news is that you can enjoy football watching without engaging in alcohol use. It follows that one of the best ways to avoid drinking is to be open and honest about your sobriety. Oftentimes friends and family are supportive, especially if you phrase it not as, "I'm not drinking right now," but as. "I've been sober for X (fill in the blank) number of days."
Another easy way to avoid the temptation to drink is hosting your own game-day gathering.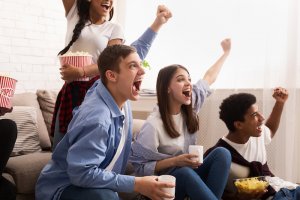 Instead of providing a bar with booze, offer a hot dog or a baked potato bar with all the fixings. Set out snacks, make appetizers, and buy a few desserts. In place of alcohol, offer soda, sparkling water, mocktails, iced or hot tea or coffee. This allows you to keep a non-alcoholic drink in your hand and brings the focus back to the day—watching football together.
Take a Time Out
If you're watching the game elsewhere—where alcohol may be present—have an exit plan. Consider your boundaries in advance and know what you'll say when you leave. You must prioritize your health and your needs first. Sometimes, taking a step outside or going for short walk can allow you to clear your mind, breathe, reflect, and return when you feel ready. Other times, you need to remove yourself from a triggering situation completely.
Remember: Participation is Not Mandatory
Though it feels like football season takes up every weekend from the end of August through January, you don't have to spend your Saturdays and Sundays at a game or in front of a TV watching a game to be social this fall. Consider participating in other sober activities instead. Check out a new café, see a movie, visit a museum, go for a hike, attend a recovery group, or do another favorite hobby.
Above All, Have Fun
Regardless of what your football season plans include, it's important to remember that recovery can be filled with fun. You can incorporate enjoyable gatherings with friends and family around football season. However, your sober game plan strategy is most important. By establishing healthy boundaries and considering how you show up for events, you can have a game day that fosters both sobriety and fun.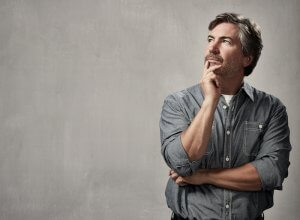 For Those Seeking Treatment
Alcohol addiction doesn't discriminate, and it doesn't wait for football season to come to an end. If you or a loved one struggle with alcohol misuse or addiction, know that you are not alone. American Addiction Centers (AAC) offers a medically-informed, patient-centric treatment program near you. Don't wait to start your journey to recovery. Call to speak to one of our compassionate and knowledgeable admissions navigators, who can listen to your story, answer your questions, explain your options, and help get you started on your journey to recovery.