How Long Will I Be in Recovery?
When someone attends treatment for a substance abuse disorder, it can feel like a relief to the individual. But it doesn't matter if the treatment lasts 30, 60, or 90 days. It's only one step on the path to a lifetime of recovery.
Recovery is not the same as addiction treatment, nor is it the same as being sober. Instead, recovery is a process defined when someone has stopped using addictive substances and has moved on to live a productive life, including improvement in self-care, enhancing their health and wellness, and adopting healthy stress management techniques.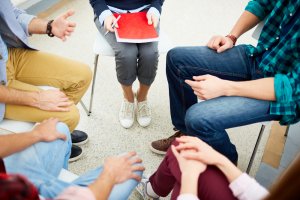 In the early stages, it's often asked, "How long will I be in recovery?" And the answer is a lifetime.
Understanding Addiction as a Disease
Before a person reaches recovery, they must address their addiction and seek treatment. Substance abuse treatment teaches that addiction is a disease—just like asthma or diabetes.
Like many chronic diseases, there is no cure for addiction. Rather, it is treatable, and treatment assists people in getting sober and teaches recovery skills. With the proper treatment and support, one can manage addiction through recovery.
Understanding the Concept of Recovery for Life
Recovery is a time when a person manages their addiction and lives as a productive member of society. In the disease concept, recovery is much like remission. The person is doing okay, but they must manage their disease daily. Because of this constant monitoring, people use the slogan, "Recovery for Life," to signify that recovery is a life-long process, and not something that is accomplished in a 30-day treatment stay.
The medical community has recognized that certain medications can play an important role in both addiction treatment and recovery, especially for those with opioid use disorder. Doctors combine these medications with behavioral therapy or counseling, as well as community support, to optimize the treatment process.
In addition, the medical community has deemed this life-long recovery concept necessary to the future success of those suffering from substance abuse. Without long-term care, chronic relapses plague those with addiction.
Understanding Why Relapse Is Part of Recovery
When people wonder how long does recovery last, it's important to note that every person has a different journey through recovery. Some people may find out right away that recovery suits them. Others may struggle for years, learning the best way to avoid temptation and high-risk situations.
Like with other chronic illnesses, those with addiction sometimes relapse. It can happen when they're stressed, when they're too complacent, or when they just get tired of having to monitor their disease. This same phenomenon happens at nearly the same rate in diabetes, hypertension, and other high-relapsing diseases. That's why it's so important to follow the treatment plan with all medical conditions.
For many, addiction recovery involves relapse. But a relapse doesn't mean that recovery is over. Relapse can be part of the recovery process.
Understanding How to Build a Strong Recovery
Since recovery is living the best post-treatment life possible, it makes sense that the longer one is in recovery, the stronger that recovery becomes and the less likely they are to relapse.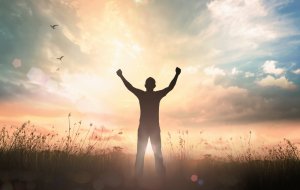 But there are other ways to strengthen recovery. Being aware of and avoiding triggers and temptations is always important, as is the self-awareness to know when you're taking unnecessary risks.
When feeling at risk, it's okay to reach out to a doctor or treatment center. Revisiting outpatient therapy can do wonders for strengthening recovery, as can taking advantage of recovery peer groups.
The fact is recovery from addiction is not easy. And it's not a short process. Instead, focus on recovery for life and know that people do get better.