How You Can Support "Alcohol Awareness Month"
It's easy to overlook a struggle that you or your immediate family aren't necessarily facing. If it's not part of your experience, you may not even be aware that the struggle exists. But it doesn't discriminate; individuals from all walks of life, different ages, and socioeconomical backgrounds are affected. And this is why it's so important to support nationally recognized observances such as Alcohol Awareness Month. Doing so can raise awareness and help those struggling with alcohol use disorder. Alcohol Awareness Month offers the opportunity to create an understanding about effective treatments that are available, as well as to help the public understand the causes of alcohol misuse.
Excessive alcohol use is inclusive of both heavy drinking and binge drinking. Heavy drinking is considered 8 or more alcoholic beverages for women and 15 or more beverages for men. And binge drinking is 4 or more alcoholic drinks for women and 5 or more for men.
American Addiction Centers has treatment centers across the country and is the nationwide leader in addiction treatment. We provide supervised medical detox, outpatient and inpatient treatment care, and sober living facilities. If you're battling an addiction to alcohol, you're not alone. There are resources. Please reach out for the help that you need today.
Alcohol Facts, Alcohol Awareness, & Actions to Take
The health challenges associated with excessive alcohol use are consistent with chronic diseases, different types of cancers, poor pregnancy outcomes, and an increased risk of injuries.
Between 2011 through 2015, excessive alcohol use led to approximately 95,000 deaths and nearly half of these deaths were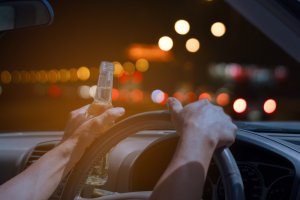 due to binge drinking.
Alcohol Awareness Month is an opportunity for individuals to offer support to those seeking recovery and for others to share their experiences with alcoholism and recovery. The National Council on Alcoholism and Drug Dependence established the month-long observance in 1987. It started with the purpose to "help communities reach out to the public and provide answers to end stigma associated with alcohol abuse."
Actions to take this month (and beyond):
Research. Learn how alcohol affects the body.
Practice different habits. Limit alcohol consumption. However, if you believe or are questioning the likelihood that you or a loved one may be facing an alcohol use disorder, please consult a licensed physician before making any changes to your alcohol use.
Encourage. Parents can have conversations with their children. Adult family and friends can open up dialogue about the subject as well.
Be social. Use the hashtag #AlcoholAwarenessMonth on social media to increase awareness.
We should continue to be actively raising awareness about alcohol addiction in April and throughout the year. However, take advantage that this month is a focus on raising awareness and ending the stigma often connected with alcohol misuse. And if you find yourself or a loved one struggling with alcohol use disorder, know that there are resources and people available to get you help. AAC helps those battling alcohol misuse to reach long-term sobriety and to live a healthy and productive life. If you're one of those individuals struggling, please reach out to get the help you need.