Men's Health Awareness and Mental Health
Suicide and mental health impact all of us but affect men in particular at higher rates. Men are less likely to seek mental health treatment than women. As a national leader in the addiction space, American Addiction Centers (AAC) would like to acknowledge International Men's Health Week. The purpose is to raise awareness of men's health issues on a global scale, as well as to develop international institutions for the development of services and policies to address the unique needs of boys, men, and their families.
In 2017, men died by suicide 3.54 % more than women, according to the American Foundation for Suicide Prevention.
Among men, a leading cause of death is suicide and depression.
Men are 2-3 times more likely to misuse substances than women.
AAC provides inpatient and outpatient care in a supportive environment. If you're battling a substance use disorder (SUD) or an alcohol use disorder (AUD) with a co-occurring mental health illness such as depression, know that help is here for you.
Mental Health, Perceptions, Machismo, & Men's Health
The image that men are expected to uphold is one of strength, invincibility, and power. Any sign of perceived weakness can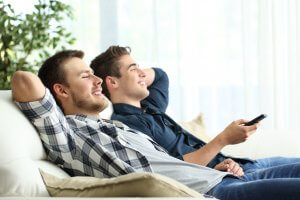 be wrongfully misconstrued as less than the expected image. Perhaps when it comes to seeking help from physicians, as well as others in general, the perception may be that [those men] are considered weak. This, of course, is false. However, this is part of the reason why International Men's Health Week is so important. Letting the public know what issues men are facing, allows men to make healthier choices based on credible information. Awareness can change many things, even if the change is small and incremental.
"Men are often viewed as protectors and caretakers," said the Director of Outpatient Therapy at Abbe Health, Dan Louzek. He states that there are "several societal stigmas that can explain this." While it's respectable to have protective and caretaking instincts, it also creates a mindset within men to take on everything on their own. For example, 25% of men are less likely to schedule routine medical appointments. The constant instruction to "tough it out" when boys or men may have a legitimate concern to address or discuss may lead some to bury their feelings and to avoid those important conversations about mental and physical illness.
Louzek believes that stress, depression, and anxiety should be discussed the same as other health issues. Unfortunately, amongst many men, these are topics that aren't always easy to bring up, let alone to have an in-depth discussion about.
Whether you're a cisgender man or woman, transgender, or non-binary, your mental health is important. However, men specifically tend to shy away from these conversations. And there's no need to. And if you're struggling with an SUD, an AUD, and a co-occurring mental health illness, there are resources available to help you to achieve long-term sobriety. You don't have to struggle alone. If you're battling with substance misuse, AAC is here to help.