Opioid Use Disorder & Raising Awareness
Many celebrities have used their platform as a podium and microphone to lead a narrative about issues that genuinely matter to them, especially in recent years. Everything from political and social concerns to mental health and substance addiction. With the opioid crisis having such a profound and negative impact as it is, it's not a surprise that this epidemic has been highlighted in pop culture commentary as well. Opioid use disorder (OUD), as well as other substance misuse, need to be part of the conversation in order to raise awareness about the problem and with the hope of getting more individuals into treatment.
American Addiction Centers (AAC) is a nationwide leader in addiction treatment, helping individuals with opioid use disorder (OUD), as well as other substance addiction. We provide medical detox, inpatient and outpatient care, and aftercare planning. If you're battling an addiction, please reach out for the help that you need today.
Opioid Use Disorder and the Series "Dopesick"
The hit Hulu limited drama series Dopesick, adapted from the book of the same name, dramatizes a perspective of how the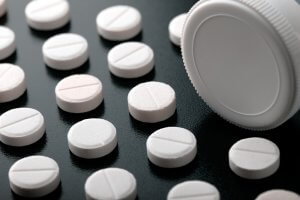 opioid crisis began. Michael Keaton, who plays a doctor in a small town on the show, won a Screen Actor's Guild Award for his work. And when he took to the stage to accept his award, after sharing a joke or two and commenting on his gratitude for getting to make a living as an actor, his commentary grew more serious. He was obviously very proud to be part of a project that can "spawn thought, conversation, [and] actual change."
And finally, in regard to his award, he shared, "… this is for my nephew Michael and my sister Pam. I lost Michael to drugs, and it hurts."
It has to start with a conversation. It may be a movie, a TV show, a book, an article, or even an activist in the community. But to help those struggling with addiction, it begins with a narrative. It may even be the voice of those in recovery or loved ones who have watched their own family members battle with an addiction to opioids and/or other substances.
According to the Diagnostic and Statistical Manual of Mental Disorders, 5th Edition (DSM-5), an OUD is a pattern of using opioids that lead to clinically crucial impairment or distress.
To be diagnosed with an OUD, an individual must experience a minimum of two of the following symptoms for a 12-month period of time:
Persistent desire to control opioid use met with unsuccessful efforts to cut down use.
Time spent on activities to use, get, and/or recover from opioid use.
Consumed in large amounts and across a lengthier period of time than intended.
Continuous use, regardless of negative social or interpersonal repercussions.
Continuous use, regardless of knowing the recurring or persistent psychological or physical problem stems from opioid use.
Strong desire to use opioids/craving.
Failure to fulfill school, home, and work obligations due to continuous use of opioids.
Showing signs of withdrawal.
Showing signs of tolerance.
Loss of interest or reduction in time for occupational, social, or recreational activities due to opioid use.
Reoccurring opioid use under circumstances deemed physically dangerous.
If you're currently facing an OUD, know that you aren't alone. AAC offers treatment in facilities across the nation to help individuals reach long-term sobriety. If you're struggling with an addiction to drugs, please reach out to get the help you need today.