Recovery Reading List: 10 Best-Selling and/or Award-Winning Books on Addiction and Recovery
Whether you've been to treatment, you're contemplating rehab, or your loved one is struggling with substance misuse, the more tools you have in your arsenal the better. Everything from inpatient rehab and sober living facilities to peer-support groups and outpatient care can move you or your loved one another step closer to long-term recovery.
Self-help books are yet another device that can support your efforts. Granted, books certainly can't replace treatment and professional guidance. But they can provide fresh perspectives and inspiration—and reinforce that you're not alone.
So here are 10 best-selling and/or award-winning books on addiction and recovery. Along with educational insights on substance use disorders, the books provide multiple perspectives from those who have successfully traversed the road to recovery.
1. High Achiever: The Incredible True Story of One Addict's Double Life
Exploring the thoughts of an addict and a life unraveled by narcotics, this memoir spans the author's struggles with opioid use disorder, to her time in jail, and ultimately to her recovery. High Achiever offers hope and inspiration and a raw and page-turning read.
2. The Addiction Recovery Workbook: Powerful Skills for Preventing Relapse Every Day
While not a replacement for professional therapy and treatment, The Addiction Recovery Workbook can help equip you with coping techniques and actionable strategies to succeed in recovery, despite triggers, stressors, and daily challenges.
3. The Unexpected Joy of Being Sober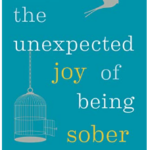 The Unexpected Joy of Being Sober explores the role alcohol plays in our world and insights from top neuroscientists and psychologists about why we drink. Discussing alcohol's impact on our health and minds, author Catherine Gray illustrates how a sober life can truly be intoxicating.
4. Between Breaths: A Memoir of Panic and Addiction
Former "20/20" anchor Elizabeth Vargas shares her story of anxiety and alcohol use disorder in this compelling memoir. Between Breaths reveals how she lived in denial and secrecy for years before finally entering rehab and a life of sobriety.
5. In the Realm of Hungry Ghosts: Close Encounters with Addiction
Pairing scientific research with real-life stories of addiction, the author and world-renowned trauma expert provides a holistic explanation of addiction. Offering an easy-to-grasp explanation of the brain and addiction, In the Realm of Hungry Ghosts promotes compassionate self-understanding as a pillar of health and healing.
6. Recovery: Freedom From Our Addictions
In Recovery: Freedom From Our Addictions, comedian and film star Russell Brand shares his own brand of wisdom accrued via 14 years of recovery. He offers a guide to myriad forms of substance use disorders and addictive behaviors in an attempt to help those struggling find recovery.
7. The Addiction Recovery Skills Workbook: Changing Addictive Behaviors Using CBT, Mindfulness, and Motivational Interviewing Techniques
Employing an integrative, 7-step program for addiction, The Addiction Recovery Skills Workbook helps readers to better understand the roots of their substance misuse issues. A powerful tool when used in conjunction with treatment, the concept pairs motivational techniques, cognitive behavior therapy, and mindfulness strategies.
8. Blackout: Remembering the Things I Drank to Forget
Prior to getting sober, memoir author Sarah Hepola often drank until she blacked out. Blackout reveals how sobriety helped her discover the confidence, intimacy, and creativity within her—all of which she previously thought could only be found at the bottom of a bottle.
9. Beyond Addiction: How Science and Kindness Help People Change
Authored by addiction professionals, Beyond Addiction illustrates how people can use positive reinforcement, behavior strategies, and kindness to help their loved ones achieve sobriety. Pairing insights on treatment options and how to navigate the rehab system, content is designed to not only help someone change but also prompt them to want to change.
10. Twenty-Four Hours a Day 
First published in 1954, Twenty-Four Hours a Day is a staple for many people struggling with an alcohol use disorder. It features daily meditations, thoughts, and prayers to aid readers in maintaining sobriety.
If you or a loved one is struggling with any form of substance use disorder, American Addiction Centers can help. With facilities scattered across the U.S., AAC is a leading provider of evidence-based treatment and mental health services. Reach out to an admissions counselor at to learn more about treatment and take the first steps toward recovery today.