Sober Living Insurance Coverage and Payment Options
* These fields are required

As formal treatment program draws to an end for an individual, their addiction treatment team devises an aftercare plan that best fits their needs. The plan may include staying in a sober living environment. These homes provide safe, stable, drug- and alcohol-free living to support the person's sustained recovery.1
To be sure, transitioning from a formal treatment program back to everyday life can be challenging for many. Thus, individuals recovering from addiction may find sober living environments helpful. There, they receive social support, encouragement, and continued participation in mutual-help groups as they adjust to living without the structure and supervision they had in rehab.1
What are Sober Living Homes?
Sober living homes are drug- and alcohol-free living environments for individuals to maintain abstinence and develop a recovery-oriented lifestyle.1 These group homes are ideal for individuals who have completed detox, inpatient treatment, or an outpatient program; are ready for independence; but still want some accountability and a built-in support system.1
The characteristics of a sober living environment include:1
An alcohol- and drug-free living environment.
Residents who are attempting to establish or maintain abstinence from alcohol and drugs.
Mandatory or strongly encouraged participation in mutual-help groups, such as Alcoholics Anonymous or Narcotics Anonymous.
Adherence to the house rules, which may include maintaining abstinence, paying rent and other fees, participation in house chores and meetings, and more.
An invitation to an indefinite stay as long as you comply with the above items.
Sober living homes—while sometimes referred to as halfway houses—actually differ slightly in concept. True that both sober living facilities and halfway houses offer safe, supportive environments free from alcohol and drugs and both are designed to promote recovery in non-clinical home-like environments.1,2 Both require residents to follow rules and offer access to employment, education, life skills training, and more.
However, halfway houses are often owned or sponsored by the state, where sober living homes depend on resident fees and are therefore, generally financially self-sustaining facilities. Additionally, because they pay their own way, residents in sober living homes can stay as long as they choose. Individuals living in halfway houses, on the other hand, generally have limits on their duration of residence.1
Furthermore, halfway houses often house individuals who were previously incarcerated, providing them with around-the-clock supervision and services to help them successfully and safely reintegrate into their communities.2
How Much Does Sober Living Cost?
The cost of sober living depends on several factors, including geographical location, the type of residence, whether rooms are private or shared, available amenities, and what's included—some facilities may include meals and utilities in the price of rent, others may not.1
Additionally, the rent charged may change during a stay due to property value fluctuations or stipulations outlined in rent-control agreements.
Furthermore, some sober living homes may charge fees beyond just rent. Residents may be expected to share the costs of water, electricity, trash, internet, and transportation services (if offered) on top of rent each month.
Does Insurance Cover Sober Living?
In general, sober living isn't covered under most insurance plans. While these homes may be part of an individual's recovery, most insurers and healthcare plans don't consider them an essential part of treatment since sober living homes don't provide formal addiction services.
Law reforms like the Affordable Care Act (ACA) and the Mental Health Parity and Addiction Equity Act (MHPAEA) require health plan companies to provide insurance coverage for rehab. Covered services include different levels of care for substance use disorder.3,4  However, sober living homes do not fall on this continuum of care, and as a result, are typically not covered.
Similarly, Medicare can help cover the costs of substance use treatment, but sober living costs aren't included as part of what the program considers to be essential services.5
It's difficult to say what Medicaid may cover since each state operates its own Medicaid program with different eligibility requirements and coverage plans. However, there is some literature that seems to suggest that Medicaid may be an effective way to provide sober housing for individuals transitioning out of substance use treatment.6
Check with your specific provider to fully understand your benefits.
Other Ways to Pay for Sober Living
There are a number of ways to pay rent, utilities, and other fees you incur as a resident at a sober living home, including:
Government assistance. Limited assistance is available for those who need help covering the costs of a sober living home. In some states, rental assistance may cover the costs of sober living for a few months, after which you would be responsible for paying rent.7
Loans: Taking a loan from a bank or a lender that specializes in substance use treatment can help fund the stay at a sober living home until you find a job.
Money from loved ones. Family and friends may be willing to let you borrow money to support your recovery efforts. It never hurts to ask. Plus, developing a solid repayment plan makes you accountable for the funds.
Additionally, grants, scholarships, or self-pay discounts may help cover the costs of sober living as well. You may also reach out to the sober living home to see what types of assistance they offer.
Gaining financial independence is a core component of sober living. Therefore, sober living homes often require residents to have a job or be actively seeking employment.1 Beyond income to cover the cost of rent and other expenses, regular employment provides a set schedule and responsibilities, which offer the structure that's crucial in early recovery.
Addiction Treatment Covered by Insurance
While insurance typically doesn't cover the costs associated with residing in sober living homes, insurers and health plans do cover at least a portion of addiction treatment you may be undergoing while living in sober living. Some individuals may participate in outpatient or ongoing aftercare programs, for instance, while living in a sober living home.
The ACA requires insurance companies to cover a portion of the costs for substance use disorder treatment, including:3
Inpatient rehab.
Outpatient services.
Addiction aftercare (such as counseling and psychotherapy).
How to Find Sober Living Near Me
Living a substance-free lifestyle takes a lifelong commitment, and aftercare—like treatment—is different for everyone.8 For some, a supportive sober living environment makes sense.
When searching for a sober living home, choose an environment that best supports your sobriety. Every sober living home is different—in terms of structure and rules—so it's important to do your research and ask questions before committing to pay rent.
Additionally, accreditation agencies that ensure that affiliated sober living homes meet certain standards make it easier to find a quality residence.
The National Alliance for Recovery Residences (NARR) is a nonprofit organization that works to provide access to quality, ethical, and supportive recovery housing.9 They partner with federal government agencies and national and state addiction and recovery organizations to develop and promote best practices in operating recovery residences such as sober living homes throughout the United States.9
The Commission on Accreditation of Rehabilitation Facilities (CARF) accredits addiction programs and sober living homes throughout the world. Sober living environments that meet the CARF standards demonstrate quality, safe service and a commitment to continuous improvement.10
If you or a loved one need recovery housing or addiction treatment, know that we at American Addiction Centers (AAC) can help. Call our free, confidential helpline to talk to a compassionate admissions navigator, who can answer your questions, listen to your story, and explain your options. Reach out today at
Rehabs That May Accept This Insurance
American Addiction Centers (AAC) owns and operates facilities at various locations nationwide to provide you or your loved one addiction and mental health care.
About The Contributor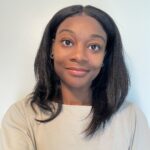 Mariah Bourne received her Masters of Arts in Community Social Psychology from the University of Massachusetts Lowell. At an early age, she recognize … Read More
---