Recovery Spotlight: Robert Downey Jr.
Thanks to the success of Marvel's Iron Man franchise, Robert Downey Jr. has become one of the most well-known (and highest-paid) actors in America. But the 55-year-old Oscar nominee—who's been acting since he was a teen—almost became a statistic instead of a Hollywood heavyweight. A profound example of the power of addiction, his battle with substance abuse made headlines throughout the late '90s and early 2000s, as the actor continued to relapse despite mounting personal and legal problems.
Now sober for more than 15 years, Downey says his path to long-term recovery started with something simple—asking for help. "For me, I just happened to be in a situation the very last time and I said, 'You know what? I don't think I can continue doing this,'" he told Oprah Winfrey in 2014. "And I reached out for help and I ran with it, you know?"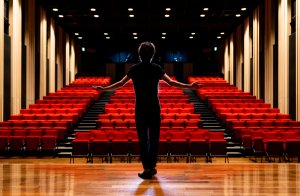 The Price of Early Fame
For Robert Downey Jr., the party started at a young age. When he was in his early 20s, the actor was a cast member on Saturday Night Live and starred in a string of '80s movies, including Weird Science, Back to School, and The Pick-Up Artist. He also received critical acclaim for his role in the 1987 film adaptation of the Bret Easton Ellis novel Less Than Zero, in which he played a troubled young drug addict. Just 22 years old at the time, Downey says that role marked a distinct shift in his relationship with drugs and alcohol.
"Until that movie, I took my drugs after work and on the weekends," told The Guardian in 2003. "That changed on Less Than Zero. I was playing this junkie and, for me, the role was like the ghost of Christmas future. The character was an exaggeration of myself. Then things changed and, in some ways, I became an exaggeration of the character."
As Downey's star continued to rise (most notably, he received an Oscar nomination for his portrayal of Charlie Chaplin in the 1992 film, Chaplin) so did his addiction. In and out of rehab, he faced multiple arrests and ended up serving a 12-month prison sentence for violating parole for a previous drug offense. He also became prime gossip fodder after several embarrassing incidents, including a highly publicized firing from the TV show Ally McBeal.
Robert Downey Jr. Finds Recovery
In respecting the 12-step principle of anonymity, Downey has not publicly disclosed his sobriety date. However, it appears from interviews and other sources that he's been serious about his recovery since 2003. The star worked hard to regain the trust of his friends, fellow actors, and other Hollywood colleagues, and his efforts paid off. In 2008, he landed the iconic role of Tony Stark and has since starred in two Iron Man sequels and other Marvel Universe hits like The Avengers and The Incredible Hulk. 
While it may have taken him some time to get there, Robert Downey Jr.'s inspiring journey to recovery proves that it's never too late to get help—all you have to do is be willing to ask for it.