Rx for Trouble: Opioids for Teens and Young Adults in Pain
It was early in the day on Christmas Eve. Before the dental surgeon went off on holiday, he saw one last patient for a complex wisdom tooth extraction. That's not quite accurate. All four of the teenager's impacted wisdom teeth were going to be removed. The procedure went smoothly and the young man and his mother headed home. But there was one stop mom made afterwards while the local pharmacy remained open. It was to pick up a prescription for opioid painkillers for the patient.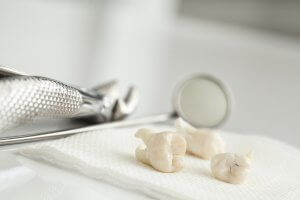 This story comes from the annals of my own life. After the oral surgeon reviewed the case and his plans with my son and me that day, he discussed post-extraction treatment. Pain and lots of it would occur without doubt. The medication du jour was a narcotic to ease the effects. The practitioner did not underscore the potential downside of taking these pills. My son knew more about this than I – duh mom (then) – and questioned whether he should go this route. The doctor said yes, he must, he would need it.
Is this an isolated case in the nation's teenage Rx files? No, according to research recently reported on NBC News about this segment of the population and the preferred category of medication provided for pain. When teens and young adults visit the emergency room, they often leave with a prescription for opioids.
How often? "Common" is the word used in this news clip to describe the incidence of opioid prescriptions written for these age segments. Dr. Joel Hudgins, the leader of the research study, quantifies the amount. The statistic covers the years 2005-15; and it tracks information on teens and young adults who sought medical attention at an ER. This physician, a clinical instructor at Boston's Children's Hospital and Harvard Medical School, explains. He says, "We found the rates of opioid prescriptions were pretty high, at 15 percent, which is right in line with adult data."
The study also offers another data point. It relates thematically to the dental anecdote at the opening of this blog post. When members of these age groups seek ER attention for dental issues, they receive prescriptions for opioids about 60 percent of the time.
This Vulnerable Demographic
Why should we focus on these age groups? That same physician quoted above referred to them as a "high-risk population" for opioid addiction. The 2016 National Survey on Drug Use and Health confirms this notion. It shows the number of young people ages 18 to 25, suffering from an opioid disorder in 2015. How many? A shocking 400, 000.
The U.S. Department of Health and Human Services offers statistics for the following year. During that time frame, 3.6 percent of adolescents between the ages of 12 and 17 reported misusing opioids. In the next age group, those 18 to 25, the proportion doubles to 7.2 percent. And how do members of these age groups receive opioids? Through prescriptions from physicians.
Back to the Main Study and More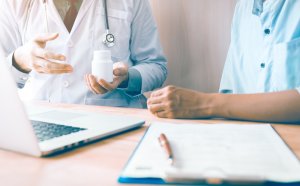 The study principals saw some legitimate needs for opioid prescriptions for this age group; these include fractures and broken bones.
Others confounded them, e.g., sore throats, urinary tract infections and dental issues. For the latter, Dr. Hudgins strongly recommends young patients use Tylenol or ibuprofen instead.
Dentists in the U.S. tend to prescribe a lot of opioids. An article in the JAMA Network Open compares the pattern here with that in Great Britain. U.S. dentists prescribe opioids 37 times more than British dentists.
The solution, at least in part, is to educate physicians and patients. Dentists too and parents. Initiatives would include showcasing other options and approaches for pain relief. They also should focus on the susceptibility of the not fully formed brains in this age group for abuse and addiction.
______
Read More from Sherry M. Adler:
_____
Photos Courtesy of Shutterstock