Attention: ADHD Drugs Spike – Is an Addiction Crisis Far Off?
Did Lynette Scavo deserve the moniker "desperate" in the former TV series Desperate Housewives? You bet ya'. Here's a case in point.
In "Running to Stand Still," during the first season, this mother of young children had way too much to do in a compressed amount of time. How did she accomplish her must-do tasks? She raided her kids' supply of prescription medication for Attention Deficit Hyperactivity Disorder (ADHD). After popping a pill (or was it two?), she stayed up all night, worked at warp speed and even cleaned the house with a toothbrush. Was this a one-time trip to the medicine cabinet for stimulants? No. Lynette liked the energy boost the meds gave her and went that route again and again. Then she couldn't stop. She felt as though she needed these drugs to survive. Lynette was addicted.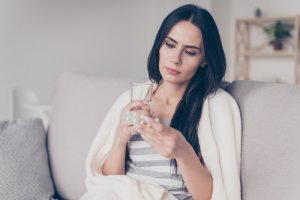 That episode aired on November 7, 2004. So why mention it now? Because a pattern of interest has emerged regarding this line of pharmaceuticals along with another. This two-way trend, observed across the state of Wisconsin, caught the attention of a news source there. On one hand, doctors are steeply cutting the prescriptions they are writing for opioids. At the same time, a spike is occurring in their scripts for stimulants, such as Adderall and Vyvanse.
A report from Fox6now goes into the specifics. It includes statistics from Wisconsin's Prescription Drug Monitoring Program. These numbers are significant. Prescriptions filled for opioids dipped by 34.2% whereas those for stimulants climbed 19.6%. The tracking took place from 2013-18; and the one-up, one-down match took place over the last three years.
Harmless or Addictive?
Adderall and its sister stimulant medications are prescribed mainly for children. Doctors may recommend these drugs for high school and college students who have an ADHD diagnosis or trouble focusing. But an almost 20% increase is indeed a sharp climb. What is behind it? Are more people receiving a diagnosis of ADHD? Do more patients have access to doctors and, in turn, opportunities for stimulant prescriptions? Or is this a situation of overuse and abuse that may portend an epidemic of its own?
This line of questioning raises the specter of addiction to this class of medications. Can users take ADHD pills on a regular basis and then easily stop? According to a pharmacist interviewed in line with the news coverage in Wisconsin, risk is rampant. In his words: "They're very, very addictive medications."
The U.S. Drug Enforcement Administration (DEA) appears to concur with this view. This agency classifies both Adderall and Vyvanse as controlled substances within the Schedule II category. This designation applies to drugs deemed to have strong potential for physical dependence. In other words, users are at high risk for addiction.
From the standpoint of abuse, is one of these drugs safer than the other? Information posted on the American Addiction Centers website comparing these two drugs weighs in on the issue. Concerns apply to not one, but both. However, because "Vyvanse… takes longer to metabolize in the system than Adderall, it is considered to have a lower risk of abuse." Of note, data from Wisconsin on the use of stimulants in the study period showed the biggest rise in Lisdexamfetamine, often known as Vyvanse – up 76.6%.
Back to the Two-Way Trend
There may be yet another reason behind the surge in stimulants. Pharmacists in Wisconsin are observing another segment of the population coming in with these prescriptions. That would be patients who also are on drugs to treat opioid addiction, e.g., methadone and Suboxone. As patients stop using opioids, stimulants may help them manage symptoms through the withdrawal stage. This, in turn, leads to a question steeped in complexities. That is: What is the validity of prescribing one addictive medication to help treat users addicted to another drug?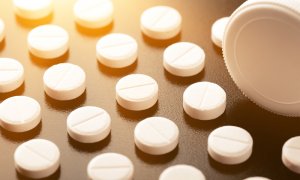 The answer may be forthcoming, but not at the time of this writing. The Controlled Substances Board of the Wisconsin Department of Safety and Professional Services has been focusing on the opioid crisis. As such, as part of its drug monitoring program, it issued alerts to doctors and pharmacists. These efforts have helped curtail the use of opioids. Based on this success, the agency may go the same route for stimulants. Should that occur, it would be future tense. For now, the group is aware of the climb in stimulant prescriptions. And they are watching the situation.
For the time being, take a lesson from Lynette. Exercise caution with stimulants. Above all, don't be desperate!
________
Read more from Sherry M. Adler:
______
Photos Courtesy of Shutterstock