Substance Misuse, Triggers & Relapse
Substance misuse, or a substance use disorder, is what happens when an individual uses drugs and/or alcohol recurrently and it causes clinical impairment such as failure to meet responsibilities, health problems, and disability. And when on the path to recovery, oftentimes, triggers and relapse are part of the process.
A trigger is a catalyst that creates a reaction. The trigger is the main component in the "craving response" demonstrated by those struggling with substance misuse. The stimulus that has caused this reaction guides the individual to return to substance misuse after abstaining from such activity for a period of time, otherwise known as a relapse.
If you're battling with substance use disorder, have faced a situation where you were triggered, or have relapsed, you're not alone. American Addiction Centers (AAC) is the nationwide leader in addiction treatment. Our compassionate medical staff help individuals to get on the road to sobriety. If you're currently struggling, please reach out to get the help you need today.
Relapse & the Process
Many people seek treatment care in an effort to prevent a relapse. Usually, they first try to stop using drugs or consuming alcohol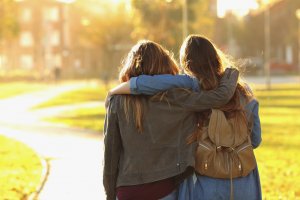 on their own. However, a substance use disorder, requires professional help through medical detox when needed, treatment care such as inpatient or outpatient, or a partial hospitalization program, and some sort of ongoing aftercare plan to help individuals stay on track with their sobriety.
Relapse tends to be part of the process of recovery. There's nothing to be ashamed of and it doesn't negate the individual's sobriety efforts. They simply need help to get back on track.
There are four main ideas to remember regarding relapse:
It's a progressive process with specific stages.
Involves personal growth and benchmarks to track progress.
Key tools include cognitive therapy and mind/body relaxation.
Educate individuals with these ideas.
Keep in mind that within each stage of the process there is a risk for relapse. But with tools such as mind/body relaxation and cognitive behavioral therapies, individuals can develop skills to cope with circumstances and situations that arise as they go about their daily lives.
Sobriety is an ongoing journey that individuals must actively participate in. Getting support through group therapy, supportive friends, and family, and any medical or psychological support that is recommended by a physician, or another medical professional, gives individuals an opportunity to reach long-term sobriety. Sobriety isn't a mission to accomplish alone. Rather it's a life-long journey in which to take one step at a time and one day at a time with a team supporting the individual along the way.
If you've relapsed or are struggling with substance misuse, you don't have to struggle on your own. AAC is a compassionate provider of care in a welcoming environment with licensed medical professionals there to help individuals every step of the way. You're never alone. Please reach out to get the help that you need.