Substance Use Amongst Teens Remains Steady
Illicit substance use amongst teens remains at or below pre-pandemic use for all grade levels. This includes nonmedicinal use of drugs, cocaine, amphetamines, and heroin. Teenagers most frequently reported using cannabis, alcohol, and nicotine vaping within the past year, according to The Monitoring the Future survey, a survey conducted each year by University of Michigan researchers and funded by the National Institute on Drug Abuse (NIDA).
Mental Health, Mental Illness & Substance Use
These last few years have proven that life does throw the proverbial curve balls that we simply aren't prepared for. And by their very nature, we are rarely in a position to catch them. COVID, social issues, political division, domestic and foreign terrorism. Fentanyl deaths. A lot has been thrown at everyone recently. And teenagers are facing those same curve balls, as well as the typical adolescent ones we're all too familiar with.
So, although substance misuse amongst teens has remained steady, this group is still faced with obstacles—even some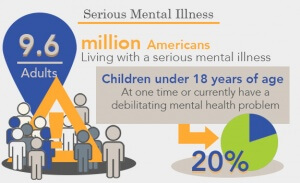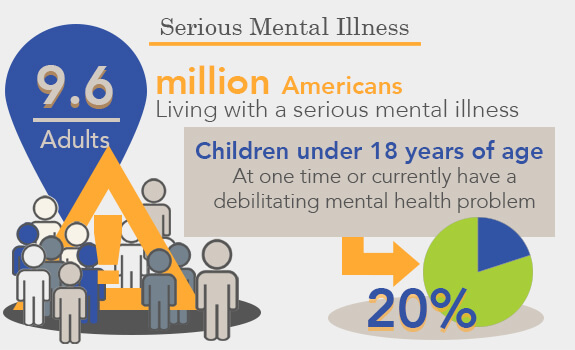 unprecedented ones.  It is hopeful that it hasn't significantly increased since prior to the pandemic, but we are still dealing with a nationwide substance misuse problem, not to mention an overwhelming number of fentanyl-related overdoses.
Perhaps, we should address mental health in order to start at the foundation. Mental health is defined as the social, emotional, and psychological well-being of an individual. It impacts how we act, think, and feel, how we relate to others, and even how we handle stress. Mental health is not only important for adolescents, but it's important for children and adults alike.
How many of us, especially adolescents, could benefit from from counseling, therapy, or a mentor as a supportive shoulder while navigating life in this post-pandemic world? The answer: All of us could benefit from support in some capacity for our mental health.
Although addressing mental health is a great starting point, let's not confuse mental illness with mental health. Mental illness and poor mental health are not the same. An individual with poor mental health isn't necessarily diagnosed with a mental illness. Furthermore, an individual diagnosed with a mental illness can experience moments of social, mental, and physical well-being.
Mental illness conditions may include:
Attention Deficit Disorder.
Anxiety.
Borderline Personality Disorder.
Bipolar Disorder.
Dissociative Disorders.
Depression.
Obsessive Compulsive Disorder.
Eating Disorders.
Posttraumatic Stress Disorder.
Schizophrenia.
Schizoaffective Disorder.
Psychosis.
Mental illness can contribute to substance use disorders and substance use. Research has shown that those with a mental illness may use alcohol or drugs as a form of "self-medication." This can include illnesses such as PTSD, depression, or anxiety. Despite that these forms of self-medication may initially and temporarily masks the symptoms, they may inevitably exacerbate symptoms over time. Likewise, the use of substances can contribute to developing mental illnesses. They may trigger alterations in brain function and structure that make an individual more apt to develop a mental illness.
If you find yourself struggling with a substance use disorder, you're not alone. American Addiction Centers (AAC) provides inpatient and outpatient treatment in a caring environment under licensed and compassionate physicians. If you're battling substance misuse, please reach out for the help that you need today.