They Call Them 'Generation O'
"Baby Boomers," the unofficial, yet often used social construct seemed to start the naming cascade. Generation X, Gen Y, and Gen Z followed. Now there's a new one, but less strictly demographic and more situational. It's "Generation O." The "O" comes from opioids. And the members of this group are the children of those addicted to these substances.
The label "Generation O" comes from an exposé in The New York Times. Titled "'Become My Mom Again': What It's Like to Grow Up Amid the Opioid Crisis," the content describes the perils these children face. Every day they contend with crisis, chaos, trauma, and grief.
Portrait of an America in Crisis
The article opens in Portsmouth, OH, in Scioto County, and centers on it. It's no wonder. That city is the early epicenter of the opioid epidemic, as chronicled in Dreamland: The True Tale of America's Opiate Epidemic. Today, as residents continue to reel from this scourge, many suffer, including the children of addicts. The author focuses on a 17-year old whose mother cycles in and out—but mostly in—of heroin addiction. After a three-week unexplained absence, the mom protests she is ready for recovery. This claim is for real, as is the desire to be part of her daughter's life. Doubtful, the daughter finds a needle in the purse of the mom, who offers a litany of excuses about how it's not hers. Things will be different this time. But within five days, the mom is gone… again.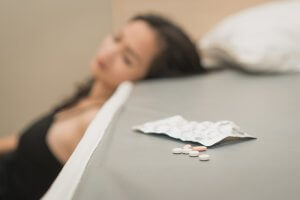 This experience echoes those of other Gen O's. They struggle in what seems like an endless sequence of pain along with their parents. Endless? Not necessarily. For many, a sorry end is in sight or has occurred. The Center for Disease Control and Prevention (CDC) published that 400,000 people died by overdosing from an opioid between in the U.S. from 1999-2017. In Ohio, Scioto County stands out. Drug addiction is so prevalent there, the article states, "Everyone appears to know someone who has struggled with dependency." It adds that in one recent year: "At one school, administrators said, four kindergartners lost parents to drugs, and a fifth to drug-related homicide."
Parental loss is one aspect of the plight of Generation O. Another relates to the physical and mental health profile of these children. Schools in Scioto County have witnessed an uptick in children born dependent on opioids as well as the effects of parental neglect. The problems these children have are acute; they include learning disabilities, behavior issues, and delayed speech.
Lack of basic amenities, such as food, hot showers, and clean clothing are other aspects of their life. Squalid conditions and sexual assault may be others. Guidance counselors hear stories of suicide attempts by these children. One counselor is quoted as saying. "I spend a lot of time putting kids in ambulances" and added, "they don't want to live this life and they have no way out."
Then and Now
Portsmouth once thrived. Steel and other industries flourished, as did residents employed in those fields. But that was about 100 years ago. Then factories began to shutter. When the economy declined, drugs and pill mills moved in. According to a report by the Portsmouth City Health Department, 9.7 million doses of opioids were distributed in the area in 2010. That translates to 123 doses for each resident. The latest year for official statistics of this kind is 2017. What is the hallmark of Scioto Country then? Residents on Medicaid had highest rates of opioid addiction in the state.
Another article in The New York Times shows that help is on the way in Scioto County. It highlights a curriculum to anchor young lives caught up in a drug crisis. Schools are stepping in to teach Gen O students how to deal with the trauma of their circumstances: "Indeed, the classroom is becoming the battleground in the war against drug addiction where the next generation will be saved or lost in Ohio." Minford, another town in Scioto County, brought in a specialty educator to work with elementary school children. She leads several classes each week. She also meets with 20 students on an individual basis. The focus is on "social and emotional learning."
Governor Mike DeWine endorses these efforts. To put them into practice, he proposed $550 million for student wellness funding. He explained: "You've got mental health problems running directly into addiction and poverty. The whole goal is to break the cycle."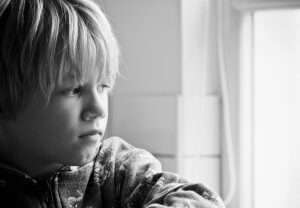 Hope for the Future
Is there more hope in sight? Yes – if parents seek treatment from a trusted medical source. Going back to where this post began, members of Gen O try as they will to convince parents to take that step. "You're ill, you can't admit it," the adolescent featured in the Generation O article tells her parent. "Get help and become my mom again."
______
Read More from Sherry M. Adler:
Ring, Ring! Undercover Researchers Calling
______
Photos Courtesy of Shutterstock