What a Joe Biden Presidency Could Mean for the Opioid Crisis
Amidst the pandemic and election, there is still an opioid crisis in the United States. According to the Centers for Disease Control and Prevention, $78.5 billion a year is spent on prescription opioid misuse. This includes the cost of addiction treatment, health care, criminal justice involvement, and the loss of productivity.
Furthermore, data from 2018 shows that 128 people die each day following overdosing on opioids. That equals about 47,000 people dying each year from an opioid overdose out of a total of 68,000 overall drug overdose deaths.
So, how is President-elect Biden going to address the opioid crisis?
Biden's Opioid Plan
By building and expanding on the Affordable Care Act, President-elect Biden will be able to help those battling an addiction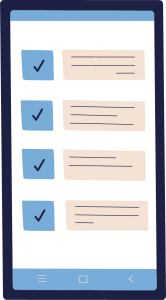 to opioids.
Benefits of Biden's opioid plan:
Individuals will have access to healthcare.
Individuals will have access to substance use disorder (SUD) treatment.
Individuals will have access to mental health services.
Expand Medicaid.
President-elect Biden's comprehensive approach that he would take to achieve these benefits include:
Reform the criminal justice system; eliminate incarcerations for drug use alone.
Using a $125 billion federal investment, create effective treatment, recovery, and prevention available to everyone.
Hold executives and pharmaceutical companies accountable for their role in the opioid crisis.
Improve access to effective pain management.
Stop overprescribing.
Stop incoming illicit drugs into the United States.
How did the Opioid Epidemic Begin?
Towards the end of the 1990s, pharmaceutical companies told the medical community that patients wouldn't become addicted to prescription opioids. Healthcare providers believed them and started to prescribe these pain relievers at alarming rates. This led to a widespread misuse of a very addictive substance that inevitably would be responsible for the current opioid crisis.
There have been a total of three waves of opioid overdose deaths. The first wave was in the late 1990s with prescription opioids. The second wave started in 2010 with overdose deaths related to heroin. And the third wave started in 2013 with synthetic opioids (like fentanyl) as the culprits of causing overdose deaths.
In 2017, 1.7 million people battled a substance use disorder related to prescription opioid pain relievers.
The Biden administration have their work cut out for them.
If you're struggling with opioid use disorder, you're not alone. We're here. There are resources available to help you achieve long-term sobriety and to live a healthy and productive life. Don't let a battle with substance abuse hinder you. Please reach out to get the help that you need today!
*Disclaimer: American Addiction Centers does not endorse any political party or individual. Information provided is meant to inform on the facts from credible sources.