Why Seek Treatment During the Pandemic
Overdose deaths in the United States have increased since the start of the pandemic. There are those who have been sober for years and have relapsed. And then there are those who have been battling an active and ongoing addiction to drugs. It's unfortunate just how much COVID and the new reality we are required to live in have impacted substance use. This is why it's important to seek drug treatment immediately.
Social distancing and stay-at-home orders are guidelines meant to keep us all safe from spreading the airborne threat. However, the very safety requirements to prevent the relentless virus is part of what is detrimental to those struggling with addiction.
Staying at home and distancing from others leads to isolation, leaving an individual alone with their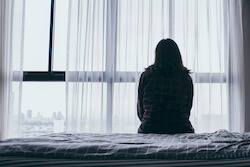 thoughts and not having the support from in-person one-on-one or group therapy. This also includes not being able to have interactions with supportive friends and family members outside of their household.
Therapists and medical physicians have either integrated or increased telehealth options into their practice as a virtual means to help patients while following COVID safety restrictions. Additionally, platforms and technologies like Zoom, Apple's ® FaceTime feature, and Google Duo, allow family and friends to connect virtually.
At American Addiction Centers (AAC), a nationwide leader in addiction treatment, we understand the needs of those battling a substance use disorder. During this pandemic, AAC has provided care in a safe and supportive environment under licensed physicians and professional staff. If you're battling an addiction or have relapsed, please reach out for help.
Overdose Deaths Increase Since Pandemic
Jan Malcolm, the Minnesota Commissioner of Health, states that overdose deaths are preventable. She goes on to say, "We need to work together to find ways to better support those suffering from substance use disorders, but it is important to know that there are resources available and those resources can still be accessed safely even with COVID-19 restrictions in place."
Data provided by the Minnesota Department of Health (MDH), revealed that drug overdose deaths within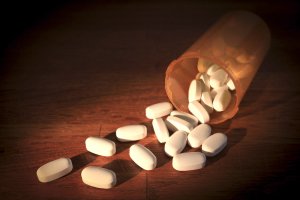 the first half of 2019 compared to the first half of 2020 went from 373 deaths to 490 deaths in the latter year. This is a 31% increase.
According to the Centers for Disease Control and Prevention (CDC), by the end of May 2020, more than 81,000 drug overdose deaths transpired in the U.S. since May 2019. These are the highest recorded numbers within a 12-month period. Although the numbers were steadily increasing prior to COVID-19, the pandemic may have possibly accelerated the number of deaths.
Statistics on types of drug overdose deaths:
Cocaine overdose deaths increased by 26.5%. These may be the result of contamination of the drug with heroin or fentanyl, or the co-use of cocaine with other drugs.
Psychostimulants (e.g., methamphetamine) overdose deaths went up by 34.8%.
Ten West Coast states saw a 98% increase in synthetic opioid-related deaths between May 2019-May 2020.
The numbers are alarming. And although a COVID-19 vaccine will be available to the general population later on this year, waiting for this vaccine or for the pandemic to end is not an option for those who are in need of treatment right now.
If you're struggling with addiction in this pandemic, you're not alone. We're here. There are resources available to help you achieve long-term sobriety and to live a productive life. Don't let a battle with substance abuse hinder you. Please reach out to get the help that you need.