Treating Fear, Anxiety, and Panic as Part of Our COVID-19 Response
American Addiction Centers (AAC) is committed to remaining open and aiding our patients even in the face of the COVID-19 pandemic. It's a long-standing feature of our treatment program to address co-occurring mental health disorders in addition to substance use disorder. Oftentimes one cannot begin to conquer addiction if they are struggling with anxiety or depression. While this pandemic worsens fear, anxiety, and panic, AAC is committed to helping our patients cope with these stressors in a healthy way while in treatment.
Holistic Mental Healthcare for Our Patients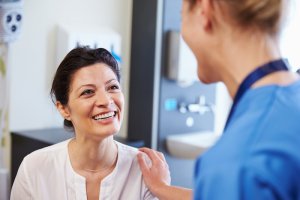 AAC has long prided itself on its ability to treat co-occurring mental health disorders in addition to substance use disorder. One of the lessons we've learned is that it's perfectly normal to feel stressed and anxious. This is especially true during stressful events, such as the current pandemic. At AAC, we're already addressing the situation around COVID-19 with honesty. We're happy to answer any questions our patients have about the virus, and to share CDC and WHO guidelines and information.
One of the best things for patients is to maintain a normal routine. This occurs firstly by limiting the amount of time spent fretting about news articles or scanning social media sites for updates about the virus. Instead, AAC is encouraging patients to stick to their regular treatment routine. Treatment schedules will be largely unchanged to keep focus on addressing one's struggles with addiction and developing new healthy coping mechanisms.
AAC also understands that sometimes people need a break. That why we have begun allowing for greater time for patients to connect with family and friends outside the facility. We're also encouraging more activities that foster laughter, fun, and a positive outlook.
Equipping Our Staff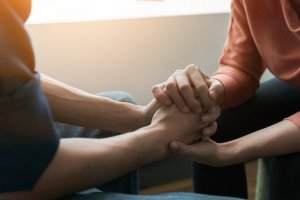 While a pandemic can be stressful for patients, it can be even more stressful for healthcare providers. At AAC, we're connecting with our staff to help them get through these troubling times. We're advising our staff to limit their consumption of news and social media posts. Additionally, we advise our staff to take the time to care for their physical, emotional, and mental wellbeing.
In terms of keeping up appearances around patients, AAC staff use honesty and positivity. Smiling can be one of the most effective mood elevators. Keeping contact with positive people is another way we're encouraging our staff to care for their mental health.
Best Practices for Daily Life
Everybody may experience fear, anxiety, and panic from COVID-19. For nearly all Americans, a pandemic is an unfamiliar crisis. Luckily, there are several ways to practice self-care and maintain your mental health, even while not in a treatment program. It can be a complex practice, like identifying your triggers or circumventing conversations about the virus. Or your self-care routine could involve simple practices, like making sure you get enough sleep, exercise regularly, and eat a healthy diet.
Best Practices for Self-Care
Sleep.
Exercise.
Eat healthy.
Stay hydrated.
Unplug.
Focus on things you can control.
Keep daily routines.
Eliminate negativity.
Avoid complete isolation.
Find different conversation topics.
Identify your triggers.
Practice spirituality.
More on Mental Health Disorders
In order to overcome this pandemic, everybody is going to have to pitch in. AAC is ready to do its part. It's because of our experience with co-occurring mental health disorders that we're able to assuage fears so effectively. If you are struggling with addiction and co-occurring mental health disorders, know that there is help out there. Even in the face of a pandemic, you can start your journey to recovery at AAC.