Heroin can be consumed in a variety of ways, the most common methods being smoking, snorting, and injecting the drug. To smoke heroin, users burn the substance and inhale the smoke into the lungs. With snorting, the drug is inhaled in powdered form through the nose. Heroin is also injected intravenously in liquid form.
There is a common misconception that smoking or snorting heroin is not as addictive as injecting it. Heroin is very addictive no matter the method of use, and it can have drastic effects on the body, both in the short-term and the long-term. Smoking heroin is extremely dangerous, and the belief that it is safer than other methods of ingestion is a hazardous myth.
Effects on the Body
The aforementioned rush is what draws most people to heroin. This surge of euphoric feelings is often accompanied by a warming sensation, a heavy feeling in the limbs, and drying of the mouth. According to the National Institute on Drug Abuse (NIDA), heroin makes users feel as if things around them have slowed down, and they often feel sleepy as a result. Pupil constriction, or decrease in the size of the eye pupil, is also common.
Addiction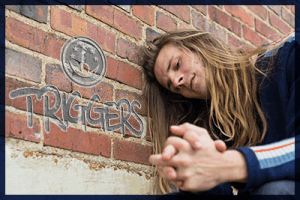 Heroin is
extremely addictive
, which makes it a major problem drug in the United States. Heroin users can develop a physical dependence on heroin, and withdrawal symptoms are experienced in a relatively short period of time. While many users begin by smoking or snorting heroin, they often progress to injecting the drug since it provides the most direct method of administration and the most intense high.
The popularity of the drug has been on the rise as of late, according to the Centers for Disease Control and Prevention (CDC), as have heroin-related deaths. From 2002 to 2012, the number of heroin-related deaths in the United States more than quadrupled, and 2015 saw more than 12,000 people die as a result of the drug. Heroin is becoming an increasingly more concerning issue with young adults as well. Use by adults between the ages of 18 and 25 has more than doubled in the past 10 years.
According to the CDC, polydrug use is very common among heroin users. Nearly all heroin users use at least one other drug in addition to heroin, the most common being prescription pain medication and cocaine. The mixture of heroin and cocaine, also known as a "speedball," is an especially toxic combination of chemicals and can be exceedingly dangerous, leading to overdose and death.
Recent trends have seen prescription opioids become a gateway to heroin. According to NIDA, medications like Vicodin and OxyContin that have similar effects to heroin could be leading people to heroin use. Almost 80 percent of heroin users in the United States have admitted to abusing some kind of prescription opioid before their initial use of heroin. However, this does not mean that all of those people switched completely to heroin in lieu of painkillers. Regardless, it remains an alarming trend.
Prevention Efforts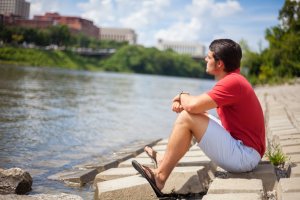 With national heroin use on the rise, especially in younger demographics, prevention is important. The best way to avoid long-term effects from smoking the drug is to avoid trying it in the first place. According to the
Substance Abuse and Mental Health Services Administration
(SAMHSA), heroin users between the ages of 18 and 25 see the highest death rates from overdose on heroin. In addition to youth, co-occurring mental health disorders, chronic pain, and a history of drug or alcohol abuse are all risk factors that increase the likelihood that someone will try heroin.
If a person is suspected of smoking heroin, early intervention can make the difference between life and death.