Information provided by the Substance Abuse and Mental Health Services Administration (SAMHSA) indicates that barbiturates are not as freely prescribed as they were before the development of benzodiazepines. Abuse of barbiturates often occurs in younger individuals who procure the drug by stealing it or getting it from someone who has a prescription for the drug. According to the data from 2015, approximately 0.6 percent of individuals over the age of 12 reported abusing sedative medications; SAMHSA lists benzodiazepines, barbiturates, and certain sleep aids under the title of "sedatives." However, the vast majority of individuals who are prescribed these medications (nearly 85 percent) do not abuse them.
Conclusions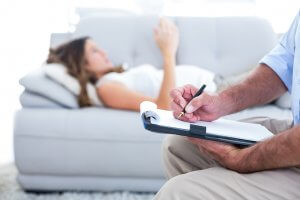 Phenobarbital is a barbiturate drug that has a moderate potential for abuse and the development of physical dependence. While not as readily available as some drugs of abuse, an individual who abuses phenobarbital is opening the door for a potentially dangerous situation that can include long-lasting physical and emotional effects. Individuals who abuse phenobarbital should seek professional help in a formal substance use disorder treatment program.
Explore:
What Is Phenobarbital Abuse?