Tennessee Addiction Treatment Programs
How to evaluate Tennessee addiction treatment programs?
Public mental health services in Tennessee cover just 34 percent of the adults needing treatment for a serious mental illness, including addiction. Private programs and community initiatives help to bridge this treatment gap. After treatment, transitional programs and halfway houses ease the transition to life back in the community.
Tennessee, often referred to as the Volunteer State, is home to more than 6.5 million people, according to the United States Census.
It is a southern state with Nashville, the heart of country music, as its capital. Unfortunately, Tennessee is also home to its fair share of substance abuse.
With major international airports in Memphis and Nashville handling large amounts of passengers and cargo, as well as main interstate highways bisecting the state, Tennessee may be a drug distribution and transport area. Tennessee residents rank very high on drug use and abuse, especially for the use of prescription opioid painkillers, such as Vicodin, OxyContin, and hydrocodone products. In 2007-2008, more Tennessee residents over the age of 26 abused prescription opioids than those residing in any other state, and the death rate of fatalities induced by drugs was higher than the national average, the Office of National Drug Control Policy (ONDCP) reported.
A large proportion of the population of Tennessee resides in the Nashville-Davidson-Murfreesboro-Franklin metropolitan statistical area (MSA). The National Survey on Drug Use and Health (NSDUH) Metro Brief published that on average per year (data from 2005 to 2010) residents of this MSA used illicit drugs in the past month at rates higher than state and national averages, at around 18 percent as compared to about 14 percent.
In addition to substance abuse, Tennessee residents also battle mental illness at high rates. The National Alliance on Mental Illness (NAMI) reported that, in Tennessee, almost 250,000 adults and 66,000 children suffered from a serious mental illness or mental health condition that impacted quality of life and everyday life functioning in 2010. All too often mental illness and substance abuse may co-occur, as an individual may use drugs or alcohol in an attempt to self-medicate mental illness symptoms, or mental health may be negatively affected by substance abuse.
Behavioral health services are typically used to treat substance abuse and mental health concerns. In Tennessee, public behavioral health services are hosted by the Department of Mental Health and Substance Abuse Services (MHSAS). Private treatment programs for both mental illness and substance abuse are also available within the state of Tennessee, and individuals can search for a state-licensed provider here.
Types of Addiction Treatment in Tennessee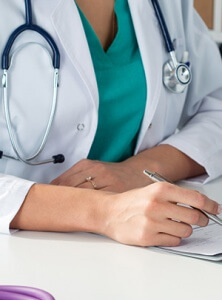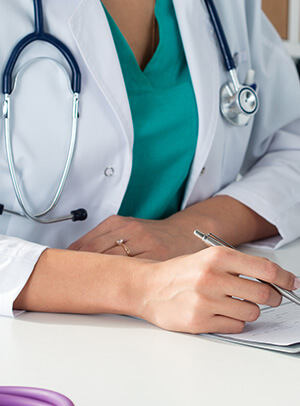 When it comes to mental health and/or substance abuse treatment programs, there are two main options: those that are funded by the state or public means, are open to everyone, and may be free or low-cost to qualifying individuals, and private institutions that may provide more detailed care options and amenities, and are usually considered fee-for-service programs. Public mental health services in Tennessee only cover 34 percent of the adults needing treatment for a serious mental illness, NAMI publishes. Private programs may help to bridge this treatment gap. Treatment options and programs include:
Prevention resources
Crisis management
Outpatient treatment
Intensive outpatient treatment
Partial hospitalization
Transitional programs or halfway houses
Community initiatives, private programs, and publicly funded programs may all provide prevention and educational resources on substance abuse in an attempt to both educate families and individuals, and prevent problematic drug and alcohol use. The
Tennessee Society of Addiction Medicine
(TSAM) is a group of physicians striving to improve addiction treatment within the state and educate both the public and treatment providers about the disease. The community-based
Prevention Alliance of Tennessee
aims to educate the community and prevent drug and alcohol abuse.
Crisis management services are resources designed to help individuals who need help immediately to get what they need and prevent a tragic outcome. Tennessee has a statewide crisis hotline that is operational 24 hours a day, seven days a week, for state residents experiencing a mental health crisis.
Individuals in Tennessee may also obtain a referral for crisis detoxification through the Medically Monitored Withdrawal Management Services (MMWMS), with a primary diagnosis of alcohol or drug abuse if they have no other financial means of paying for treatment services. Detox is the process of removing drugs or alcohol from the body in a safe and controlled manner, and it often may require use of medications and medical supervision in order to manage withdrawal symptoms. There are also 12 clinics within the state of Tennessee that provide medications to combat opioid addiction, withdrawal, and cravings on an outpatient basis through state-licensed opioid treatment programs.
Outpatient services may include medications, therapy, counseling, and support services, and may be more or less structured depending on the specific needs of the person. Someone recovering from a severe or long-term addiction may benefit from an intensive outpatient program where sessions, meetings, education, and life skills training workshops are scheduled throughout the day, and the individual may only return home to sleep. Residential and partial hospitalization treatment may be even more comprehensive as individuals will stay at the facility fulltime for a period of days or weeks, depending on need and circumstance.
Transitional programs and halfway houses work as a steppingstone to returning home. Individuals usually live with peers who have similar circumstances, and attend meetings and sessions as part of a treatment program, while living in a home where certain rules are expected to be followed. Transitional housing may fall under the state's Addictions Recovery Program that also provides several other types of recovery services, including case management, relapse prevention training, drug testing, and more in order to help individuals avoid relapse and enhance recovery.
Is Drug & Alcohol Rehab Covered by Insurance in Tennessee?
Insurance coverage for drug and alcohol rehab varies depending on the level of care needed and the individual's insurance plan. Fill in our online insurance verification form below to find out if the cost of rehab can be covered by your insurance provider.
Specialty Addiction Programs in Tennessee
Individuals and families may often benefit from programs that cater to a person's specific needs or unique circumstances, such as gender, age, religious or spiritual affiliation, family situation, or criminal history. Public programs within Tennessee may include:
Women's recovery programs: The Women's Recovery Program in Tennessee provides intensive outpatient substance abuse treatment, residential housing for pregnant women, parenting skills training, transportation, trauma support, intervention services, case management, and recovery services to women who are over age 17, have dependent children, pregnant, or attempting to get custody of their children back.
Substance abuse treatment for pregnant women: The Tennessee MHSAS provides specialty substance abuse services, such as crisis detox, residential housing, outpatient treatment, and recovery services, for women who are pregnant and abusing substances.
Substance abuse and mental health services for adolescents: Teens between 13 and 17 years of age may benefit from treatment through the state's Adolescent Services program that may include residential, day, or outpatient substance abuse and mental health services to eligible individuals. Adolescents between ages 13 and 17 and young adults between 18 and 24 who reside in Maury or Madison County may qualify for the comprehensive and family-centered substance abuse program that provides a wide range of services, including mental health support, to qualifying individuals and families.
Programs for children of substance-abusing caregivers: The Therapeutic Intervention, Prevention, and Skills (TIPS) program is for children under the age of 18 whose parent or other caregiver struggles with substance abuse and/or addiction, and the children are at risk of being removed from the home. This program is designed to provide education, counseling, prevention, crisis intervention, and skills training to this specific demographic within Warren, Bedford, Coffee, Marshall, Cannon, Davidson, and Rutherford Counties in Tennessee.
Treatment for individuals in the criminal justice system: Individuals who are arrested for non-violent crimes and suffer from substance abuse may be able to avoid jail time and instead enter a treatment program through the Tennessee Recovery Court Program. Tennessee also has a number of licensed DUI schools for those who are convicted of driving under the influence of drugs or alcohol. These schools can help individuals get their driver's licenses reinstated.
Faith-based programs: Organizations and community outreach programs may partner with the state's Division of Substance Abuse Services to become part of a Faith-Based Recovery Network that provides spirituality, fellowship, and recovery services to needy individuals and families.
---
Privately funded substance abuse programs may provide these types of programs and even more options, including holistic and less traditional treatments, that may be helpful during recovery.
---
Tennessee's Prescription Drug Abuse Epidemic
The U.S. Centers for Disease Control and Prevention (CDC) calls prescription drug abuse an epidemic in this country, as more than 2 million Americans are considered to be addicted to or abusing prescription opioids and more than 16,000 people died as the result of a prescription painkiller overdose in 2013. In Tennessee, prescription pain relievers became the number one substance of abuse, surpassing alcohol for the first time in 2012, the Tennessee government reports.
Drug overdoses take more lives than motor vehicle accidents, suicides, and murders in the state of Tennessee, as 1,166 people died of a drug overdose in 2013, according to the Office of Vital Records. This was more than the 1,094 overdose fatalities in 2012, more than half of which involved prescription opioids, the Tennessee Department of Health reported.
The rate of drug overdose mortality is very high in Tennessee, which ranks eighth out of all of the states in America, Trust for America's Health (TFAH) reports. Prescription drug abuse can have devastating effects on individuals, families, and the local community. The government's Overview of the Prescription Drug Epidemic in Tennessee reports the following:
Almost 70,000 Tennesseans may be addicted to opioid prescription drugs, and more than 4.5 percent of the entire state's adult population abused these drugs in the past year (2010 data).
Tennessee residents in publicly funded substance abuse treatment programs cite prescription opioids as their drug of choice three times more than the United States population as a whole.
Almost 15 percent of Tennesseans needing treatment for opioid abuse or dependency in 2012 were at or below the poverty level.
More than half of all treatment admissions to publicly funded programs are projected to have prescription opioids as the primary drug of abuse in 2015.
In 2010, Tennessee tied for second out of all of the states in the country for number of prescribed opioid painkillers, and this number increased by 25 percent from 2010 to 2012. High prescription rates may lead to increased availability and abuse of these drugs.
Doctor shopping, or potentially seeking out multiple prescriptions from different providers, is an issue in Tennessee, as more than 2,000 individuals had benzodiazepine or opioid prescriptions from at least four different prescribers in March 2013.
More than half of the prescription drugs abused are obtained free from a relative or friend.
From 2005 to 2010, emergency department visits related to prescription drug poisoning increased 40 percent, up to 1,840 for the 2010 calendar year.
Overdose deaths involving prescription drugs jumped 210 percent in Tennessee from 1999 to 2010, much more than national averages, which rose 127 percent.
Crime rates have also risen 33 percent for crimes related to drugs from 2005 to 2012 in Tennessee, up to more than 60,000 drug-related crimes during the 2012 calendar year.
About half of all children removed from their homes and placed into the Department of Children's Services in Tennessee in 2012 were for parental or caregiver substance abuse. In the first six months of 2013, more than 22,000 instances of child abuse were related to drug abuse or exposure.
Between January and October 2013, approximately 660 infants were born with neonatal abstinence syndrome, meaning that mothers exposed these babies to drugs while pregnant, and babies were born with withdrawal symptoms.
Teenage drug usage is also problematic in Tennessee, as one out of every five teens may take prescription drugs for recreational purposes; The Tennessean reported on results from a survey conducted between September 2012 and December 2013.
Regulation of Controlled Substances in Tennessee
In response to the growing prescription drug problem within the state, Tennessee legislators passed the Tennessee Prescription Safety Act of 2012, requiring prescribers of controlled substances to report prescriptions and be registered, thus helping to regulate these potentially dangerous and highly abused drugs. By July 2013, Tennessee also had an active Prescription Drug Monitoring Program (PDMP) in place, as well as a pain clinic law to control and monitor over-prescription of these drugs, the CDC reports. Tennessee scored a 7 out of 10, according to the TFAH in 2013, on safe prescription drug dispensing policies and strategies to control prescription drug abuse among its residents. Tennessee also has a prescription drug take-back program that operates secure drug take-back boxes throughout the state.
Perhaps as a direct result of legislation regulating and controlling prescription opioids, 36 percent fewer Tennessee residents sought these drugs in 2013, The Tennessean published. Unfortunately, heroin usage increased, possibly as a cheaper and more accessible alternative. In Davidson County alone, individuals seeking state-funded treatment for heroin abuse or dependency close to tripled between 2012 and 2014. Between 2012 and 2013, teenagers in Tennessee abused heroin and took drugs by injection at double the national average, as 4.4 percent of high school students reported lifetime heroin usage, 4.9 reported using methamphetamine at least once, and 4.7 percent (compared to the national average of 1.7) had ever injected drugs. As regulation is tightened for some drugs, abuse rates may increase for other drugs.
Requirements for Treatment Professionals Practicing in Tennessee
The state of Tennessee provides licensing for substance abuse treatment centers for facilities providing outpatient, residential, detox, opioid treatment, prevention, and DUI services that meet state standards, pass an inspection, and complete an evaluation and application process, the Substance Abuse and Mental Health Services (SAMHSA) publishes.
The only specific accreditation for substance abuse treatment in Tennessee is for a Licensed Alcohol and Drug Abuse Counselor (LADAC), of which there are two levels. Both require an individual to be of good moral character, over age 21, complete a certain amount of formal classroom training on substance abuse and chemical dependency as well as a set amount of supervised counseling hours, and pass an examination to become board-certified by the state. There are two levels of certification: Level I LADAC and Level II LADAC. A Level II LADAC will have also have a bachelor's degree in behavioral health or a higher level degree in another field, as well as more hours of supervised experience in substance abuse counseling.
Other treatment providers may include psychologists, physicians, psychiatrists, nurses, and mental health counselors who will all have the proper degrees, certifications, or accreditations, and doctors will be board certified within the state of Tennessee. The Tennessee's Office of Licensure may be able to provide individuals with further information on providers licensed to provide treatment services within the state, county, or region. Local substance abuse and mental health providers can also provide individuals and loved ones with information on the specific services they provide.
About The Contributor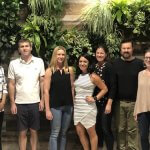 The editorial staff of American Addiction Centers is made up of credentialed clinical reviewers with hands-on experience in or expert knowledge of ad … Read More